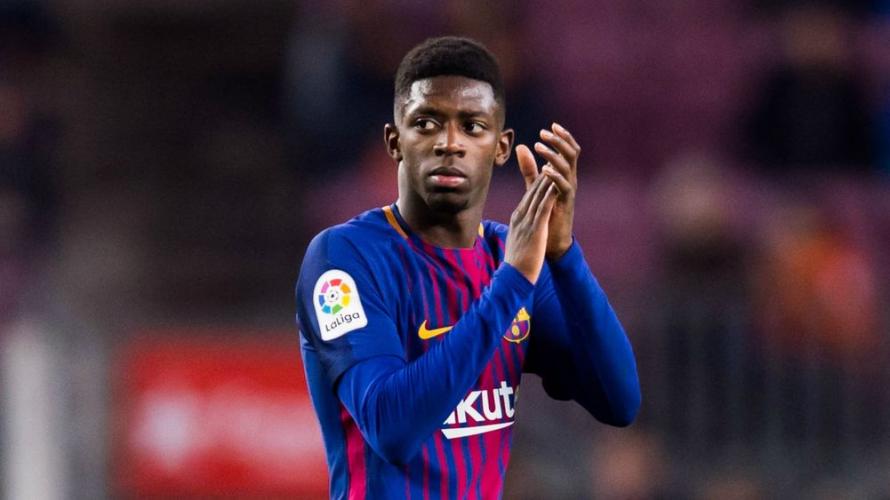 Dembélé would be amazing, but centre back must be Arsenal's priority
Arsenal need a top quality centre back now, more than anything else.
Papa Aubameyang uploads one picture and the whole world stops and descends into transfer madness. Yes, signing Ousmane Dembélé would be a dream come true, but does he meet the squad's current most pressing need? I'm not so sure.
Arsenal still have needs that must be met before they can challenge at the top of the table. CB, CM, LB and RW/LW, to name those needs specifically. There are a number of reasons why I believe Dembélé is not the deal we need to get over the line this summer. My biggest concern is at the back. Yes, we went out and signed Sokratis, which is a great addition, the first central defender of his kind in years, but he isn't enough. We need a top class commander that makes opposition attackers nervous, and that can show our young defenders how to have that iron, defensive persona.
I am not saying that we don't have talent to fill the centre back position, Calum Chambers, for example, could be looking at a big season in terms of his progression into a first team name. What I am saying is that I don't believe he, or any of our other defenders, can take the team by the scruff of the neck and become a true pillar of leadership at the back. We have leaders and top quality in attack, we have leaders and engines in midfield, we have a leader and experience in goal (Cech, if he starts), but in defence we have error-prone, inexperienced, ball-playing but not big-tackling footballers who don't have a positional leader to look towards when the pressure is on. Our squad is imbalanced.
It is still early days for Sokratis, but what I have seen so far doesn't exactly fill me with confidence. We all know of Mustafi's issues, and it doesn't look like Koscielny will come back to a full first team role, let alone return to the form of yesteryear. Unfortunately, football at the top level cannot be a wait-and-see affair, we should have gone out and brought in a guarantee of solidity. Instead, it looks like we could head into another season of frustrating mistakes costing us points.
I don't mean to dampen the party, because my god, if we sign Dembélé I'll be one of the first gooners running through North London in my AFC pants, dancing and screaming. Because a winger is exciting, and one of the best young talents in world football is more exciting still, but it isn't the most desperate need of the squad. Get me, my enforcer.