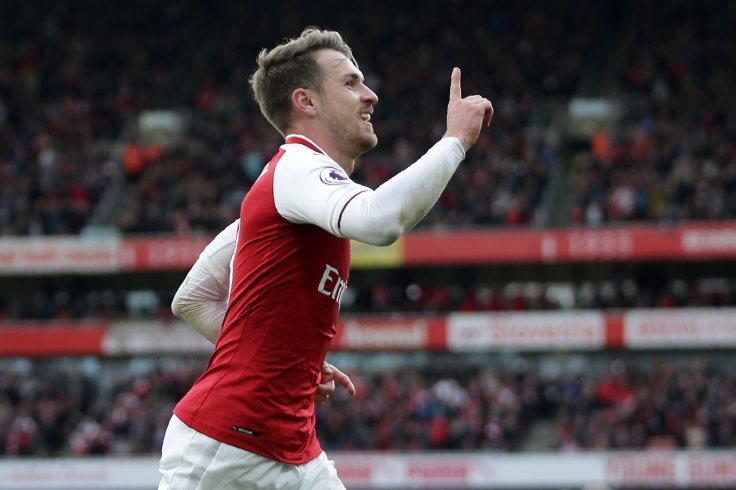 Here's why Aaron Ramsey is already an Arsenal legend
Aaron Ramsey has become one of the most influential Arsenal players of the Emirates era, whether you like it or not. He has achieved 'Club legend' status over his ten years at the club, and it is crucial he stays on.
Yes, I said it. Ramsey has already achieved that 'Club Legend' status and there's nothing you can do about it.
In 2008, a 17-year-old boy moves to one of the biggest clubs in the world, our club, and 10 years later we are sat here begging him to sign a new contract at whatever cost. A fanbase that disagrees on nearly everything, has agreed on this… We want Aaron to stay.
Ramsey has become a focal point of our attention and we are snatching at any scrap that could give us some indication of what he is thinking. For what it's worth, I think he will stay, but even if he leaves, I will still consider him to be an Arsenal legend.
Legendary status is not easily acquired, and there will be so many arguments against my statement; 'He's struggled too much with injury', 'He's manipulating the club for more money', 'He's only had a couple of good seasons', and while some of these points hold some weight, they don't sway my opinion one bit. Ramsey has arguably done more for this club than any other player over the last 10 years. His work rate in every game is immaculate, he scores goals, he assists, he defends, he leads, and if you haven't already forgotten, he's won not one, not two, but three FA cup titles, scoring the winning goal in two of those games (2014 against Hull & 2017 against Chelsea). Two of the three trophies we have won in the last 13 years, we can thank Aaron Ramsey for.
It took a while for Ramsey to make his imprint on the team. For years he was seen as an example of player inconsistency, during the transitional era after moving to the Emirates. I cannot deny that I was one of his critics during that time, rolling my eyes whenever he lost the ball or made a heavy touch. He was young and had a lot to learn, and in fairness, should not have been so harshly critiqued. It even came to a point where he would receive vile abuse from some of our own fans. This, particularly after facing a traumatic injury, could have crushed him or driven him out of the club. But it didn't. That wasn't to be Aaron Ramsey's Arsenal legacy.
Ramsey's mentality is one of his most admirable traits. He has shown us what he is capable of, and then some. He took those experiences and developed himself as a player and as a person. That strong mentality has made him one of the stand-out performers in this team and it helped him outlast any other player in the infamous 'British Core', including fan-favourite Jack Wilshere. He fought for the fans, and Arsenal as a club, when we didn't fight for him. In short, he owed us nothing yet gave us everything. Heart-wrenching.
I hope that we give him what he wants so that he signs on that dotted line, but if he doesn't, and he chooses to move on in his career, it doesn't take anything away from his legacy at Arsenal football club. He's faced some of the toughest years in the club's recent history and has delivered some of the best memories. Legendary. Turned down Manchester United for the Arsenal. Legendary. Forced his way into an over-crowded, talented midfield. Legendary. That goal against Man U. Legendary. That goal against Liverpool. Legendary. That goal against CSKA. Legendary. Arsenal's player of the season 13/14 & 17/18. Legendary. Three FA Cups. Legendary. Two cup winning goals. Legendary. Aaron Ramsey. Legendary.