The Fans View – Current season, Arteta's impact, Emery, Best 11 and MORE! Part 1
With football back after the Bundesliga started this past weekend and Premier League's start just around the corner as per reports, I have with me 5 Arsenal accounts who will discuss about the season till now, Arteta's reign so far, preferred line up and a lot more. People's Twitter handles are linked to their names where they've given their justifications, so feel free to shout at them directly.
Q1) Hope you guys are doing well and everyone at home is safe and sound. My first question would be, do you think the current league table standing is a fair reflection of our season till now?
VIP: Current league table is indeed a fair reflection of season till now. A lot of disjointed performances and no consistency especially under Emery.A lot of bad referee decisions cost Arsenal many points throughout the season but that shouldn't be an excuse.
LTA: While I think in certain games poor refereeing cost us, we can only look at ourselves. I feel it is a fair reflection as we looked like a rudderless ship before Mikel Arteta took over. We only have 2 away Premier league wins all season which is simply not good enough.
Adeeb: Yes. Arsenal's top brass made the mistake of giving Emery a second season and then made their second mistake of keeping him on for too long. This squad is better than 9th place, but they've never been able to put together a consistent run of familiar football that helps bring out their best.
Carys: We had a poor start under Emery and were lucky not to be further down the table. Arteta came in, has done a lot of good work with the squad and got us to a relatively better position. We haven't been able to convert many draws into wins this season, unfortunately. So yes, I do feel the table standing is a fair reflection of our season.
Wayne: Yes I think it is. Unfortunately. We've been awful this season after the first 3 games or so. Emery let us down, the players let us down. The club let Ljungberg down and Arteta started slowly. We don't really deserve to be any higher.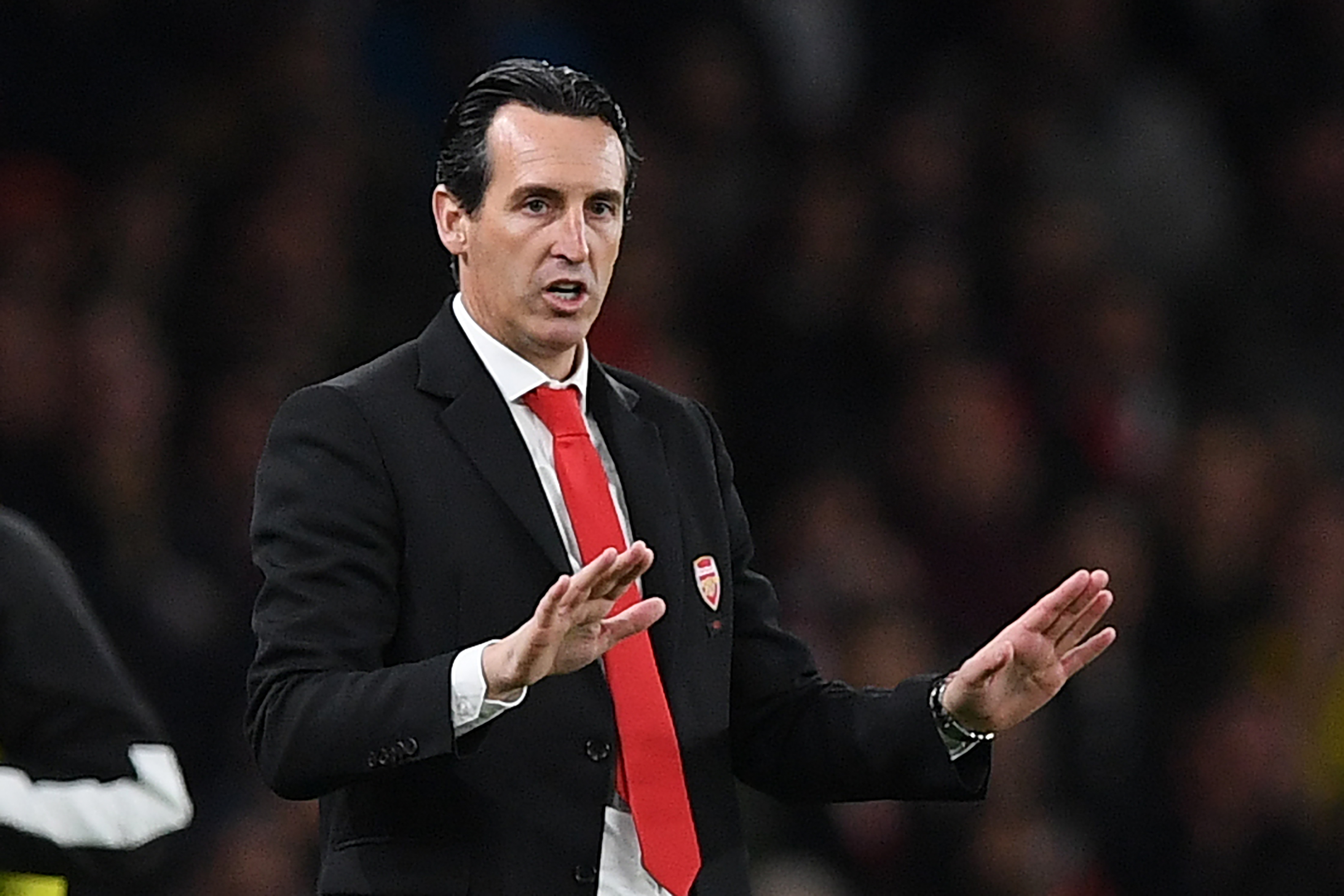 Q2) When did you make up your mind about Emery or thought now is the time for him to leave the club?
VIP: For me, Emery should've been let go after Watford. 31 shots conceded against the bottom most team in the league at that point. Warning signs were there since the start of the season.
LTA: I had doubts in early 2019, but I always want to back the coach to come good. Even after losing the Europa final, I wanted him to be given time. But after the 2-2 draw away to Watford when we conceded 30+ shots, it became clear we aren't progressing as a club which point when I felt enough is enough.
Adeeb: For me,after the loss to Leicester City (away) towards the end of 18/19. He abandoned anything good he did in the first 6 months of his tenure, froze out players on seemingly harsh grounds, never allowed the team to settle, constantly under-performed and made games tougher than they needed to be. That loss to Leicester City really encapsulated a lot of what was wrong during his time here.
Carys: I had major doubts after Crystal Palace at home in 18/19 but I truly made my mind up after we conceded 30+ shots against Watford.
Wayne: My mind was made up after the EL Final. I don't think any coach should have 4 opportunities (maybe more) to qualify for UCL. Which was his prime objective. You can't lose to Everton, Leicester, Wolves, Palace, draw with Brighton, lose to Chelsea in the finals of the Europa League in such a humiliating fashion, all this when we only needed 1 win. Should have been fired in summer.
Q3) How do you see Arsenal getting back in the champions league spot/top 4 ?
VIP: It's a process. Getting Arteta was a first step. Arteta is slowly improving players, bringing back the confidence and improving the team performances. One step at a time. Need players to continue working hard.
LTA: There's a couple of ways to go about this. One way is signing more experienced players: 26-29 and looking for instant impact. Another way is to sign younger players and develop them over time which is more realistic given question marks over finances. It will take time, but with patience and backing we can achieve our objectives.
Adeeb: Time, patience and smart recruiting. The team lacks physicality, mental toughness, and very crucially costs a lot more to employ than they should. Arsenal need to continue spending the next few windows refreshing the squad with younger, fitter, stronger, faster, cheaper players.
Carys: Investment in the squad is what is needed for me. The manager needs to be backed to get the right quality and profiles in because majority of the players we have aren't CL quality. A good manager needs a good set of players to execute his ideas.
Wayne: Time & selling at the right time. Unfortunately our squad situation is bad currently. We need to rebuild. We aren't a club who are 1 or 2 pieces away. We need multiple positions and to do that we need to sell high, buy prospects/gems on a low price and develop.
Q4) Who would be your captain and vice captain next season, if Aubameyang were to leave?
VIP: David Luiz, captain. Hector Bellerin vice captain. Luiz is most experienced player, a leader and a proven winner. Bellerin has been at the club a long time and has respect from both the players and fans.
LTA: My captain pick would be Hector Bellerin, vice captain pick would be Granit Xhaka.
Adeeb: Xhaka is my choice for captain and Bellerin his deputy.
Carys: Captain for me should be David Luiz. He is a serial winner and charismatic. Vice captain for me should Hector Bellerin. He knows the club & it's values inside out, he is already a PFA representative and clearly a vocal member in the dressing room.
Granit Xhaka is a notable omission but he's a leader even without the armband.
Wayne: Difficult to say right now because the squad may not be the same. I don't think we have very many leaders in the club. I'd probably say David Luiz because of his experience and he's developed well under Arteta. Leno would be an option but I don't think he is commanding enough. Bellerin would be my number 1 choice, but unsure whether he will ever be the same player again.
Q5) Which youngster in the squad excites you the most? Also which area do you think he needs to improve if any?
VIP: The player that excite me the most is Gabriel Martinelli. You can see hunger to succeed in him. I think Martinelli needs to improve his passing and dribbling to become a top player.
LTA: I think Martinelli excites everyone, but I feel Reiss Nelson is being heavily slept on. An area for Nelson to work on is develop more physically to be more effective in the premier league, but it will happen, he is still very young.
Adeeb: Bukayo Saka. I think he has the most exciting combination of strong mentality and good ability for his age. One area Saka can (and likely will) continue to improve is his physicality. At his age you cannot expect a lot, but he can become a much more dangerous player if he improves his strength and stamina.
Carys: Gabriel Martinelli for me. He is very clinical in front of goal, has speed, pressing, aerial ability and his off the ball movement is sensational. Needs to improve his passing a touch but he will on it. His mentality is top notch.
Wayne: Youngster who excites me the most is Nelson. I think he is everything we need for a RW option. He is so direct and he can deliver quality on the run. His directness reminds me of Leroy Sane. He needs to show consistency whenever he gets an opportunity.
Q6) What do you see in other clubs in the Premier League, which you would like to see being implemented at Arsenal?
VIP: Arsenal should follow Liverpool's model. Liverpool have made £35m selling squad players like Solanke and Ibe. Also, Liverpool don't buy superstars, but they make one. We don't have enough money available to spend like some of our rivals, so we need to use resources we have in best possible way.
LTA: I admire how Liverpool go about their business. Signing players from within the league, some young and others more established. There are plenty of gems in midtable/relegation threatened sides in the league that can make the step up. I feel we should sign more from within the league going forward.
Adeeb: Would say City or Liverpool. We need more well-rounded, complementary, versatile group of players.
Carys: Arsenal should follow the example of Manchester City and buy players who have technical ability with physicality. Rodri and De Bruyne, are examples of this. We should buy a CM (Partey) and an AM/#8 who can fulfil these roles.
Wayne: I would say Chelsea . Their winning mentality. They win trophies and sack managers. They aren't afraid to sell players at the right time. They also aren't afraid of selling the player who don't fit the system or if they have passed their sell by date. Clubs like Chelsea who are at the top level are willing to lose their fan favourites for the betterment of the club.
Q7) If given a choice which player from a rival team would you take and why?
VIP: One player I would like to take from a rival Premier League team is Kevin de Bruyne. One thing Arsenal lack this season is creativity and De Bruyne has plenty of it. His vision is extraordinary. I think he has been the best player in Premier League for sometime now.
LTA: Virgil Van Djik. I was desperate for him to join Arsenal during his Celtic days and then when he played for Southampton. World class defender who will improve any side in the world.
Adeeb: Assuming everyone in the Premier League is a rival – Jack Grealish
Carys: Son Heung-min. Electrifying pace, great dribbler and finisher from all angles and with both feet.
Wayne: I would take Leroy Sane for LW because we need that sort of direct dribbler as opposed to Pepe who dribbles in a different way. We need someone who can contribute more assists than Goals. Pepe is better as a goalscorer. I would sign Maddison from Leicester because we need a creative player in the midfield, if not for Leroy Sane.
Q8) What would be your preferred line up when/if everyone is fit (this season)?
VIP: (4-3-3) Leno – Bellerin, Luiz, Mari, Tierney – Xhaka, Ceballos, Ozil, – Pepe, Lacazette, Aubameyang
Saka has been brilliant this season, but when fit Tierney is be one of best fullbacks in the PL. He starts over Saka for me.
LTA: (4-2-3-1) Leno – Bellerin, Holding, Luiz, Tierney – Xhaka, Ceballos – Ozil, Martinelli, Pepe – Aubameyang.
Adeeb: (4-3-3) Leno – Bellerin, Luiz, Mari, Tierney – Ozil, Guendouzi, Xhaka- Pepe, Aubameyang, Saka
Carys: (4-2-3-1) Leno – Bellerin, Luiz, Mari, Saka – Xhaka, Ceballos – Pepe, Ozil, Martinelli – Aubameyang
Wayne: (4-2-3-1) Leno – Bellerin, Luiz, Mari, Saka – Guendouzi, Ceballos – Pepe, Özil, Auba – Eddie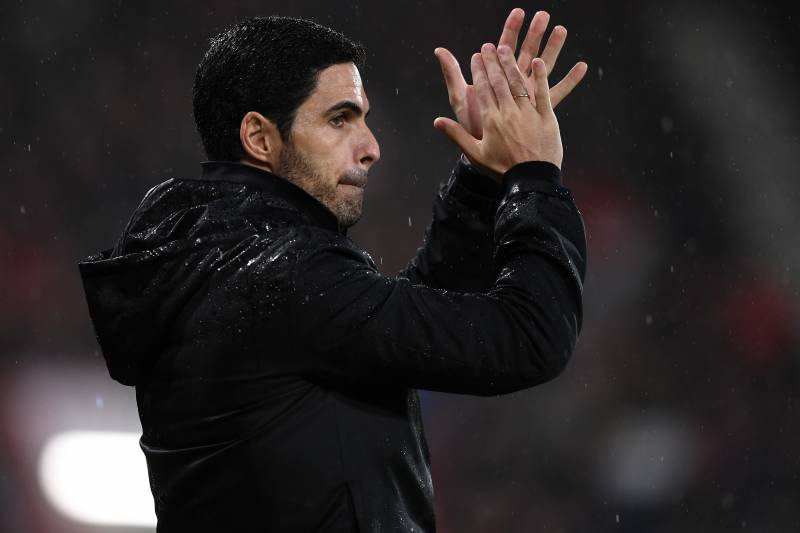 Q9) What are your unbiased thoughts on Mikel Arteta so far?
VIP: Mikel Arteta has had a positive impact so far. Most of Arsenal players improved under his guidance, our defense looks better under him. Would want him to improve his in game management and also rotation of players so their fitness is maintained. Olympiacos at home match showed that there is still plenty to learn for him.
LTA: Super impressed so far. The way he speaks, tells you he is a fantastic communicator. He's never shifted from his 4-2-3-1 so far, which is in line with his 'we're building a style. Tactically, we are finding a better balance in a back 4. Results are improving – we haven't lost a league game in 2020. Super excited for what the future holds.
Adeeb: Looking back on what he said in his first interviews and press conferences, I think he's kept to his word of making small, incremental changes in the limited time he's got. I think our defensive organisation has been better for the most part, but I do think this has come at the expense of using our attack to it's full extent. I'm excited to see what he can do with a more time to work with our players now.
Carys: Fantastic. Made us defensively stable, 8 wins and 7 clean sheets in the 15 games he has managed. We look more tactically sophisticated and look better at creating chances. Players have improved and man management has been very good. Would want him to improve his in game management a bit, game vs Olympiakos was a good example that he has still plenty to learn.
Wayne: I think he's been okay. He's done brilliantly with our defence and that's where we have to start. But our attack isn't there yet. Nowhere near. I also have been very a bit underwhelmed with his substitutions and his in game management. He's been around a 6/10 for me.
I would like to thank all the fans above for giving me their time and answering the questions. Thanks you all for spending your valuable time on reading this. You can find me on Twitter. Take care, stay safe.