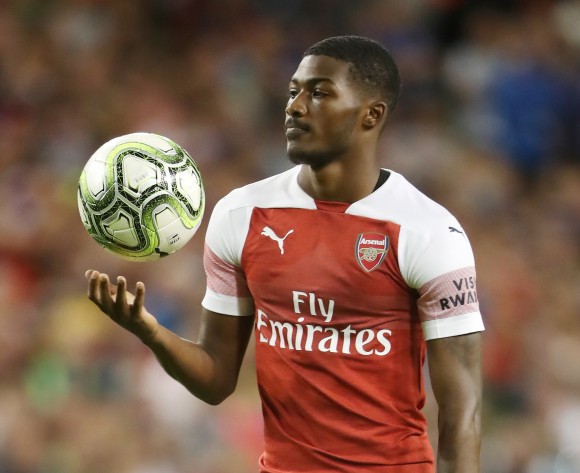 Ainsley coming of age and finding his position
In the absence of Hector Bellerin, one player has stepped in admirably. He goes by the name of Ainsley Maitland Niles.
There was a lot of debate at the start of the season as to what Ainsley's best position is. I always thought he would end up in central midfield. His physique, coupled with his engine and on the ball quality makes him tick all the boxes to become a good modern day box to box player. Of course, he was a bit raw, but the qualities were there. We saw this during the 2-1 defeat at Manchester United last season.
This season, things changed. I don't think Unai Emery saw Ainsley as a full back. Seemed very much like he wanted him in the centre of the park. He only ended up playing full back because of injuries and multiple atrocious performances by Stephan Lichtsteiner.
Whilst he has played there for our youth side, it wasn't his preferred position. He has maintained that he wants to end up as a winger. Personally, I don't think that he has enough to play as a winger on a consistent basis, but definitely has the traits to become a top quality modern day full back.
He's not the finished article, but his performance levels, especially at the Emirates have been terrific. He's not casual like some people claim, he is confident. His style of play makes people think he's overconfident, but that's just a misconception. He believes in himself and is going to make some mistakes given his inexperience. But he is learning from them. He is becoming better game by game. His final ball is improving. His positioning is improving. And that is lovely to see.
I know he can be a bit erratic at times, like against Everton for example, but he took way too much stick for that. We need to support our youngsters, it is imperative. Confidence is key for such players and we need to play our part as fans in backing them.
As a result of his development at right back, we could save some cash on signing an understudy to Bellerin, who is set to return from his ACL injury early next season. Every penny saved, is a penny gained. One position less to sign a player means added budget to signing a winger and centre back which are the 2 most important areas we need to address.
It is lovely seeing a Hale end graduate come and make a name for himself in the first team. Ainsley is showing great signs of making it and we need him to continue like the way he is.
COYG!