Background:
Let's talk Aaron Hickey. In recent weeks, Arsenal's full-back issues have become even more apparent. Kieran Tierney and Takehiro Tomiyasu are highly capable, there's no doubting this. However, it becomes imperative to have quality depth in their absence. Cedric and Nuno have shown flashes of form, but have largely been inconsistent. Arsenal need fullbacks who can seamlessly fill in/compete for the spot. This is ESSENTIAL, especially with European football on the cards next season.
Thankfully, the club has recognised this. As per multiple reports, Arsenal are interested in signing Bologna fullback Aaron Hickey.
These links are only growing stronger. Local Bologna outlet Corriere Bologna reports that Arsenal are interested in signing Hickey, with a €20m offer on the table.
I interviewed Italian football journalist and Inter Milan supporter Nima Tavallaey Roodsari. He provides some fascinating insight into the player.
Thoughts on Arsenal:
Firstly, before getting into Hickey, I was curious to find out Nima's thoughts on Arsenal. Nima, as a journalist covering Italian football and an Inter Milan supporter offered an encouraging view, stating: "In my humble opinion, it's not been a coherent project before this season started and ever since, the club in perfect harmony with Arteta started ruthlessly getting rid of the players he does not want, things have been very very good. I'm very impressed by this team, the football they play and if I'm honest Arsenal, Barcelona and Milan have the most interesting youth projects of all the top sides in the top 5 leagues in my opinion."
Arsenal's love for Serie A talent:
We then delve into the Serie A. Interestingly, Arsenal have been scouring the Serie A market recently. Last summer, we were strongly linked with a move for Manuel Locatelli. We ended up signing Tomiyasu on deadline day. This January, we were keen on Dusan Vlahovic and now, we're linked with the likes of Aaron Hickey and Victor Osimhen, among others. But what makes the Serie A such a breeding ground for talent?
Nima's response is one that outlines the decline of the Italian league. Once, the home of the biggest superstars, there has been a shift in power which now lies with the Premier league. "This is the sad truth and reality for the Serie A due to not being able to compete with the premier league clubs financially. This is the end result of 30 years of everything from the TV deals being mismanaged and not sold properly, to the decaying archaic stadiums to how poorly the product Serie A is marketed globally etc. And until that is resolved it will continue to be like that", Nima tells me.

Last summer, Arsenal were in desperate need of a right back. On deadline day, we turned to Bologna and signed Takehiro Tomiyasu. This was a signing that many weren't convinced by initially but has since gone on to become one of the most underrated buys of the summer. What is it with Bologna that makes them special? Nima responds: "Italian sporting directors and scouts are some of the best in the world. From Pantaleo Corvino to Beppe Marotta to my personal favorite Pierpaolo Marino they have a fantastic ability to scout, develop and sell at a profit."
Hickey's best position:
Now let's get straight into Aaron Hickey. The player has been labelled to be 'versatile' for both full-back positions and as a centre back. Nima adds: "He's not really centre back in a back 4 but can play there and has played really well as either the left or right central defender in a back 3. As a fullback & wingback on either side he's been phenomenal. Especially this season as a left wingback."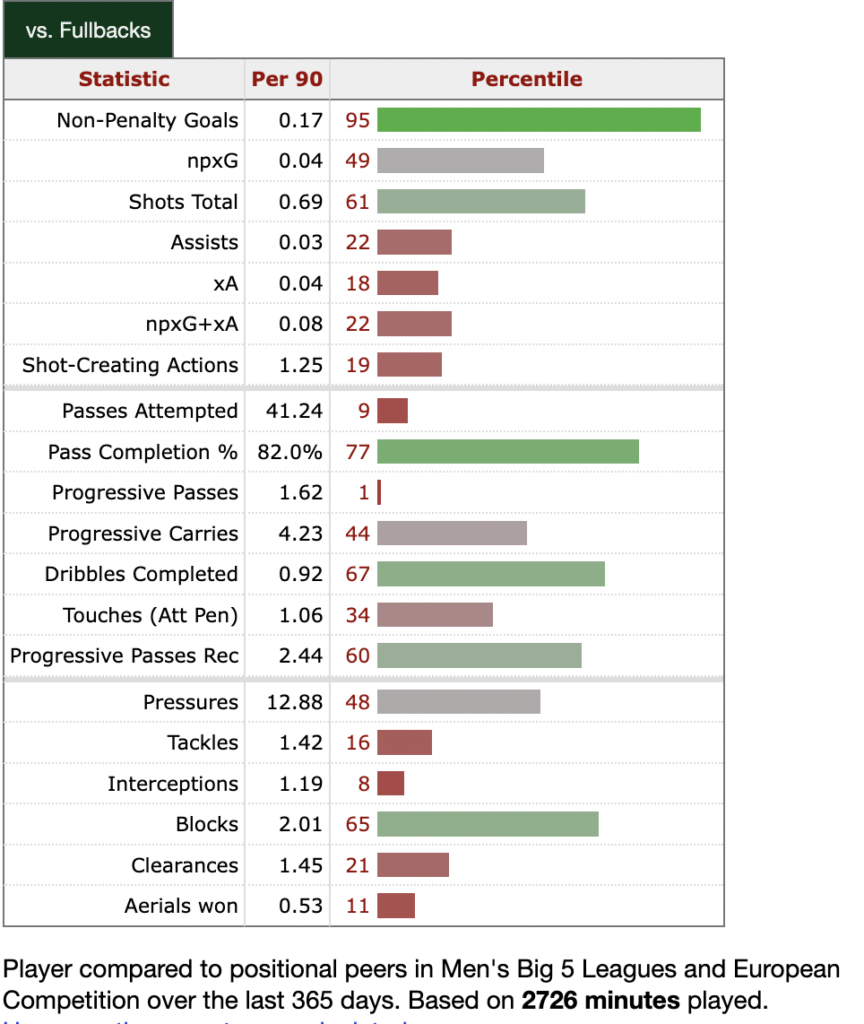 Hickey's adaptation to Serie A:
Hickey, despite being only 19 years of age, has already made 69 appearances in his career. He made his debut at 16 for Hearts! Moving to Italy so young would have obviously been a challenge, but it hasn't affected his performances. "He's adapted really well. If I'm honest he really hit the ground running and barring a few minor injury setbacks he's not looked back since. His versatility is very impressive but so is the high level he plays at when interpreting all those different roles", Nima states.
Hickey's character:
Perhaps, a reason for his seamless adaptation could be his character. Arsenal, in recent times, have also considered the player's mentality and how he can contribute to the collective spirit in addition to the tactical fit. Nima's perspective on Hickey indicates to us that he ticks the character box too. "I've only heard positive things, very focused on his football, wants to improve and works hard at every training session to do so."
Hickey's key strengths and areas to improve:
So.. He's positionally versatile and has a great character. But what are his strengths and where can he improve? And once again, Nima's insight provided cause for optimism. "His pace and stamina spring to mind first. But his reading of the game is very good. As is his crossing ability. But he's still a teenager so he can improve from every aspect which is why he's such a highly rated talent in Italy."
Hickey – good signing for Arsenal, or not?
Lastly, I ask him the million-dollar question. Would Hickey be a good signing for Arsenal? Nima definitely believes the answer to this is yes. "I think so. He would definitely raise the level of quality in training which in turn would raise the level it takes to start for Arsenal which can only be good for Arsenal. His contract expires in 2 years time so I think the £18-22M rumoured asking price sounds about right. But make no mistake, if he comes he's coming to be a starting player, that's the mentality he has. I think he'd be a great addition to this young talented Arsenal side who are so impressive to watch as a neutral."
Thanks a lot to Nima for his time – you can find him on Twitter here.
To conclude, I would like to ask YOU a question. Would you sign Aaron Hickey? Or do you have someone else in mind for our full-back issues? Let me know using the comments form below. COYG!