Arsenal won the community shield this past week. Aubameyang showed why him signing a new Arsenal contract would be crucial for the team, Ainsley Maitland Niles played left wing back and produced a man of the match performance and Martinez made some key saves yet again.
On the transfers front, Gabriel Magalhaes was officially announced by Arsenal on Tuesday in pretty unique fashion. Dani Ceballos' loan extension too was made official on friday, our third signing this window.
I have with me 5 Arsenal fans and we will discuss about the following:
-Gabriel Magalhães' signing
-Ainsley Maitland Niles – Keep or sell?
-William Saliba : Start from the beginning or slowly ease him in?
-What is Willian's best position in our system?
-Leno and Martinez
and lots more…..
The twitter handles of all the panelists are linked below so feel free to shout them out.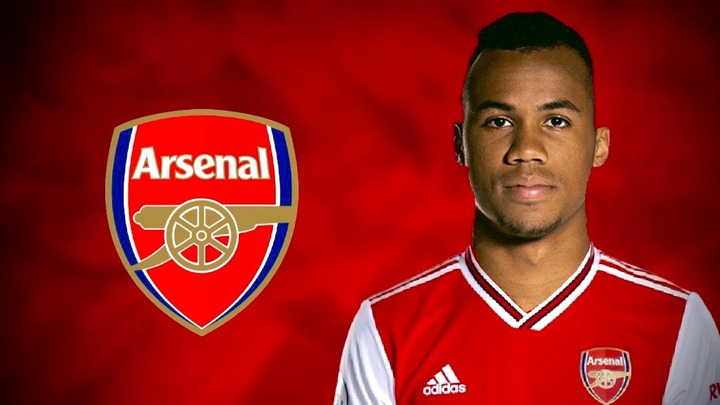 Q1) Your thoughts on Gabriel signing.
Gilles:- Very exciting signing, wanted by several big clubs, and we got in there and won his signature for a modest fee, in a pandemic market.
Invinciblog:- Our defense has been so shaky for so long, I wondered if we would ever be able to fix it! Arteta has performed miracles with Luis and Mustafi, and players like Rob Holding have stepped up when it counted.
However, having Gabriel join the likes of Saliba and Mari is very exciting. We look to finally have some height in the box for set-piece options (giving our new set-piece coach something to work with), and a left-footed, right-footed centre-back pairing for the future.
Nick:- Gabriel always looked very powerful to me and has a physical presence that makes you notice him immediately. He's a dominant centre-back, doesn't give much space to the striker. He has a good left foot, decent vision, loves to play long balls like David Luiz, which Arteta will like. He is quite clever when it comes to passing the ball out of defence.
An interesting stat was he did not give away a single penalty last (Ligue 1) season. He also did not make a single mistake which led to a shot by an opponent. Both are key as they are errors which have troubled Arsenal team-mate David Luiz when he is not at his best. His height will also make him a key asset in both attacking and defending set-piece scenarios.
He only has one season and a half of top-flight football behind him, which means he can make mistakes,even though he rarely does. Arsenal fans would need to be patient with him atleast initially
Youss:- Gabriel's a very good and smart signing from us. He was possibly the best left footed CB on the transfer market, and we managed to get him for only £22m, which is a steal. He can work as a LCB in 3 at the back and 4 at the back formations and is a perfect partner for Saliba in the long term.
TGW:- I think it's definitely a solid signing on paper. A very versatile, left footed center back with UCL experience, a high upside, at a very fair fee. Obviously it won't be a signing that completely fixes up our back line and there will be some mistakes over time, but it does seem like a big step forward. I would love to see him grow a partnership with saliba.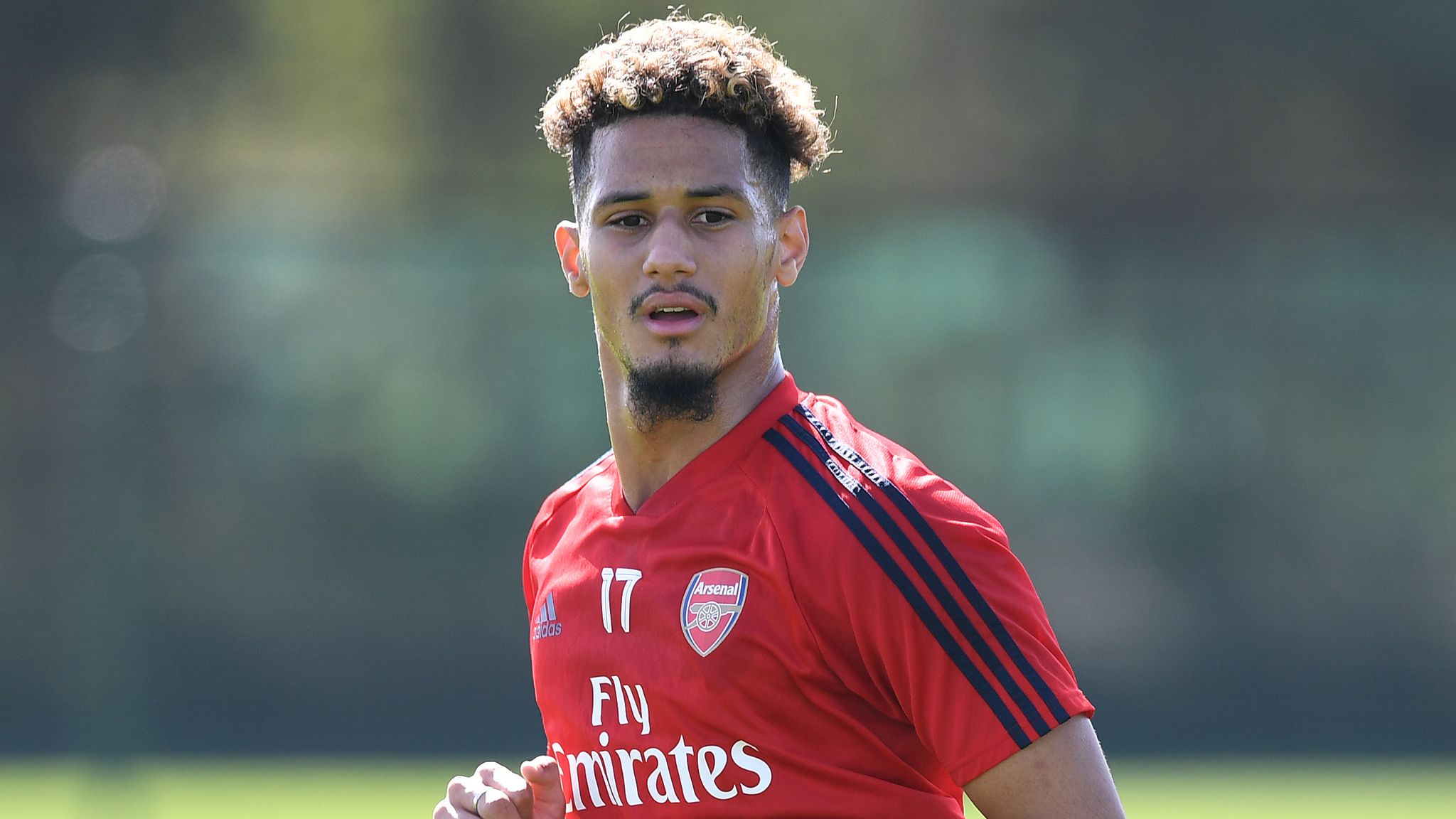 Q2) Saliba – Play from the start or ease in?
Gilles:- It wouldn't surprise me if we see him from he start, as he's been here a while getting to know his teammates and the system. But Holding started the CS game, so Saliba may be on the bench, unless Holding goes out before the season kicks-off.
Invinciblog:- If Holding does go to Newcastle on loan, Sokratis is sold and Mustafi and Mari are broken – I'm not sure if easing him in is an option. He looked pretty strong against MK Dons: comfortable on the ball, good drive forward. I think he is ready.
Nick:- A lot depends on sales. I would definitively not start him immediately. Start him in the Carabao cup. He needs to be given time to settle down. Our fans forget he is just 19.
Youss:- Ease in or keep him as a second option. Personally I don't see the Saliba hype. Maybe if we play a back 3, we'll have no other option than to play him at RCB. I don't think Saliba would be an ideal starter as of now though. In a perfect world, we'd sign another experienced RCB who would be a starter and who would be Saliba's mentor. He is still young and needs to be given time to develop himself.
TGW:- I believe that if he is training his best and performing at his best, he should be able to start without hindering his development. He can have the same massive impact on the team that Saka has had.
Q3) 3-4-3, a short term solution or a formation to be used frequently (for Arsenal)
Gilles:- Difficult one; I think we'll see this system in use for a while. There's still a long way to go before Arteta reverts to another formation. I'm hoping to see us return to back 4 before the end of the season, but depends on who else comes into midfield this window.
Invinciblog:- I think we are going to see a number of formations used this season. Arteta seems to have drilled some pretty fluid, opposition-based formation-shifting into the players. A lot will depend on signing Thomas Partey; having him as a DM could change everything – the type of player around whom you build a defence.
Recent big games have suggested more of a 4 at the back – at least in attack.
Nick:- We just play with 3 at the back while defending but while attacking it reverts to 4 at the back. Having inverted wingers does help a lot. I think we will play with 3 at the back till we don't strengthen our midfield. Hopefully Arteta gets the midfield players we are looking at.
Youss:- Definitely a short term solution. We don't have enough quality and depth to play a three man midfield yet, but once we do, I think Arteta will make a tactical switch changing to a 4-3-3.
TGW:- It seems as though the 3-4-3 has been used as a very flexible formation. The way Tierney can overlap as a third center back along with AMN tucking in makes me think Arteta could also transition into a 4-3-3.
Q4) In which position do you think Willian will start?

Gilles:– RW. I think that position hasn't yet been secured by Pepe as of now.
Invinciblog:- The most obvious response would be to see him playing on the right, but that would mean competing with Pepe for playing time. I wouldn't be surprised to see him playing more of an AM (not AMN!) role: filling some of the Ozil-shaped gap we have in attack right now. I don't think Arteta is building a separate "Cup Team" -– everyone is competing for the starting line-up.
Nick:- If we are starting with a 4-3-3 formation, I can see him play as an attacking midfielder/ advanced 8. He has played that position at Shakhtar and has done well. If we play with 3 at the back, I see him getting benched initially. Aubameyang and Pepe are more or less fixed on the wings.
Youss:- I personally think Willian's going to be the 12th man (first player to come off the bench). When he does come on, I see him playing as a LW or as an AM. Can't see him being played at RW at all. I could easily be wrong though.
TGW:- I could see Willian starting on the left wing most of the time. In smaller, less intense matches we could have Aubameyang playing around the box as a 9. Playing him out wide while breaking down low blocks is very counter intuitive considering it takes him out of his most dangerous positions. Willian could take on defenders and create chances that Auba normally can't on the left wing.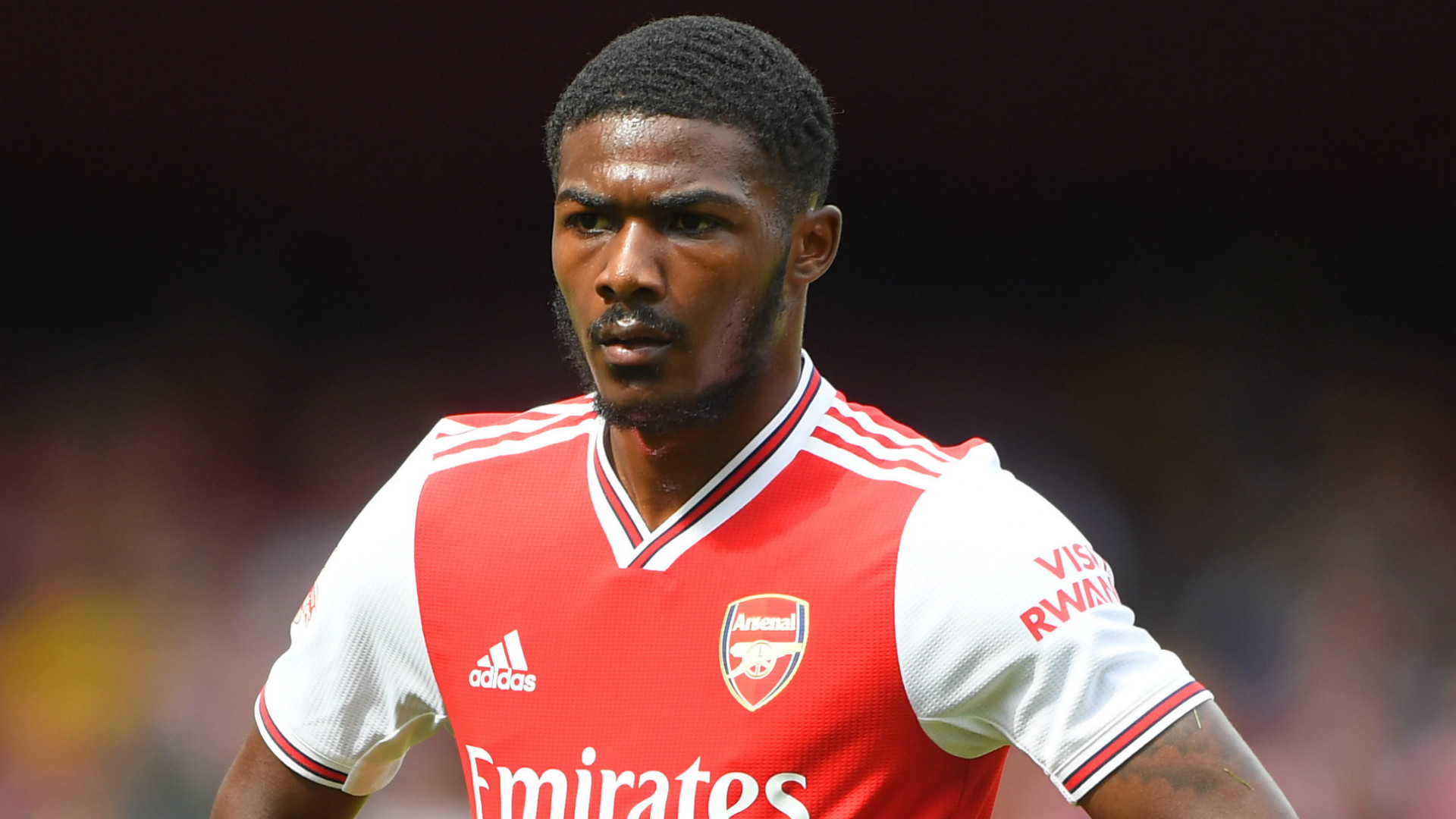 Q5) Niles, keep or sell? If sell at what amount.

Gilles:- Keep. He is a good player.
Invinciblog:- Ainsley is a great utility player and Arteta likes him, but I'm not sure his ceiling is much higher than it is right now. If the price is right, I'd sell. To English opposition I definitely wouldn't go for less than £25m. Replacing him will cost at least that.
Nick:- If the amount is over 30/35 mil, I would sell him. This money can be used to get a midfielder (eg Partey) who would start week in week out for us, which Niles currently doesn't. Also depends on what we are planning to do with Bellerin. If Bellerin is getting sold, I would definitely keep Niles and start him RB.
Youss:- Keep at all costs. He's arguably our most versatile player and he's home-grown. One of our best Hale End graduates in the last few years, and I see no reason to sell him at all. If we want to sell a full back to raise funds, it should be Kolasinac, Bellerin, or best case scenario, both.
TGW:- AMN is definitely a player I want to keep. He has a massive ceiling and does the job whenever he's called upon. We can plug him in as a full back on both sides, in the midfield, or even on the wing at times. When you see championship teams like Liverpool, they have players who can cover the same positions (ex. James Milner) and do the job with no issues.
Q6) Who do you start from Leno and Martinez and why?

Gilles:- Martinez, his all round game edges it for me, and looks more capable of stepping out to be the extra man to start build up phases.
Invinciblog:- I'm in the Emi camp. There is very little separating them, in my opinion, but I believe Emi is more commanding in the box, he has incredible hands, is very agile for such a large guy, and has hunger and determination.
More than anything though, he is an Arsenal player; he has come up through the ranks, stayed focused, retained belief and earned his spot. I believe he is now the longest-serving player in our current squad.
Also – I think if we HAD to sell one of them – I wouldn't! – then Leno would fetch an inordinately higher fee: money that could be used elsewhere. Just because Emi wants to leave, that doesn't mean we should let him. To mount a serious top 4 (or better) campaign, we will need two world-class keepers. I have seen campaigns collapse when first-choice keepers are injured. And – as we have seen – it happens to the best of us.
Nick:- Leno. It's clear he is the first choice keeper and Martinez is his deputy. Leno has been brilliant before his injury and has been consistent for over a year so I don't see any reason to drop him
Youss:- Emi. He hasn't put a foot wrong since coming in for an injured Leno, and there's no reason to drop him at all with the form he's in. He's better with his feet than Leno, and an argument can be made that he's a better shot-stopper. Although I'd start Emi, I think Arteta is going to go for Leno in league games.
TGW:- I'd probably start Emi considering he's in fantastic form and he's more fit and sharp than Leno at the moment. In the future I believe Leno should be our number 1, however, Emi hasn't done anything that enables him to be dropped from the starting 11.
Q7) Your favourite Arsenal player from the last decade.

Gilles:- Alexis Sanchez. One of our most clutch performers
Invinciblog:- To watch: Santi Cazorla. On paper: Aubameyang, probably. The one I am most grateful to: Aaron "FA Cup Hero" Ramsey.
Nick:- Koscielny. Our best defender last decade. It was a shame he left us the way he did. But he gave us his all almost every match, even took injections to play for us.
Youss:- Aaron Ramsey has always been my favourite player. THAT 2013/14 season and the way he won us 2 FA Cup finals in both 2014 and 2017 is unforgettable. Aubameyang is slowly moving up the list though.
TGW:- My favorite Arsenal player of the decade has to be Alexis his first few years. The way he gave 110% every time he stepped on the pitch was admirable. From 2014-2017 he put in fantastic individual performances and was very exciting to watch. Even though it was upsetting to see him leave the way he did, he definitely should be considered to be one of the best Arsenal players of the decade along with the names of RVP, Ozil, Ramsey, Cazorla, Auba, etc.
Q8) What would be Robert Pires' worth in today's market.

Gilles:- £40-50m. (pandemic rates).
Invinciblog:- I think he should probably be somewhere in the Sterling, Alexander-Arnold region – maybe just below… However it's Arsenal – and I don't think we ever get top price for our players…Hopefully that changes, pronto.
Nick:- Sterling money. Around 70-90 mil range.
Youss:- I think Robert Pires would be worth around £80m in today's transfer market. Considering Real Madrid bought Eden Hazard in his prime for around £90m (more realistic price than the Dembele's, Coutinho's etc.), I think £80m for prime Pires is a fair price.
TGW:- I'd probably put Pires around the 80-85 mil range as that's what a dynamic winger like him would go for nowadays.
Q9) Should the FA scrap the 5-sub rule? Are you in favour or against it? Discuss.

Gilles:- The argument against is that 5 subs favour teams with stronger squads, but they probably said the same when 2 subs and 3 subs rules were introduced. If it becomes permanent then everyone will adapt to it.
Invinciblog:- The 5 sub rule obviously favours squads with more depth, which unfortunately would deepen the divide between the money clubs and those less-fortunate. That said – it does surely protect players, and also gives opportunities for second-string players and youngsters to get more game time.
I'm not sure why they leapt from 3 to 5, though. Could have maybe gone for 4 subs (plus the extra in extra-time)… These changes have happened over the years to make the game more competitive (and safer) – nothing we can do to stop them, really.
It's the water break that I'd scrap (in a heartbeat)!
Nick:- I think the rule should have been continued till November end/new year and later on scrapped.
Youss:- Personally I think the 5 sub rule should be scrapped. I'm against it. It massively benefits the bigger teams who have the money to have a good squad depth, and it's unfair on the smaller/worse teams who don't have the funds or capabilities to have amazing squad depth.
TGW:- I believe the 5 sub rule should be scratched solely for the reason that it gives super high spending clubs like Manchester City a clear advantage. It will create a big gap in quality between the players on the field and makes it a bit unfair in my opinion.
I would like to thank all the panelists for their thoughts and their time. If you like them, please follow them on twitter. Hope you all have a great week.