Transfer season is in full flow. Arsenal confirmed the signings of Gabriel and Ceballos recently and there have been speculations of Arsenal planning to sell Bellerin, the rumours being he might be cashed in to get hold of a midfielder. Saliba is in full training and has featured in pre-season friendlies, whilst Gabriel is yet to start a game for us.
As Premier league start is just around the corner, I ask the panelists about their views on Gabriel's signing, Willian, Hector Bellerin's potential outgoing, what is the one thing they would like to see being implemented at Arsenal and a lot more.
Their twitter accounts are linked to the name so feel free to shout them out.
Q1) If the transfer window would end right now, would you be satisfies with it ? (Rate it out of 10).
Bhavs:- Obviously not! There are still so many areas to improve & our current squad is clearly nowhere good enough for us to get our expectations. Gabriel Magalhaes & Willian are good, but not enough. We still need to address our midfield, not only players like Partey, but also the lack of creativity. Last season, there were too many games where we couldn't break down deep blocks & the game vs Aston Villa towards the end of the season proved that. But it isn't just the lack of incomings but also the lack of outgoings. The season is about to start & we are still yet to sort the futures of Torreira, Guendouzi & Sokratis to name a few. So with there still being so much room for improvement & so many players that still need to be sold, I'll give it a 4/10 so far.
Ben:- If the transfer window ended right now I would not be completely satisfied with it personally. While we have been able to sign Willian for experience and Gabriel to bolster the heart of our defense, it is clear that one of the glaring issues from last year was creativity from midfield. If Arsenal are able to make a marquee midfield signing I would feel positively about this window, but as of writing this it has not happened or progressed to a point of confidence yet.
Current Rating: 6
Abubakar:- Tbh we've fixed our what I believe was our biggest issue, which was the defence as we now have Gabriel and Saliba, we've also signed Willian who I think will do well and Ceballos too so it's not a bad window as it stands right now but we definitely need more signings, so I'll give it a 5.5 out of 10
Watman:- I would rate the window 5/10. If the transfer windows closed right now we would not have made any progress. We have done well to strengthen our defence, & the return of Ceballos on loan was always expected. But one of the biggest issues is still creativity & goals from midfield.
Add to that the fact that we need to move on a lot of deadwood. Players who have 2 years or less left on their contract, their situations need looking into as well.
Dominic:- We got Gabriel, Willian is a decent addition and Ceballos on loan but we barely improved from last season. We are still short in midfield. In comparison to our top 6 rivals, we haven't created a team good enough to challenge for even the top 6. 3/10 for me so far.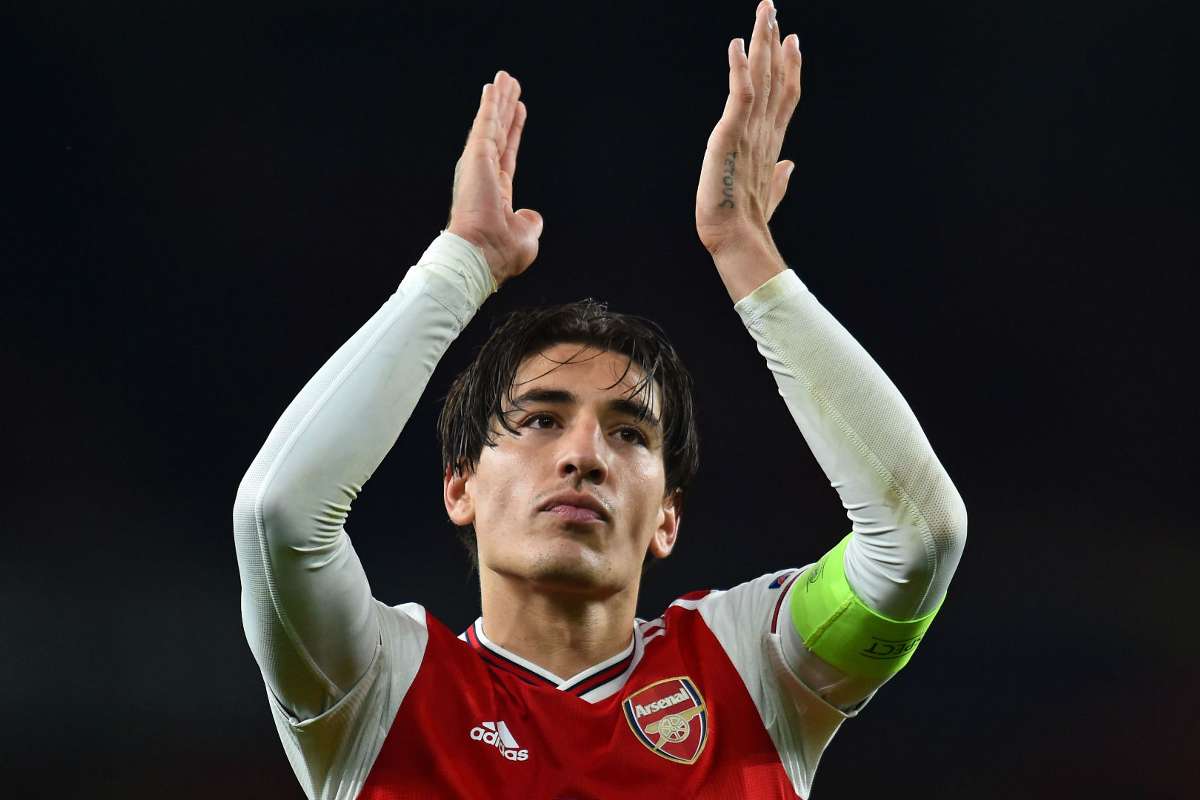 Q2) Bellerin is linked with a move away. Thoughts on the rumours. How much would you sell him for ?
Bhavs:- Honestly Bellerin is a very hit and miss player. On one side you have the Bellerin of 2015, a player with so much potential. However ever since the injury, he clearly isn't on that same level. In the right back department we have Ainsley Maitland Niles, a player who I believe in. As much as Bellerin can get better, maybe for the greater good of the team, we need to let go. Almost how Liverpool did with Coutinho. I would sell for £40m, as he is a proven top level player.
Ben:- Hector Bellerin has been linked with a potential move to PSG/Barca over the past few weeks. I believe that as fans we often undervalue Hector since his ACL injury. Towards the end of the season we were starting to see glimpses of his former self and if he stays this season I believe he will have a good one. With that being said if Arsenal are offered 30-35 million I believe it is an offer worth selling for. However, my gut says that Bellerin stays.
Abubakar:- If we were to sell him, I'd sell him for around 35-40m although he has been playing well since he's been competing for that rb spot with AMN and Cedric but if it means we have to sell bellerin to fund transfers, I'll sell him in a heartbeat.
Watman:- Personally I don't want to sell him but as I've said on numerous occasions on my twitter; barring 3-4 players everyone else is expendable, we can't do this rebuild without selling some players. As someone who has a lot of value I'm not surprised that the likes of PSG are interested in him.
Anything close to 40m pounds should be a fair price for him, maybe even less due to the current COVID situation.
Dominic:- I would be happy letting him go for £35m+, as good right backs are very rare it'll be a good decision to sell him for as much as we can. I like him but if he leaves us I hope we get a decent fee.
Q3) Thoughts on our new signing Gabriel Magalhaes. What do you like about him.
Bhavs:- I really like Gabriel & am very excited by the signing but at the same time we can't get too carried away. He is still 22 & will make a few mistakes. I think the key thing is the potential, which he clearly has. He fits the bill, we just need to be careful with how much pressure we put on him.
Ben:- I am excited about the signing of Gabriel. At 22, he is young and someone that can grow with the Arteta Project. The first thing that stands out is his size and strength. Last year he was one of the leaders in tackle winning percentage in the French League. Another exciting attribute is that he is left footed and has strengths that complement those of William Saliba very well on paper.
Abubakar:- We've been conceding silly set pieces all season and we need that presence in the box and Gabriel is that presence, he's also a ball playing cb which is very key to how we play now, with him we'll be more secure at the back and hopefully less errors from our defence next season.
Watman:- He's a tremendous talent. One of the best defenders in Ligue 1 last season, I love how physical he is. He is a towering presence in the centre of defence who will find himself right at place in the PL.
Left footed so he fits right into what Mikel Arteta wants from the guy who will play LCB for his team. Apart from his aerial ability (70% aerial duels won) , he's extremely good at playing long diagonals from deep kind of like we're used to from Luiz.
His short – medium range vertical passing needs improvement, as he usually will take the easier lateral pass rather than passing it vertically. And perhaps some positional improvements but all of that will come as he learns and grows.
Dominic:- I like how sensible he is, has been a long time since I've seen a defender that doesn't always go to ground for a tackle. He has a certain maturity about him, seems like a person who would improve the players around him.
Q4) Would you start both/Either one of Saliba/ Gabriel immediately or slowly draft them in the first team ?
Bhavs:- I believe Saliba & Magalhães could work but not as a back 2 straight away. I think Arteta needs to implement them in a back three with an experienced player like David Luiz in the middle. Saliba already has experience playing on the right of a back 3 and Magalhães fits Arteta need for a left footed centre back. Luiz is also very good in a back 3. So yes, I think they can play together, but with experience mixed in.
Ben:- With what seems to be a neck injury to David Luiz, one of the new boys will be put into our back line to start the season. I believe this will be William Saliba and he will potentially slot into the RCB role for the opening weekend match versus Fulham.
Abubakar:- I'd start Gabriel straight away and give saliba a few weeks to settle in and hopefully by November/December our backline will be Gabriel-Saliba.
Watman:- Gabriel probably won't be ready to play from the off I'm guessing but Saliba could very well play. I was on the fence about Saliba as well but reading about him and his interviews have me convinced that the guy has the mentality to start from the off.
Dominic:- I would slowly put them in. Of course I'm eager to see them play but I wouldn't put too much pressure on them, especially as this is a very crucial season in my opinion. Start them in a cup games and build from there in my opinion.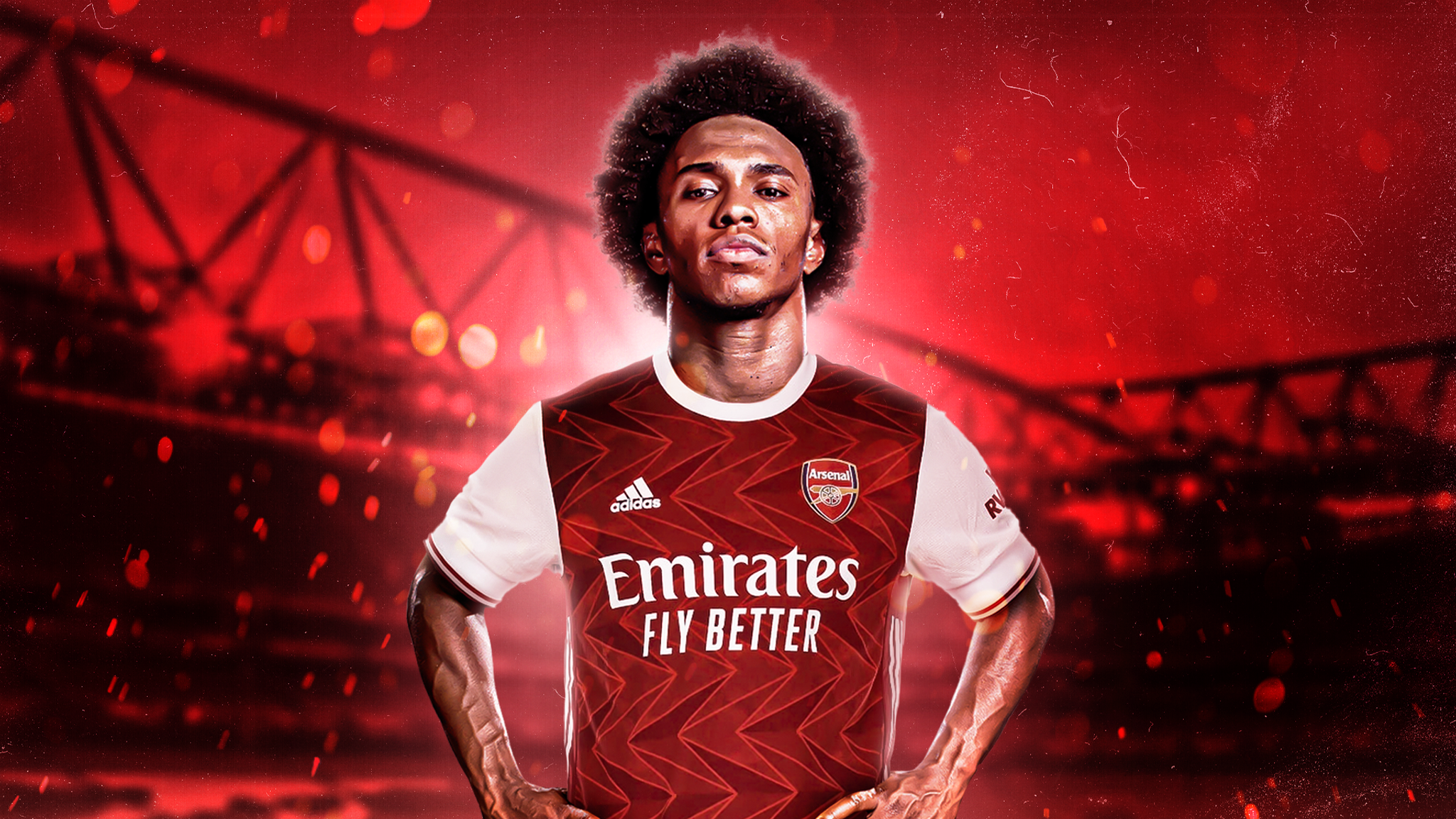 Q5) What are your views on Willian signing. Where do you see him starting next season ?
Bhavs:- I like the signing of Willian. While he is not the long term answer, for the short term he offers us good creativity. His key passes and chances created are clearly up there and I think he'll be a useful addition. In terms of position, I could see him as an advanced number 8 of a midfield three or even as a number in a 4-2-3-1. I believe Arteta will look to utilize him centrally to maximise his creativity and strengths.
Ben:- I believe that Willian is the signing that we have made this window that will have the greatest immediate impact in the squad. I believe that he has the attributes to help the squad break down teams that play a low-block. I can see Willian being the first player off the bench or playing on one of the wings in a 3-4-3 formation.
Abubakar:- Willian might be the most underrated signing this season, he's a quality player who we just signed for free, I think he'll do well next season and he'll most likely play a central role under Arteta, my only issue is that we offered him a 3 year contract, so he'll be here until he's 35 and I'm concerned if it'll be another Ozil situation where we can't offload him and get him off our wage bill before his contract expires.
Watman:- I think it's a very shrewd signing specially coming on a free. He's coming off his best season as a Chelsea player. 2.7 chances created p90 in the league last season only bested 'significantly' by Kevin De Bruyne. He excels in nearly every metric going forward be it xA, Shot Creating Actions etc and fits the profile of a player Arsenal need going forward perfectly.
On top of that his experience will be key in helping the young guys like Saka, Nelson etc learn the trade. His age is a concern surely but he doesn't look unfit or off the pace at all. His transfer allows us to get a good creative player into the team without hindering our rebuild.
I think he will play from the left wing, and also probably as a central creator.
Dominic:- I'm not his biggest fan but I trust Arteta to get the best out of him. I see him playing centrally mostly for the club, and maybe a role on the wings if needed. He could be a good asset to us creativity wise in smaller games.
Q6) A player from our PL rivals(any team) who you would love to have at Arsenal?
Bhavs:- For me, it has to be Kevin De Bruyne. While obviously I could've gone for a centre back, KDB would be unreal at Arsenal. His high level creativity as well as big game mentality is exactly what we need in this current Arsenal side. KDB is a machine & for me the best player in the Premier League at the moment. Easy for me.
Ben:- I would love to have Christian Pulisic. I am from America and it would be cool to have the best player for my nation be able to represent the colors of my favorite club as well.
Abubakar:- It's Kevin De Bruyne for me, we badly need a creative midfielder rn and de bruyne for me is top 5 best midfielders in the world. With him behind Auba, he'll easily score 30+ in the league. Not only that de bruyne can also score goals which is what we've been lacking in midfield, someone who can score goals and create goals from midfield.
Watman:- Kevin De Bruyne hands down.
Dominic:- Probably Kevin de Bruyne. He's exactly what we need, somebody on the pitch who can create something out of nothing, great leadership skills as well. Incredible player, would love him at the club, shame it'll never happen.
Q7) Your favourite Arsenal player from the past decade.
Bhavs:- While players like Sanchez & Özil are shouts, it has to be Aubameyang. Not only has he been phenomenal on the pitch, but also the impact he has had with the fans. The interactions, the smiles, the goals & now even the trophies. He is also the first player in a while that epitomises Arsenal as a club and when he finally signs the contract, it will be a beautiful day. Roll it on!
Ben:- Santi Cazorla
Abubakar:- It has to be Jack Wilshere for me, although he's been injured most of the time, I loved watching him play, he's made football looks easy and he's scored some memorable goals for us like the goal against Norwich, and that performance against Barcelona was one of the best individual performances I've ever seen and he was only 19, for a 19 year old to perform like that against possibly the best midfield trio ever is something else.
Watman:- Santi Cazorla, the little magician.
Dominic:- Probably Alexis Sanchez. His calmness in big matches and the mentality he had throughout his Arsenal career is matched by so few players, he was such a brilliant player to watch in his prime, sad to see it end the way it did.
Q8) The first Arsenal player you remember/admired.
Bhavs:- For me, it's actually Andrey Arshavin. My family never was into football & so I wasn't either up until the 2010 world cup, where I started watching because of school. In terms of Arsenal, I remember watching the 2-1 win over Barcelona in 2011, not supporting anyone at the time. But when Arshavin scored, I found myself running around & celebrating. It just felt natural & it then I knew that Arsenal was the club for me.
Ben:- Thierry Henry
Abubakar:- The first player I remember and admired is Henry, he's the reason why I'm an arsenal fan, I got into football around 2006/07 and that was his last season at arsenal if I remember correctly before he left for barca, I loved watching him, the most complete striker ever, he could dribble with the ball, create goals, score goals, he had everything and he's easily the best striker ever in the prem and top 5 of all time.
Watman:- Francesc Fàbregas Soler.
Dominic:- A player who always put the club over everything else. Gilberto Silva. He was the first player incidently whose name I got on the back of a shirt and since then I always admired him. He's always been my favourite.
Q9) What is the one thing our rival clubs are doing and we aren't and you would like to see it being implemented at Arsenal.
Bhavs:- Transfers. Transfers. Transfers. Just look at teams like Chelsea & how proactive they have been in this transfer window. They know what they want & they go and get it. This is how Arsenal need to be in the market. We need to really stamp our authority as a big club. We're Arsenal, when we knock it's different. But for some reason, we always end up penny pinching like a small club. For me, I need to see a far more proactive Arsenal & one that backs Mikel Arteta!
Ben:- Getting business done quickly. It feels like rival clubs have a much smoother negotiation process than we have had in recent years. It seems like we are entering the new season with a lot of more questions in the market than answers.
Abubakar:- Chelsea's owner, he's invested billions into Chelsea and that's why they are where they are today, if u went to compete for the big trophies like the Prem and the ucl you have to invest, it's impossible to compete nowadays without investments, we hardly spent any money on transfers in the last decade which personally for me is the reason why we didn't win the prem in 2016, our strikers weren't good enough and we didn't invest in a proper striker which ended up costing us the prem title.
Watman:- I think there is nothing significant I would take from any other club. We are building a good project, all I would like is to have some stability now instead of the constant ins and outs at management level.
Dominic:- Probably just investment, a lot of rival clubs get the backing they need to compete for the top trophies, I feel like if Arteta is backed the way that Chelsea and City are we'd be more confident about the next season.
That will be all for this week. If you liked the views of the panelists, do give them a follow on twitter. Take care.