Mikel Arteta has praised Willian's versatility in his recent interviews – over the course of his career, we have seen him deployed in a plethora of roles – capable of playing on either flank, as well as more centrally. It will be intriguing to see where he starts under Arteta.
With Gabriel close to joining Arsenal, the Gunners have strengthened their back line. However, it means Rob Holding won't get as many chances with both Saliba and Magalhaes looking like our first choice centre back pairing. It will be interesting to see what the future holds for Holding (no pun intended).
Mesut Ozil, who hasn't featured since the restart has stated to The Athletic that he won't leave Arsenal in the summer. Is it time to integrate him to the starting lineup again?
I have with me 5 Arsenal accounts to answers these questions and a lot more. Their twitter handles are linked to their names so please feel free to shout them out.

Q1)Who are two players who played for Arsenal at different times, that you wish had played together?
Welbeast:- I'd have loved to see Thierry Henry and Aubameyang score goals for fun. Henry would end up with 30 goals and 30 premier league assists in a single premier league season. Just throw in Prime Mesut Ozil or Bergkamp in the mix and we're good to go.
Naya:- I wish that I could see Santi Cazorla and Denis Bergkamp play together. I think the combination of skill and creativity would be a delight.
Charlie:- I think there are two ways to look at this question. Firstly, you could look for the most aesthetically pleasing or effective duo and secondly, you could look for a duo that would've changed the history of the club. For the first angle, I'd go for the combination of prime Fabregas and Aubameyang. I think Fabregas' vision, passing (both long and short) and intelligence would've allowed a striker as potent as Aubameyang to thrive. If I answered using the second angle, I'd add Tony Adams to the 07/08 team and combine him with Kolo Toure. I think having a leader like Adams in that Birmingham game and onwards.
Osman:- I would not want to go far back in the memory lane so I would go for Cesc in his prime with Aubameyang upfront. Cesc was so good at finding and creating space and made Adebayor look like Theirry Henry in the 2007/2008 season so I presume it would be a lot of fun having Aubameyang in front of him.
A1:- Two players who I would have loved to see play together are Patrick Vieira and Mesut Özil. Özil in his prime years was the best playmaker of his generation – arguably of all time, – but he always lacked that brashness and physicality that every midfield needs. Vieira, on the other hand, was a Rolls Royce of a midfielder in that he could go toe to toe with anyone physically and was a driving force in the middle of the pitch that Arsenal haven't had for too long. Together, with their complementary natures, they would be truly magical.
Q2) Your favourite Arsenal player of the last decade.
Welbeast:- At a certain point in time, I was a little bit conflicted between Robin Van Persie and Aaron Ramsey on who would win my Arsenal player of the last decade. I really loved Robin and it hurt me to the core of my last hair follicle when he left for Manchester United but looking back, I can't fault him for jumping ships. Aaron Ramsey won us two FA cups and ended our trophy drought. To me he's a club legend and beats Robin Van Persie to win my badge of honour for favourite player of the last decade for Arsenal.
Naya:- It has to be Santi Cazorla. The 'magician' ,as we called him, was a delight to our midfield. I loved the fact that he was both footed, and helped to produce some of the beautiful football that Arsenal are known for. And of course, who can forget the infamous free kick in the 2014 FA Cup final. I think Santi Cazorla was a model professional and definitely one of my favourite Arsenal players of the last decade.
Charlie:- I have rarely loved the style and technique of a player as much as I loved that of Robin Van Persie. His rise as one of the best strikers in the world aligned perfectly with my growing up and his goal against Charlton remains one of my favourite ever goals. Of course, this was in the 00's, but his career really peaked in 10/11 and 11/12. I will always maintain that we would've beaten Barcelona if Van Persie hadn't got the most scandalous red card of all time in 10/11 and his season in 11/12 doesn't need me to explain how extraordinary it was… What happened after that we don't need to discuss.
Osman:- Santi Cazorla for sure. I was ecstatic when he joined us, and you could see he was a special player from the first game. Two footed as we all know and made football look simple but very efficient. The freekick against Hull City in the Fa cup final was very vital and I still remember two of his unbelievable performances with us; against Liverpool at Anfield in his third game and against Man United where he took Bastian Schweinsteiger for a walk. Great player.
A1:- Hands down, Santi Cazorla has to be my favorite Arsenal player of the last decade. Despite his unfortunate injury record, Arsenal were clearly a different side with him playing. Not only was he a wizard with the ball, but he made everyone around him far better and the dropoff when he had his last major injury was the real moment we lost the title to Leicester. In a sad way, Santi represents Arsenal over the greater part of two decades as we look back at what could have been.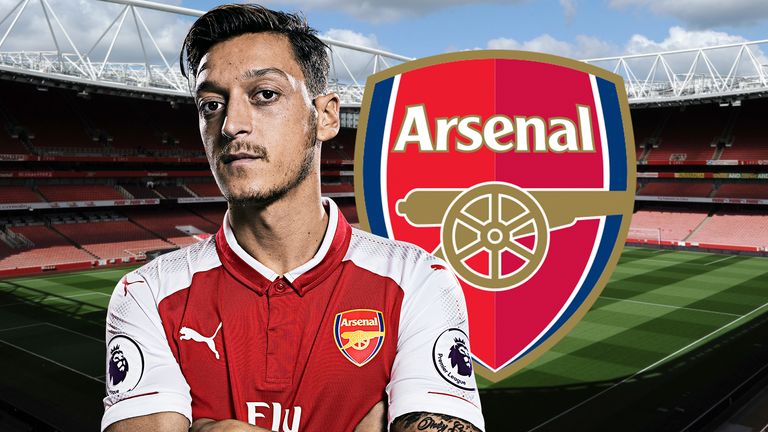 Q3) Are Arsenal a better side with or without Mesut Özil?
Welbeast:- Mesut Ozil's best days are behind him, I mean just take a look at his stats in the last 3 seasons. He's been on the decline since the 2015-16 season when he raked in 19 assists in the premier league. So yes Arsenal are a good side without Mesut Ozil and can be even a better side if we can find a perfect replacement for Mesut.
Naya:- I'd say it's quite equal. On his day Ozil can provide that one, pin point pass that opens up an opportunity for the team and creates chances to help up win the game and we have seen in recent games how much Arsenal have suffered creatively. However, I do believe with the system that Arteta wants to play, and the type of player he wants, Ozil doesn't fit the bill and so on that merit I say we would be a better side without him.
Charlie:- You can quite easily argue that any team in the world is a better team with Mesut Ozil in it; his career and ability speaks for itself. However, in this current team and in this current time, I do not believe that Arsenal are a better team with him in. Arsenal are in a situation in which we cannot afford to have any passengers at any time and for all the technical qualities of Ozil, I do not believe his head is in the best place to fully help this team. That is not to say that he can't change, nor am I saying he wouldn't improve aspects of our game against certain opponents, I just think at this point it's all gone on too long and we need to move on to the next chapter. I really did love Mesut, but I'm ready for Aouar (touch wood).
Osman:- I think its time to move forward and think about an Arsenal team without Mesut. He is incredibly good on his day for sure but its certain his time at the club is over.
A1:- Unfortunately for Mesut Özil, Arsenal are a better side without him than with him, both in the short term and long term. While he will always be one of the most graceful players to play for Arsenal, he seems to have lost a lot of his ability and when I watch him those special moments seem to occur less and less. His key metrics – such as goals, assists, key passes, progressive passes and various expected statistics – have all seen a sharp decline since around 2017 and there is nothing to warrant keeping him in the team over a younger player. Unfortunately, Arsenal does not have the time to wait for Özil to rediscover his form, and with Özil on the wrong side of 30, neither does he.
Q4) Rob Holding, keep or sell?
Welbeast:- I'd give Rob one more year under Mikel Arteta before deciding on whether or not to let him go. At 24 years old he hasn't made much progress with us as we had hoped when we signed him from Bolton. If there's one thing that we all agree on is that his progress has been slow and frustrating and injuries have played a major role in this.
Naya:- I would sell Rob Holding. He is still young, and could improve but I think after his injury, he has become more of a liability for Arsenal at the back instead of a stable centre back. It is also clear the kind of CB that Arteta prefers, he needs them to be able to play out from the back which seems to be something he struggles with.
Charlie:- "I'm sorry he didn't cost £55m so he cannot be good". This quote and his 2017 FA cup final performance are probably my two favourite things regarding Rob Holding in the time he's been at Arsenal. I genuinely believe he was starting to really gain momentum before his ACL injury at Old Trafford, but as harsh as it is, I don't think he's shown enough potential post-injury to convince me he's cut out to be in this squad, unlike Bellerin. ACLs are hard to overcome, but for me, he's done okay, and okay isn't good enough. Rumours are flying about that Leeds are interested and I think we should look to make a nice few million in profit. We have 8 defenders if Gabriel comes in, time to drop the sentimentality and cut some loose.
Osman:- I think that depends on the offer to be honest. We have almost 8 centre backs and it looks like Chambers and Sokratis will go for sure. Also do not forget Mustafi has just one year left on his deal and no signs of Arsenal offering a new deal just yet so I will be inclined to want Rob to stay unless there is a huge offer for him.
A1:- Rob Holding is a player Arsenal should certainly be looking to move on from the club. While he has had a few memorable moments, Holding will be 26 in a month and hasn't developed nearly as well as we would have hoped. I usually prefer to wait until a young player is around 24 to really start judging them, and Holding looks immobile and average at best with the ball at his feet. However, it is unlikely that Arsenal will be able to sell him this transfer window, so Holding may just have one final chance to secure a role in this team.
Q5) Which position do you think Willian will start from under Arteta.
Welbeast:- The beauty about Willian is that overall he's an attacking midfielder who has showed he can flourish as a FWR, AMC, AMR or FWL role if his stats at Chelsea are anything to go by. I don't think Mikel has a fixed role/position for him in mind but rather, will deploy him depending on the opposition and squad needs on every match day.
Naya:- I think we could see Willian play a number of positions under Arteta, but most likely would be LW/AM. In his press conference after the announcement of Willian, Arteta mentioned how he liked the versatility of the player and outlined some attributes he has that fit both those positions. However, from the start I think we will see him play from the LW and Aubameyang play back up top, to give us the balance we currently lack playing with 2 strikers and one inside forward/winger.
Charlie:- Left wing. I think this is dependent on our transfers, but to start with, I can't see anything else. I'm thinking this simply because he's been playing there for years so is used to the position, and the fact that left wing is probably where we'll have the most obvious gap, assuming we sign an 8 and Pepe stays fit. Saying this, I don't think he'll be in the starting 11 at first.
Osman:- One major attribute of Willian is he can play in many positions and I believe he was bought mainly due to his versatility. Mikel would use him in all positions you mentioned depending on the game's plan. Feeling confident he will surprise a lot of Arsenal fans who were not too keen on his signature due to mainly his age.
A1:- As we all know, Willian is an extremely versatile player and he will be used in a number of roles: on the right wing, out on the left, and as an attacking midfielder. As Arteta said, "He is a player that gives us a lot of versatility, he can play in three or four different positions." I don't foresee us using him too often on the left wing due to Aubameyang's importance in the squad. While right wing is perhaps his most natural position, I believe Arteta could play him as a 10, seeing as our only real options for that position are currently a pair of youth products in Smith-Rowe and Willock, and Mesut Özil, who is unlikely to feature.
Q6) In his prime, how much would Patrick Vieira's worth be in today's market?
Welbeast:- I'm tempted to say "priceless" considering how immense of a player Paddy was. But to answer your question without attaching any explanations/justifications, Vieira at his prime would fetch about £150+ in today's market.
Naya:- I would value him from £70m and up (covid-market). In his prime, Vieira was unplayable. He had the strength, quality on the ball and the leadership skills that are not common in modern midfielders.
Charlie:- Well, if I were a British football pundit, I'd give the on-the-fence answer of "absolutely priceless", because he'd improve every single team on earth right now. However, let's try to put some actual substance into the answer. In modern times, the best comparison to Vieira is Paul Pogba, due to position, nationality and the fact that we have a big price tag for him. Of course, the two players are quite different in terms of attributes, but we'll largely ignore that and instead think about influence. Paul Pogba contributes more in terms of goals and assists, but Vieira's skillset is much more rare, so if Paul Pogba went for £90m 4 years ago, I think we could make the argument that you could buy Vieira for £125m in 2020.
Osman:- Patrick had everything you need in a midfielder, with the market today (Covid) he would be easily be a 100m+ player. If Paul Pogba was worth a crazy figure of 90m, Patrick would be a lot more.
A1:- To Arsenal, Patrick Vieira would be invaluable in today's market, but in real world terms, I could see him being valued at £120 million. He has every ability you want in a midfielder, all the physical attributes that go with it and most importantly, a winning mentality. He would walk into every team's midfield in the world bar none and be the best on the continent instantly.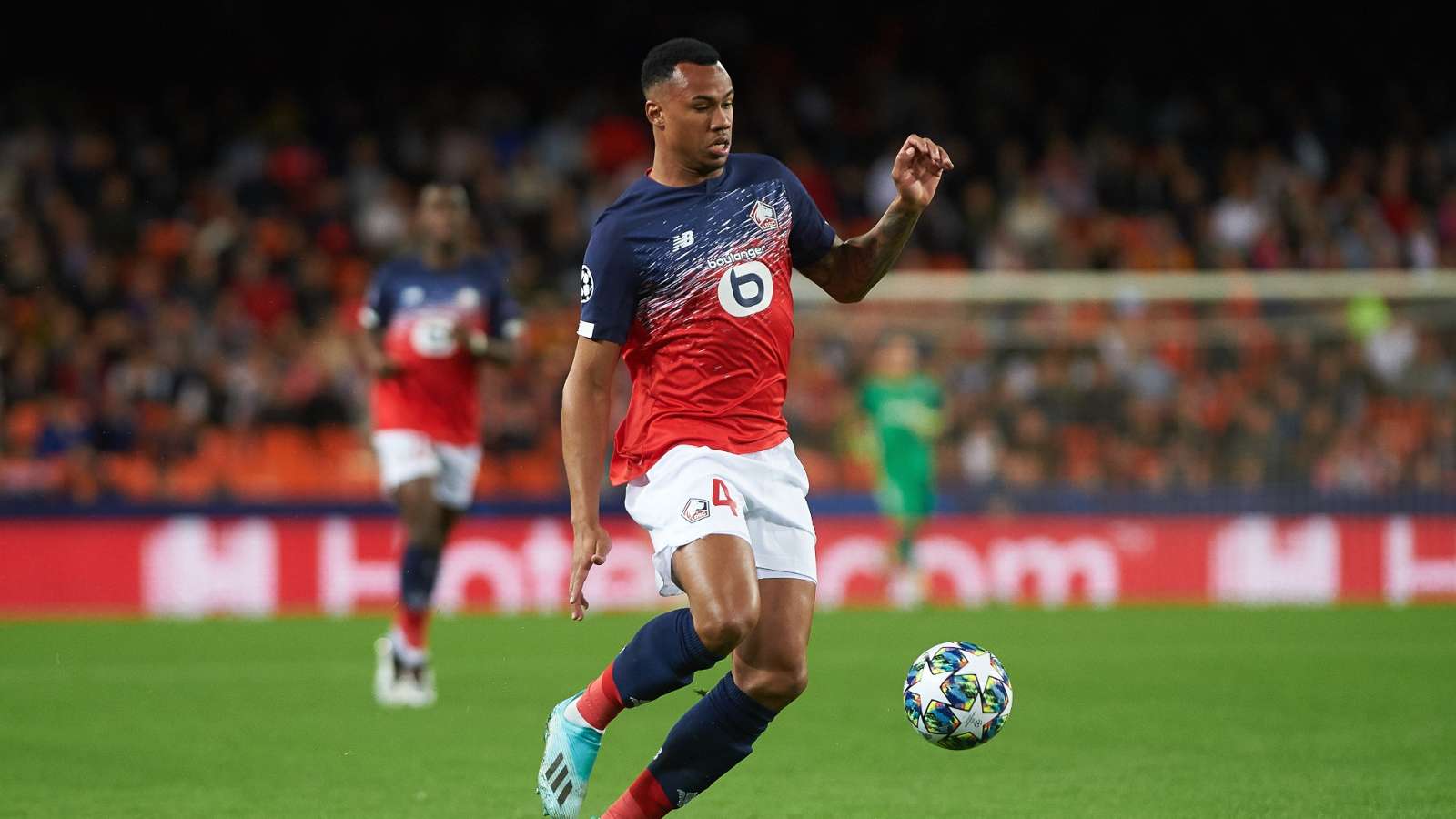 Q7) Thoughts on Gabriel Magalhaes, who is on the verge of signing for Arsenal ?
Welbeast:- Gabriel is a quality defender and all one needs to do is look at his host of suitors to ascertain this. I should caution our fan base though, despite Gabriel being a promising centre half with loads of potentials to succeed, he's only 22 years old and far from being a finished product. He may need time to settle in a new league, new culture, new language et al.. and I hope we grant him that luxury should need be.
Naya:- I will admit I haven't watched much of him, what I do know is that he is a young, tenacious ball playing defender. I think he is the type of profile Arsenal should be targeting because he is young and coach able and considering our defensive frailties with the older defenders at the back, I can only hope the induction of these younger CBs (Saliba and Gabriel) will see a more aggressive and fast paced defensive performance from our back line.
Charlie:- "Can be" is the key here, because it's easy to forget he's only 22. He has made mistakes and he has been exposed on the odd occasion, but for a young defender, he shows immense passing ability, strength in duels (both in the air and on the ground) and his general presence is something that any team could do with. Not only is he good with the potential to be excellent, but I think he's being targeted with Saliba in mind. Saliba likes to push up to defenders and get onto them as soon as they receive the ball, Gabriel is brilliant at covering his other centre back (Saliba in this scenario) and also one on one situations so I'm really excited to see that partnership grow over the next few years.
Osman:- To be honest I do not watch much of the French league to be able to give an accurate judgment of him but from watching some of his highlights he looks strong, physical and fast. And I think that attributes will let him fit well to the Premier League. His future partnership with Saliba looks exciting but we need to give both time to adapt.
A1:- Gabriel Magalhaes certainly appears to be a phenomenal fit for the player Arteta wants as a long term partner for William Saliba. As a powerful, ball playing centre-back, Gabriel appears to be the perfect candidate. His major flaw, from the games that I have watched – most of which were in the Champions League – seems to be spacial awareness. As with any fairly young defender, Gabriel will make mistakes, but will have time to iron them out and develop even further. That said, there are definitely alternatives out there.
Q8) What do you think of Raul Sanllehi's' time/work at Arsenal? Rate out of 10.
Welbeast:- I would be deceiving myself and the readers if I pretended to be knowledgeable enough to be able to scale out Raul's performance during his short stint at Arsenal. The little that I know have come from blogs and newspaper articles that you and I know can't be used as a yardstick of truth.
Naya:- I would rate Rauls time at a average 6/10. I think he definitely had a 'stand out' window with the signings of Tierney, Pepe and Martinelli. I can say that as an Arsenal fan I did not expect us to be so active in the transfer market and buy such players.
However, there were certain promises and statements he made that he failed to follow up on. This includes him saying that they wouldn't allow a player on the last year of their contract, to run it down and potentially go for free. We've seen with the Aubameyang contract, he allowed Aubameyang to go to his last year of his contract with us and wasn't getting sold.
And so overall, I would say he had an average time at Arsenal. Nothing too memorable but not little enough to say he had no impact
Charlie:- I feel like Raul was made a scapegoat by a large section of our fan base. This has been (in my opinion) because of larger Arsenal media accounts disagreeing with his methods of execution and fair enough.They were probably aware of his shadiness in greater detail than us fans that don't have any special connections, but realistically, I believe this bias from Arsenal podcasts/fans put Raul in line for unfair judgement. He gave us a great window last year and he managed to get Pepe to North London. Most big clubs would've taken him, don't let anyone tell you otherwise. If it took £12m extra to get him here for whatever reason, I'm all for that because I believe he will repay that and then some. I think our negotiations will be negatively affected by Raul's departure and that is why I believe he has been a positive influence at our club, sometimes you have to swim with the sharks to get the best food; I was happy for that to happen after years of being the good guys. Seems like many others weren't. 8/10.
Osman:- Raul came to Arsenal with huge reputation for his links with agents, signing big players and from his dealing since he arrived you could easily see that. He has done ok with Arsenal. Could have done better with more money to spend but overall I think I would give him a 6.5.
A1:- Raul Sanllehi's time at Arsenal seems to be mired by all sorts of shady business. There are heavy links to agents, most notably Kia Joorabchian, that cannot be ignored. However, in the transfer market, it has to be said that Raul oversaw a lot of good being done. Personally, I believe he did an excellent job in the transfer market facilitating Martinelli, Saliba, Pepe and Tierney's transfers. However, there were also a number of confusing signings: Luiz, Mari, Cedric and now Willian. Luiz's signing was clearly a last ditch one, as we lost Koscielny to Bordeaux in what appeared to be a last minute saga, so I am willing to forget about this one, despite obvious issues. I try to see the positive side of most transfers, but handing Pablo Mari and Cedric Soares long term contracts has left me scratching my head. We're yet to see how the Willian transfer works out, but I am cautiously optimistic, as always. Perhaps the largest, and most egregious error was bringing in Unai Emery. According to various reports, Raul appears to have backed Emery the whole way through his Arsenal tenure which was clearly a mistake. I would rate his tenure at a 6/10, as this summer window would have been what tipped the scales either way for me.
Q9) Thoughts on Mikel Arteta? Where does he need to improve?
Welbeast:- When you put Mikel Arteta, Arsene Wenger and Pep Guardiola in the same room you'll have two masters and an apprentice. Mike learned from the best there is to learn from in this industry. Where to improve? A number of improvements were needed at Arsenal football club when Arsene left and are still needed both off and on-field. So far we've witnessed a number of changes in Mikel's supporting cast with new faces coming in and the old guard being let go. I believe these changes were sanctioned by Arteta himself in his attempt to wake the sleeping giant that is Arsenal football club. On the playing front, having brought in Gabriel Magalhaes and William Saliba to address our defensive problems, I think the next area that Arteta needs to target is the midfield and if we can hold onto Ceballos, I think Thomas Partey from Atletico Madrid has every iota of qualities needed to strengthen our midfield.
Naya:- I think Mikel Arteta is a great coach. He came to Arsenal when we were going through a turbulent time and he has not only stabilised our on pitch performances, but has began to change and improve the mentality, culture and vision of the club. I think he has an incredibly high ceiling in terms of his managerial career, and the belief and motivation that he inspires in not only the players but the fans is very admirable.
He does have a few things he needs to improve on namely his in game management and substitutions. We've seen on some occasions, for example when we played Chelsea at home and Frank Lampard brought on Jorginho and changed the game. Arteta did not have a response for this tactical change and despite the controversial decisions in that game, Chelsea won because of that.
Another mention would be his substitutions, in certain games, whether we're ahead or behind, Arteta does tend to take a while to make substitutions sometimes holding out until the 78th minute for the first change. I think it is in his nature to not be reactive, however sometimes it's quite clear what we need to do to get a foothold in the game or fight our way back and he doesn't make the decision fast enough.
But aside from those two points, I've been really happy with the appointment of Mikel Arteta and the job he is doing so far. And I wish him all the success at Arsenal and beyond.
Charlie:- I backed Wenger till late, I backed Emery till late and I'll do the same for Arteta, it's just the way I am as a fan. However, things just feel different with Arteta, don't they? When he came in, I'd resigned to the thought that we wouldn't win the Europa League due to his inexperience in cups and even though I wasn't thinking about it, this applied to the FA Cup too, so finishing the season with the oldest trophy in world football really is a dream start to his career. On top of this, he really represents himself and the club well in interviews and on the pitch, impressing especially in his confidence, decision making and assertiveness, which are all vital traits to have in a world class manager. I also love how he seems to know exactly what he wants. To make that final jump to being world class he'll need to improve his game-management a bit. As impressive as the end of our season was, he really struggled to get past Aston Villa in the penultimate league game and this wasn't a new issue. New players will help, but he'd be naive to think this is the only change needed.
Osman:- So far so good. Mikel was brought in at a critical time and everything looks more organised and positive since. I really think he has surprised many of the players at the club with his way of coaching both off the pitch and on it. Next season we just need to maintain the tempo throughout the entire game, we played so many fantastic first halves since he joined but sat back and dropped off second half. Hopefully, with additions to the midfield department in the next weeks we will be ready to go.
A1:- Mikel Arteta appears to be everything that Emery wasn't. He seems to be able to rally our players and communicate with them much more clearly, which is crucial for our future and something that Emery lacked. Arteta is not just another random young coach for the sake of employing an ex-player, as he has experienced all manners of football – at La Masia, PSG, Rangers, Everton, Arsenal and Manchester City. I love his style and how he wants to stick with it, only making minor changes based on the opposition as opposed to changing the team every week. Perhaps all I've found issues with are his substitutes and the timing of them, but realistically our bench is not strong enough to warrant looking into this too deeply. I'm excited for what our club under Arteta could be if he gets the players he wants.
I would like to thank all the panelists for their time. If you like their views, please follow them on twitter.