A lot of things have happened in this past week. Arsenal signed Willian on a three year contract. It was interesting to hear Arteta talk highly of Willian and why we signed him – he is versatile, he's a winner and of course, in light of the financial conditions, it was a move that made sense.
The other big news was the sudden departure of Raul Sanllehi. Vinai Venkatesham 'will lead us going forward', according to the club statement. Mikel Arteta will take on more responsibility and alongside him, will be Edu.
Is letting Raul Sanllehi who was leading the transfers, go during the transfer period a good move ? What are the fans' views about the backroom structural change? Is Willian the player who will help us in the short and long run? What will be Martinelli's role in the future? Is Lacazette unfairly criticized ?
I have with me 5 Arsenal accounts who will give their opinions on the above questions and a lot more. Their twitter handles are linked to their names, so please go ahead and shout them out.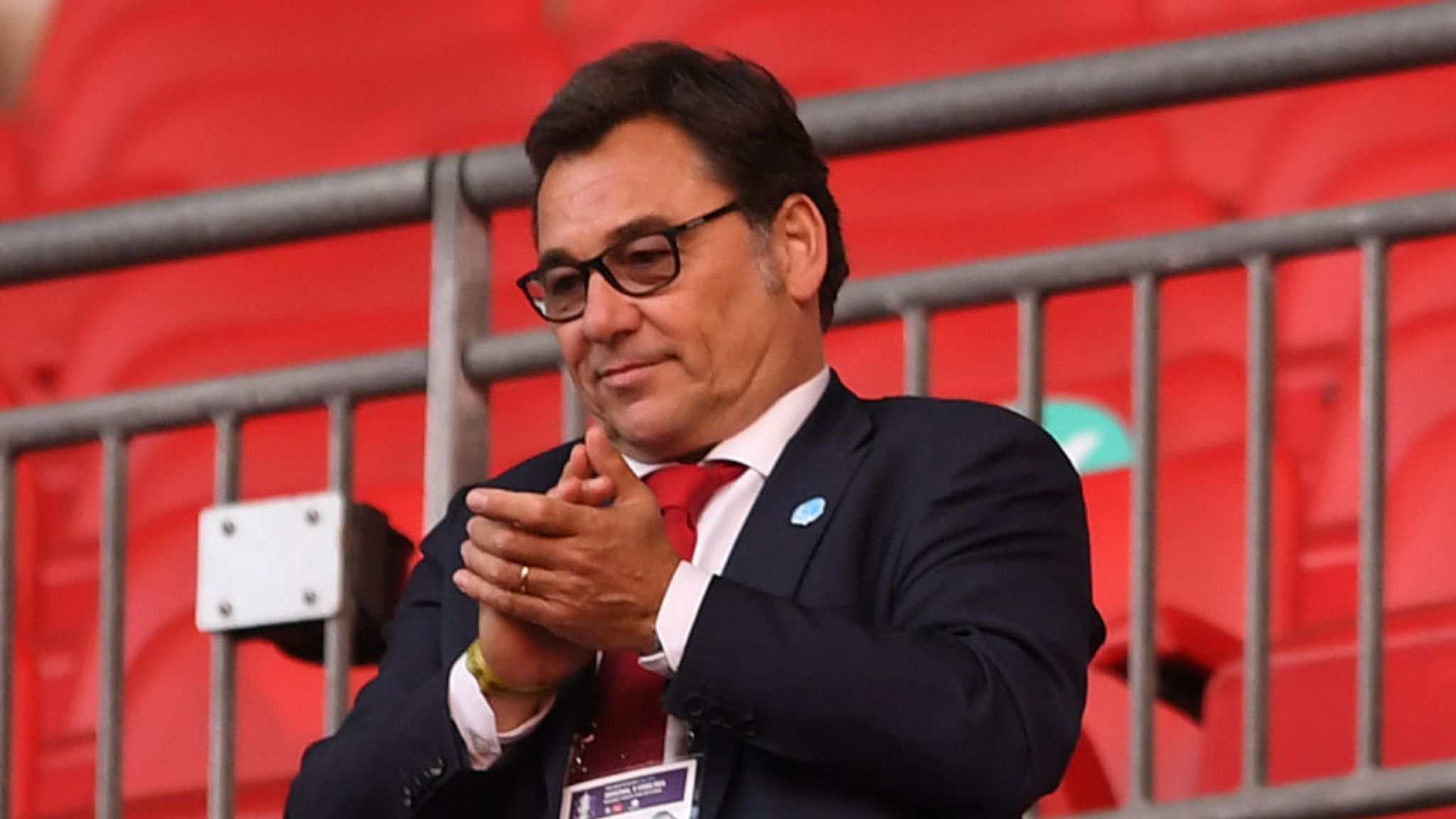 Q1) What are your thoughts on Raul leaving the club ? What memories will you have of his tenure ?
Harold:- This is a strange one for me, seemed like he left quite suddenly but to be honest it was always going to happen. Although it is unfair to blame him entirely for the decline of arsenal during his tenure he made some questionable decisions such as the Luiz transfer/Suarez loan, being so influential in the appointment of emery. Not sad hes gone but not thrilled either.
Mo Amali:- I was shocked when the news broke out, especially considering the timing- in the thick of the transfer window. While we may not know the full details that led to this, I am disappointed it has ended this way because when he arrived, I was looking forward to Arsenal benefiting from his huge network spread for many years to come. The memories I have of him are that for the first time in a long while, he brought back that belief to the fan-base that when Arsenal were linked with a player no matter how highly rated the player is, there was genuine belief that we stood a chance.
TFN:- I think Raul leaving is ultimately a good thing. From what I've seen, Tim Lewis was brought in to analyse our dealings and it seems like he didn't like what he found. Being in bed with big agents is generally bad news, so hopefully we can see some money saved in future dealings and Arteta take more control and bring who he wants rather than 'recommendations' from non-football perspectives.
RN:- I'll always be thankful for what Raul has done for the club in terms of recruitment, regardless of the methods he used. Pepe, Saliba, Tierney and co are all players that perfectly suit the club and will form the base of our rebuild under Mikel. However, I do think the club's decision to part ways with him was the right one. If the owners are investing, they must have full faith in those who run the club. Goodbye and thanks for everything, Raul
AO:- I don't mind that Raul has left, I'm not against any change, regardless of who it is. If these are the changes the club has to make to get us back to the top then I'm all for it. What I will say is that last summer Raul brought us Saliba, Pepe, Tierney, Martinelli a fantastic group of young players with huge potential, I believe these are the type of young players who could help us to win a league title in the future so I'll always be grateful to Raul for that. People around the club including a lot of fans weren't in favour of his heavy agent led recruitment approach and changes had to be made. Also, the amount of money being spent over the last few years on players of a certain agent didn't sit right with me, Cedric, Mari, Luiz and Willian are signings that don't make sense and won't help us bridge the gap to the top teams. It seems like we had to many cooks in the kitchen and now Arteta has more control over transfers I think it's put the feel good factor back into the fans as most of us trust him.
Q2) What is your opinion on the structural change done at the boardroom level by Arsenal ?
Harold:- Not been a fan of how Arsenal has been run for some time now and haven't been particularly optimistic of so much change happening quickly. However, I am for sure happy that Arteta will get more control as he seems like he needs greater control to properly implement his philosophy on the squad. I just hope these changes mean we will properly back Arteta and give him the chance he needs to take us back to the promised land.
Mo Amali:- The less said about this the better. We have had too many of these changes since Arsenal decided to decentralize powers at the club. I do not necessarily see it as a bad thing, but rather part of the process. We would get it right eventually, but this is not the time to say whether what has been done now would guarantee anything. I would rather give them the next year or two to see if the new structure can hold up and crystallize.
TFN:- What's great is that they're all Arsenal men. Vinai Venkatesham has been here since 2010 and seems respected on the business front – and I think most of the targeting will be done by Arteta and Edu will be responsible for acquisition. I've liked the targets since the transition has been made, if we can bag them is another story! Hopefully they can strike up a Wenger – Dein relationship.
RN:- The new structure seems to be similar to the days of Wenger/Dein. I have full faith in Edu and Arteta to take this club forward by recruiting players who fit the coach's vision. Based on everything ive heard about Vinai Venkatesham , I'm confident he will do a good job on the business side of things. I believe some fans have written him off already, but that's nothing but closet racism. In my opinion such fans do not deserve Arsenal football club. All in all, I'm looking forward to seeing what this new structure is capable of.
AO:- From the outside looking in, KSE restructuring our debt, moving Josh into a senior role and hiring Tim Lewis make it look like they are slowly trying to become more hands on. Kroenke is money fixated and wants to know every penny is being maximized and spent correctly, maybe Kroenke thought he couldn't completely trust Raul and that's why the plug was pulled. For the last year fans have been questioning who's doing what and who's in charge. Now Raul is gone it looks like we are being reorganized and people will have clearer roles. By all accounts Vinai Venkatesham is trustworthy and respected in the club, I think Kroenke completely trusts Vinai Venkatesham to help Edu and Arteta. I see no problem with streamlining the business and giving more control to Edu and Arteta on the footballing side as they are footballing men and they will be balancing and building the squad together.
Q3) Arsenal have this past week signed Willian. What are your opinions on him? Will he help in the short and the long run ?
Harold:- I am not very happy with his signing. Chelsea fans celebrating his depature says a lot about him. Willian offers us nothing we don't have, and will hinder the development of Martinelli/Saka/Nelson etc. Hope he does well though and eventually proves me wrong.
Mo Amali:- Terrific signing. The club hierarchy deserves huge credit for pulling it off. Willian ticks all the boxes. He comes with bags of experience, an intimate knowledge of the league, versatility, and a winning mentality added to his fantastic footballing abilities. He is an excellent addition in the short term because of all the aforementioned qualities, and in the long term because apart from not blocking the developmental pathways of our young guns, he would help with their nurture.
TFN:- I'm actually happy with the signing! People claim not to want older players, but he's similar to Auba in that he's fit as a fiddle with good injury history. He's been in the PL for 7 years and won all there is to be won. He comes in as our most creative player instantly and having strength in depth is paramount to our Europa challenge too. I welcome all the dribblers and creativity possible – Arsenal have lost that post Wenger. It'll take massive pressure off Pépé, who will thrive with a dual threat on either side.
RN:- A decent signing, especially given that he was free and has signed on (comparatively) low wages. Going by statistics, he is already one of the best creators in the squad and brings loads of experience, something Arteta has wanted to introduce to the squad for a while now. I look forward to seeing how Arteta plans on utilising him.
AO:- Can he improve us? Yes..
But so can a lot of players, doesn't mean we should sign most of them. Personally I didn't want us to sign him. He's at a stage in his career where he doesn't really have much to play for and our track record for stop gap signings is terrible and costly. Let's hope Arteta can get the best out of him next season.
Q4) What are your expectations from Arsenal for the coming window – do you expect a lot of business to be done?
Harold:- To be honest, sadly I don't expect us to spend massive this window, but I feel we might sign Gabriel or Partey depending on if we can have any significant departures. Would absolutely love an Aubameyang contract and a Partey signing from the window and anything else is a bonus for me.
Mo Amali:- I expect a very busy and targeted window both on the incomings and outgoings. The Quality of the names that have being linked so far are encouraging. I am confident we would get between three to four players in, and that is sufficient to get us back in within the top 4.
TFN:- I think the same way we've seen a boardroom shakeup, we will see a big personnel change. I think with the transfer listing of even new young blood in Guendouzi, and more experienced heads like Hector and Lacazette, it shows they're is a real intention to make this Arteta's team. I'd expect at least 5 exits and 4 signings. I feel a defender, attacking midfielder, defensive midfielder and forward is likely incomings.
RN:- I believe Willian is only the start. We'll definitely looks to improve our options in midfield and defence. Can see us signing 3-4 more players who would help us secure a top 4 finish / EL trophy. Would love to see Gabriel, Aouar/Szoboszlai and Partey join the club, as well as a big name to replace Lacazette who looks to be off.
AO:- I do expect a lot of business to be done. There are too many average players in the squad that don't fit to start for a big team like ours. I'm quietly confident we will sell upto 5 players this window or at least involve them in swap deals, for players who suit us better. With "relaxed" FFP this window, I can see the club try and address our weakest points, fix the spine of this team and make a genuine attempt to try and bridge the gap with the top teams.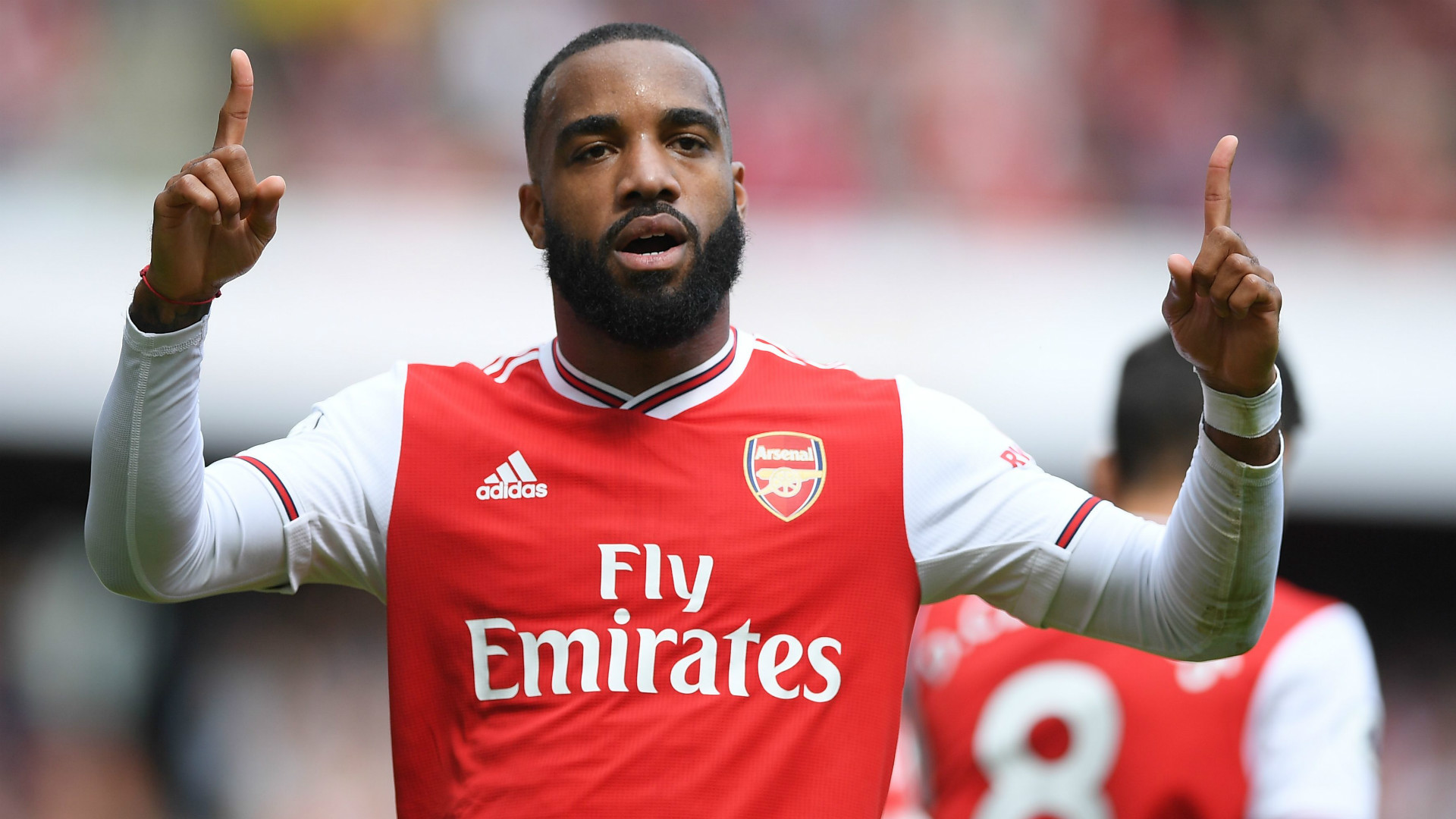 Q5) Lacazette:- A player who is unfairly criticized?
Harold:- Absolutely love Lacazette. He fights hard and is a truly clinical finisher. However, I think we need to sell him for a good amount, let Aubameyang play as CF and give our youngsters such as Nketiah a chance to shine going forward.
Mo Amali:- He may not have consistently lit up the torch-paper since his big money move, but he does not get the praise he deserves. People have so quickly forgotten that he was our player of the season as recently as 2018/19. He started last season with fitness/injury issues and never really quite got into his full stride afterwards, but he never stopped fighting or trying each time he played. The old saying "Form is temporary, class is permanent" applies here.
TFN:- I've been one of Lacazette's big critics so I can definitely acknowledge some of its been over the top. Truth is that he's a quality forward but lacks the physical attributes to make a big impact on the PL (Pace, Presence, Stamina) – in a different system or league he will be back to his best, but I hope we do cash in and bring in Edouard, for example.
RN:- I think he does deserve criticism, but some of the criticism he's received has gone overboard. While scoring goals is the most important job for a striker, Lacazette offers a lot more than that to the team with his ability to drop deep and contribute to the build up. His positioning also helps Auba and Pepe play further forward. But despite this, my opinion is that we should sell/swap him this summer. Would love to see a player similar to Dybala in his place or starting as a CF for us.
AO:- I think he is fairly criticised. I followed his career closely at Lyon and he is a shadow of the player he was there. When you include his transfer fee and wages, to this day he's cost us over £75 million. For that sort of investment you are expecting his level of return to be around Aubameyang's output and influence but he's nowhere near him. I personally think we should move him on this summer before his value deteriorates even more. Personally I think the fans are right to criticise him with the amount of second chances he's had and with the huge investment we've put into him. Maybe I'm being harsh but he flatters to deceive.
Q6) Where do you see Gabriel Martinelli in the long term – Forward or center forward?
Harold:- Love Gabi. I think he's a real gem. Seems like he would flourish in either roles but would prefer him on the wings cutting inside, beating his man and crossing the ball in. Hope he recovers from his injury quickly and gets to play a crucial role for us next season.
Mo Amali:- He can do a job in any of the positions up top, but I see him as a wide player (left). I see more of an Mbappe in him than I see an Aguero or Suarez.
TFN:- All depends on how Arteta shapes the team going forward. For me, he is a striker. His passing leaves a lot to be desired, but he can press for days, so he could be used in a similar role to Auba as an inside forward, making runs in behind too.
RN:- Centre Forward. 100%. He has all the qualities to be one of the best in the world in his position – Pace, Finishing, Heading, Positioning, and a world class mentality. A lot of rival fans seem to have written him off due to his injury. They're in for a big surprise when he returns.
AO:- I see him as striker, he has all the attributes to become a potent striker. His performance vs Standard Liege highlights this…
2 goals
1 assist
18 passes
78% pass accuracy
7 shots
5 key passes
3 big chances created
2 dribbles won
3 tackles won
In the coming season I think he should be starting our Cup and Europa League games as a striker, he should be used as a bench player in the League. Let's hope the injury doesn't affect him too much.
Q7) Make your own 5 a side team(Past players will do)
Harold:- David Seaman, Hector Bellerin, Patrick Vieira, Dennis Bergkamp, Thierry Henry
Mo Amali:- Jens Lehmann, David Luiz, Patrick Vieira, Alex Hleb,
TFN:- Laurent Koscielny, Patrick Vieira, Santi Cazorla, Samir Nasri and Thierry Henry. Good luck touching the ball before it's 8-0.
RN:- This is going to sound very cliché, but overall I'd choose Seaman, Adams, Vieira, Bergkamp, Henry.
If I had to choose 5 from recent years, my team would be Leno, Koscielny, Cazorla, Ozil, Alexis, Aubameyang
AO:- David Seaman, Ashley Cole, Patrick Vieira, Dennis Bergkamp, Thierry Henry
Q8) An Arsenal player who you fell in love with.
Harold:- The answer would be Thierry Henry. His elegance was unmatched. He was the best player I hav seen play for Arsenal. In the past decade would say I really like Aaron Ramsey.
Mo Amali:- Alexander Hleb- Francis Coquelin- Mikel Arteta in that order.
TFN:- I fell in love first with Pirès, then after his replacement: Rosicky. That sums up my love of the game: creativity, flair and relentless desire.
RN:- Fabregas. Was such an elegant player and truly world class. Just wish he didnt leave the way he did, I truly believe he could have gone down in history books as one of our greatest players if he stayed. Still pains me to remember how i felt when i first found out that he was leaving.
AO:- Nasri. Just the way he played and used to glide across the pitch made him fall in love with him. It was amazing to watch him live. He made football look so easy. Such a talented footballer. Its a shame he left us but I can understand he wanted to win trophies at the time and he left us for City and won the Premier League twice.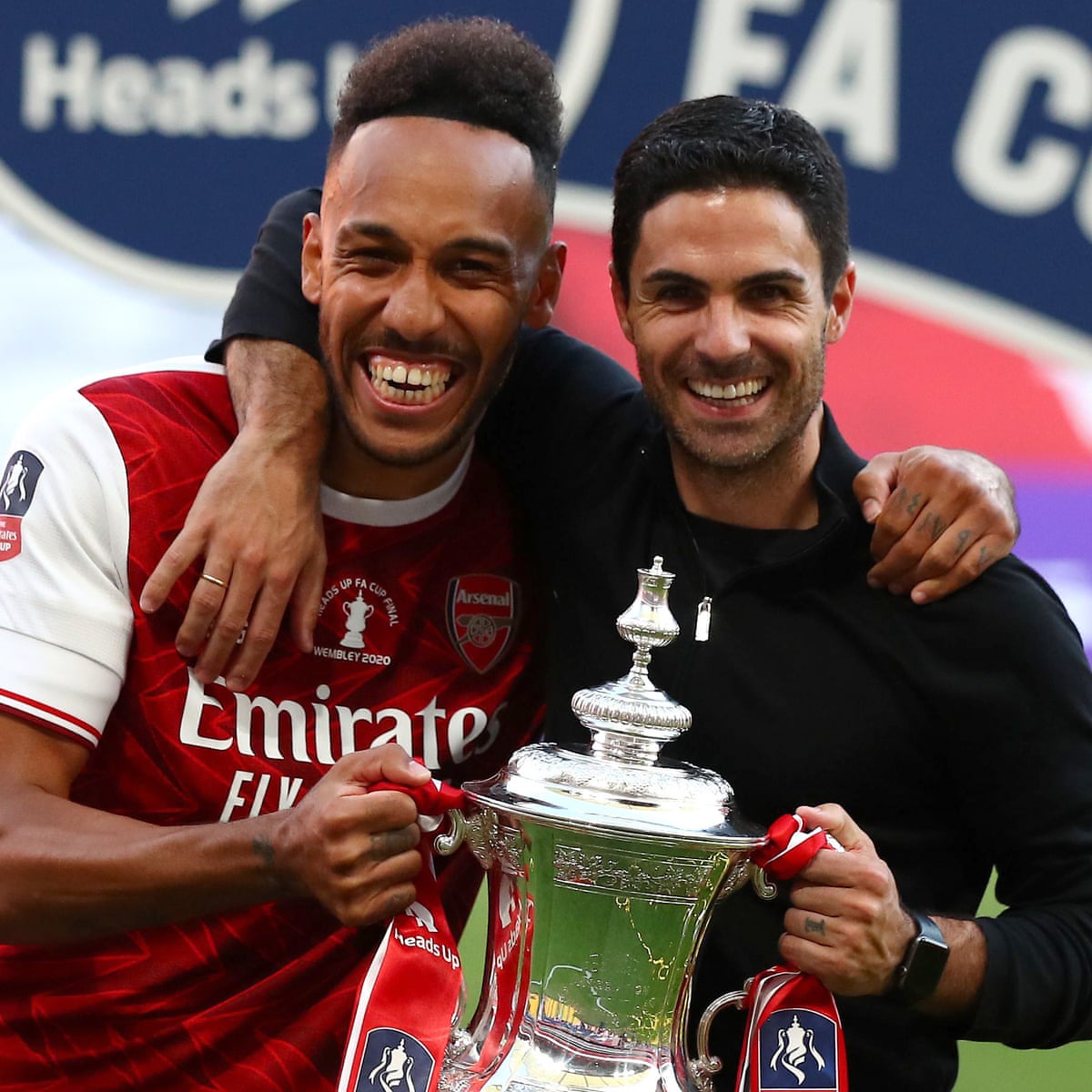 Q9) Thoughts on Arteta. Where does he need to improve?
Harold:- Arteta seems like he could be the guy to return us to the promise land if he gets the right backing from the board and the control he's been promised under the new changes. Think he could improve with his in game management(subs and changes, etc) but that comes with time, so I am hopeful overall.
Mo Amali:- He is the best decision the Arsenal hierarchy have made in the past decade. He is a brilliant man-manager and has a terrific technical head on his shoulders. On areas of improvement, he may need to be more proactive with his substitutions, but he may also have been hamstrung by a lack of depth in quality. We may see a better output when he gets all his players of choice in this summer
TFN:- First off, I don't think we could've found a better coach for our current situation. He's reshaping the culture of the side, making the primary focus effort and discipline. We can't be looked at as spineless anymore and he knows that – I'm loving the idea of non-negotiables and ruthlessness in regards to squad trimming. Where he can improve can be his in-game management (as expected of a new coach): I think he sometimes plays very safe with substitutions and tries to see out games, this can have an adverse affect because we don't really have the players for it. His touchline coaching has been impeccable though, I think an interesting thing to watch will be how we could drop without the drinks break – he has made fantastic use of those.
RN:- For someone in his first managerial position, he's done a fantastic job. Sometimes his in game management is a bit questionable, but he'll improve upon that as he gains more experience. Very excited to see what he does next season, when he has more players that suit his philosophy. The club should do everything they can to back him.
AO:- I love him. He has done a fantastic job thus far. It's hard to tell a manager who won a trophy in his first 19 games of management on how to improve but if I had to I would say game management after we score first, picking players that actually perform on the pitch and not solely picking players on what they do in training (a lot of our players obviously don't translate their good performances in training into competitive games). As a unit we REALLY need to improve on our talking and defending set pieces. we aren't good at defending them nor are we good at taking advantage of set pieces, won by us in goal scoring positions.
I would like to say thanks to all the panelists for their time and all the readers for reading this blog. Do let us know your views in the comments. Have a great week ahead.