With Arsenal winning the Fa Cup, we've secured qualification to Europe which allows us to be more expansive in the current window which remains open until October 6th. It's fair to say Arsenal have got a lot of work to do during this period, and while I don't expect much to happen this early and quickly, plenty of rumours are going around. Martinez in a recent interview with an Argentinian radio station claimed that he is keen to start as our first choice over Leno. Willian appears to be close to Arsenal and only looks a matter of time before the signing is officially announced.
Keeping all this in mind, I have with me 5 Arsenal accounts who will talk about their views on who to keep between Leno and Martinez, what do they think about Willian, Lille CB Gabriel who has been linked with a move to Arsenal, should we keep Torreira next season or sell and reinvest, Arteta and a lot more.
The accounts' twitter handles are linked to the name so please feel free to shout them out.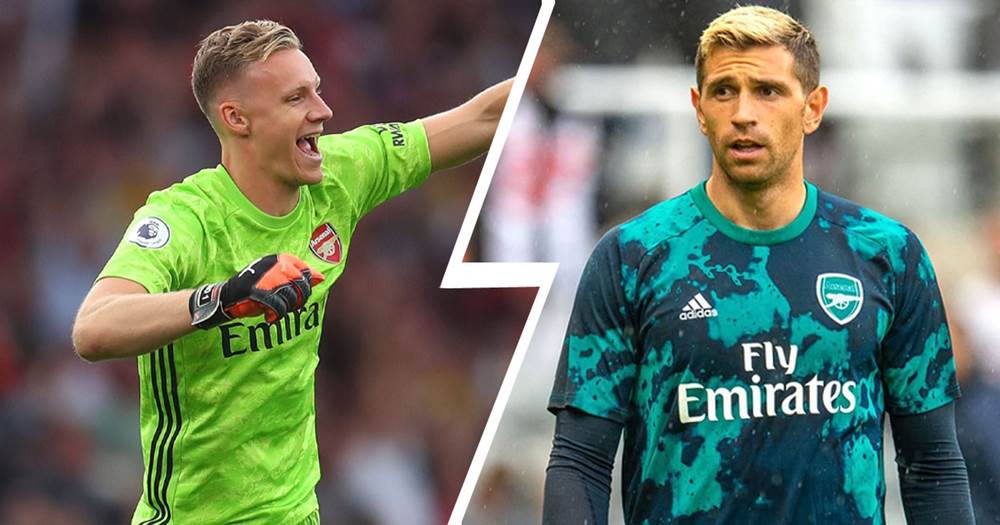 Q1) Leno and Martinez both have been excellent for us this season. If given a choice who would you keep/sell and what is the price range you are looking at?
Walter:- Ideally, I wouldn't want to judge Martinez over a season but based on his performance since the restart Leno has his work cut out getting back into the team. If Martinez can consistently perform week in week out like he has, he should be the number 1. So, I would sell Leno for a good fee (50 mil plus) abroad.
FK:- Both have been tremendous. I'm curious to know why Martinez didn't get his chance sooner, and I'm left wondering if he's always been this good or if this is a purple patch. I think Leno is the better shot stopper, just, but I think Martinez is more commanding of his area, more aggressive in coming to claim crosses and he makes me feel safe. Subject to a ridiculous offer, say, £75m+, I'd like to see us keep both, for at least one more season until a #1 is unequivocal.
Emad:- I like the idea of both of ​​them staying with us and the competition between them for the starting position, next season . But I would choose Leno staying and Martinez leaving, if we have to sell one. It is possible that we get a good amount from the sale and we can reinvest in other areas.
Met:- This is a difficult question for me, both keepers have been fantastic this season and we are lucky to have them both, especially after the years of poor keepers we had. I am leaning towards keeping Martinez and selling Leno. It is incredibly harsh on Leno, but Martinez has this commanding presence that I have been impressed with. He fills me with confidence no matter what he does. That isn't a slight on Leno though. I would look to make near enough our money back for Leno. So about 40m if we had to sell, which could be used in other areas of the squad.
Sahar:- For now I would keep both for sure as they've both proved how good they are. Martinez has stepped up and not once have we missed Leno. However out of the two, I'd sell Martinez because he deserves to be playing first team football constantly. Leno has been playing amazingly well for us for the past 2 years. That's the only thing that edges it for me. We aren't sure if Martinez would be able to pluck out amazing performances consistently for a whole season. If we were to sell Martinez he should be sold but only for a good fee.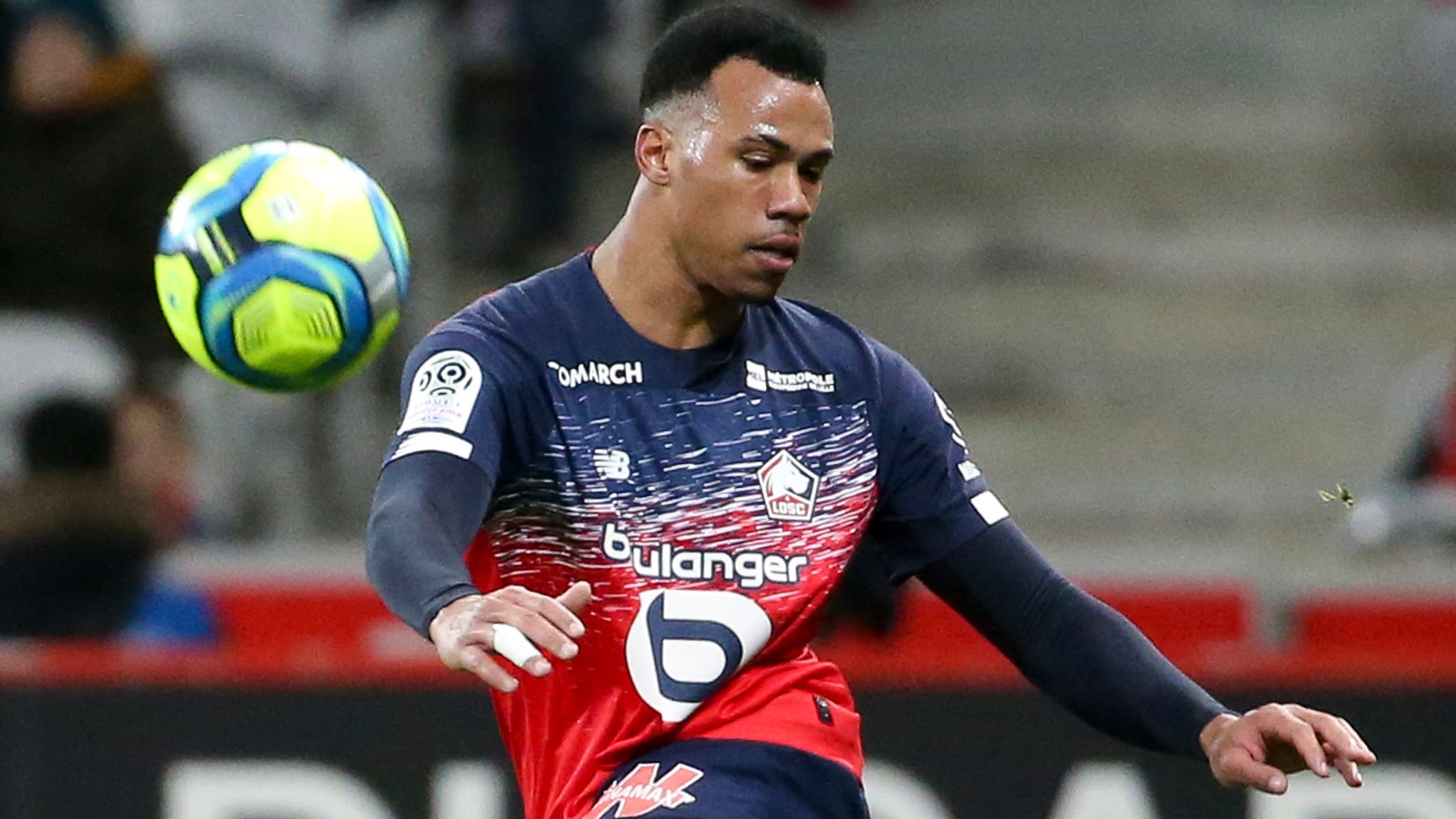 Q2) Gabriel Magalhaes is linked to Arsenal. Happy with the signing if it finalizes ? What do you like about him?
Walter:- A tall, strong, powerful defender with ball playing abilities will always get my attention. That's the key for me. It feels like if we do get him, we are solidifying a stronger spine to Arsenal, something that we have lacked over the years. Would love to see him shoulder barge the top premier league strikers.
FK:- I'm no French football aficionado but I follow some excellent French accounts and they all praise him. Tim Vickery has also spoken of his physicality and ability to play ball. I'm really excited by the prospect of signing him, and using him alongside Saliba. I think we need new CBs.
Emad:- There are a lot of things which I like about Gabriel. He is physically strong, excellent in the air, his passes are good and he has a wicked left foot. So yes I will be extremely happy if we can bring him in.
Met:- Gabriel Magalhaes would be a great signing, firstly I like his age profile. He is 22 years old so if we buy him, he should be in the squad for a long time. I also like how aerially dominant he is. He wins 3.41 Aerial duals a game which is pretty impressive. It shows he will be up for a fight in our defence. He also has Champions League experience from this year as well, which will be valuable for a squad needing some quality. He would improve our defence and with Saliba coming in too. That is pretty exciting.
Sahar:- I think he will be a really good signing for us. We need a new centre back in the team and from watching him recently, I like that he's very composed on the ball and can get rid of the threat even under pressure, whether it be playing out from the back or picking out a good long ball. He's also quite good in the air which is something we need when defending set pieces.
Q3) The first player you remember playing in an Arsenal shirt ? What is the thing which makes him so special?
Walter:- Patrick Viera. I don't remember too much (going back some time) but I do remember wow, who is this guy – took our Midfield play to another level. He had the pace with those long legs, strength and was a baller too.
FK:- Growing up, I used to love Paul Merson. Always wanted to play like him at school. He had such good close control and he was so creative. Unplayable at moments. He was the first.
Emad:- Thierry Henry definitely. A smart and professional player. He always knew when to make runs, when to keep the ball, when to pass and when to shoot and so on. He was a leader in the dressing room. Off the field he loves Arsenal. He is a legend for me.
Met:- Thierry Henry. I was about 8 years old during his peak and he was incredible. I just remember him being able to do everything. He was the complete footballer. He could dribble past players, hold the ball up, score incredible goals and also assist very well. He is the greatest I have ever seen wear an Arsenal shirt and I am lucky to have grown up in his era.
Sahar:- Thierry Henry. One of the best players to ever wear an arsenal shirt. His ability and skill, which im sure everyone is familiar with, was just out of this world. His love for the club, passion, desire, all just make him that more lovable and special for me.
Q4) Torreira. Keep or sell?
Walter:- Sell. Re-invest elsewhere. I don't see him in a 4-3-3 or a 3-4-3 (variant).
FK:- Depends. If we need the money to reinforce our midfield options by adding someone far superior like Partey, then I'd be for it. My preference would be to keep him because I like what he has to offer; he's a natural ball-winner, good positional discipline and he has a great energy. His career here has been a bit stop-start which is a shame, but there are better players out there. I do think he'd warrant a place in the squad, though.
Emad:- I would like to keep him here next season. He has some qualities that no one else in the team has right now. In some games, you need a player who fights in the middle and is a ball winner and a defensive minded player. I think he has value in this team.
Met:- I really want Torreira to work, I was really excited by the signing. But it does seem it might be a good thing to sell. He is still a good player, but I think our system doesn't require a destroyer anymore. He is fantastic at pressing and tackling players. But maybe not as good at progressing the ball forward. If we keep Ceballos and bring in another midfielder, then I think Torreira should be sold.
Sahar:- I think we should keep him. Personally the only time I would sell torreira is if he would help funds for partey however if he can rediscover his form then he's a good option for us.
Q5) Make your all-time Arsenal five-a-side team.
Walter:- Lehmann, Campbell, Ozil (when he first joined/prime), Vieira, Henry
FK:- Gosh, so difficult (I'm in my 30s so I've seen some great players). After much deliberation, I'd have to go Seaman, Campbell, Vieira, Pires, Henry.
Emad:- Seaman, Adams, Vieira, Bergkamp and Henry.
Met:- Seaman, Vieira, Santi, Bergkamp and Henry.
Sahar:- Seaman, Adams, Henry, Bergkamp, Wright.
Q6) A player from the invincibles era who would start in this team according to you?
Walter:- Campbell. One of the best CB's to ever play and a leader in the team. He is what we lack at the back.
FK:- I ask this Q to my match-going buddy, Walid every week and the answer is almost always a resounding 'Patrick Vieira.' I don't think we've replaced him. I don't think you can. Generational talent. He was a monster of a player. I suspect some of those reading will never have seen him live but I was so privileged. He had a rugged elegance about him, so much grace, so much fire, just incredible and he was a proper leader. He hated United, he hated Chelsea, he hated the scum. I miss him so much.
Emad:- Patrick Vieira. We really need a player like him now.
Met:- The current Arsenal team need some creativity, so bringing in Dennis Bergkamp would transform the team as he did back in the day. With a solid base behind him, he would be able to dictate and give that front 3 more chances than they have got this past season.
Sahar:- Keown – great defender and a true leader, something we need in our defence.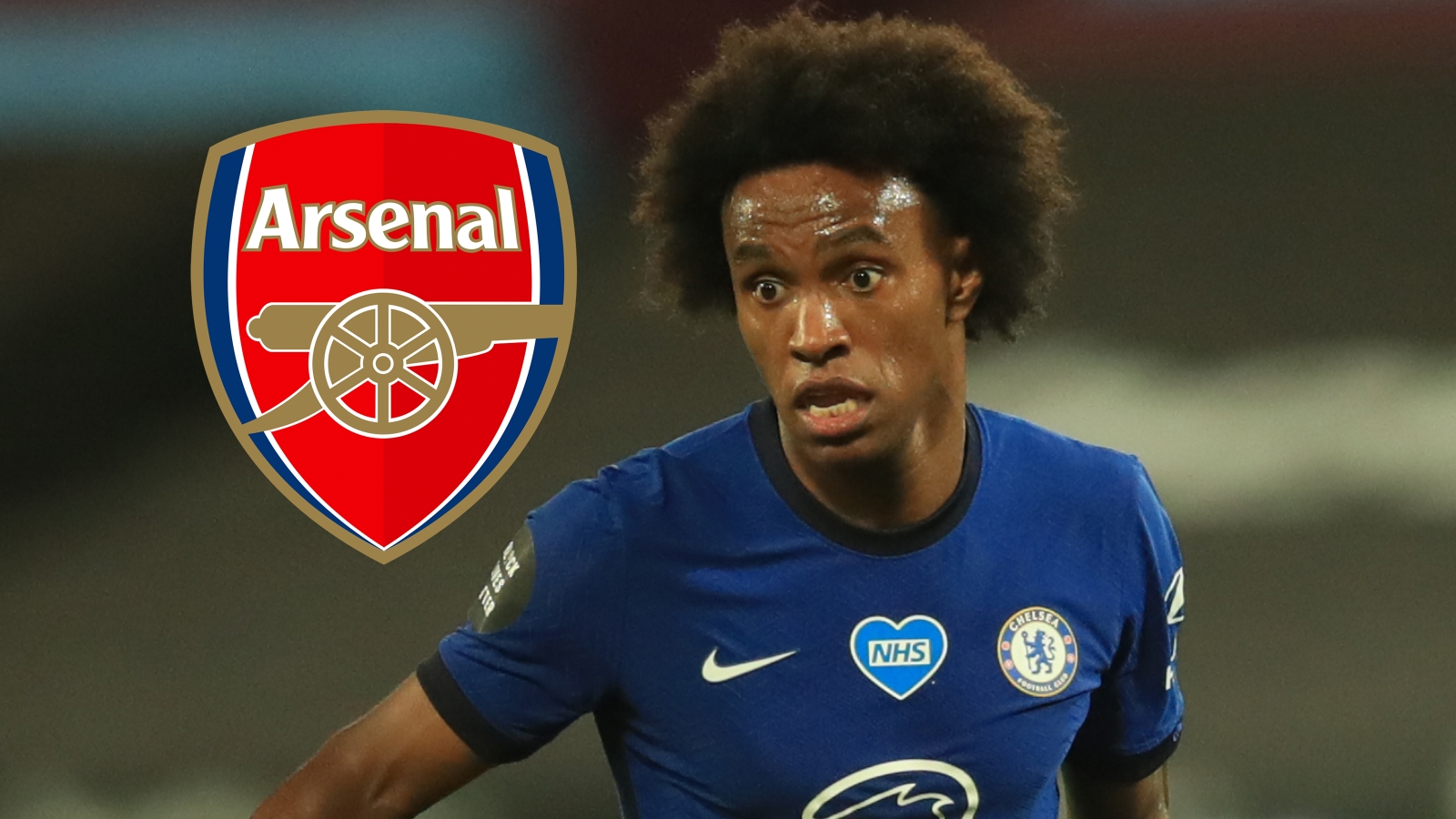 Q7) Willian to Arsenal is close. What are your thoughts regarding this transfer?
Walter:- Yes. A serial winner and still a quality player, coming in on a free to mentor youngsters. He is one of those players who does extremely well in big games. We can't keep using saka et al every match every week.
FK:- Contrary to what seems like popular opinion, I'm rather excited. First and foremost, he is a good player, in tremendous shape. He's settled, established and he's won the lot. For a free signing on c.£120k/week, I think we could have done much, much worse. He's quick, he has end product and so I'm really excited to see him under Arteta. People underestimate his work off the ball, which is why I think Arteta might use him in a number of positions, not only LWF or RWF, but also centrally at #10, or even one of two #8s, ahead of a #6.
Emad:- He is a player who has the experience to help youngsters, is hardly injured and a player who does extremely well in big games, a quality which a lot of our players don't possess. I think he will be an excellent addition to the team.
Met:- I try and be positive about most transfers, but this transfer worries me. That isn't to say Willian is a bad player. He isn't and he is creative, which is what we need. He can also play on both wings which will be useful for our squad. I just worry about his age. At the time of writing he is 31, but will turn 32 on August 9th. On a 3 year deal, we are basically paying for a player who will age out at Arsenal and that worries me. I obviously will back him when he joins and hope he is a success. But I can't say I am excited about this transfer.
Sahar:- Willian is good, however he is a bit inconsistent. I think considering the fact that he'll join on a free and his wages aren't too high, he could be a good addition to the squad.
Q8) If you could choose one Arsenal player to never get injured, who would it be?
Walter:- Aubameyang. We are a mid-tier team without him. I would be wrapping that guy in bubble wrap with a hot water bottle after every training session.
FK:- From the current batch, it has to be Aubameyang. He is elite.
Emad:- Xhaka for me. We have all seen his influence on the team since Arteta came. You can feel his absense when he is out, there is no balance in the team.
Met:- We have had many players who would of turned out great if they hadn't got injured. Diaby, Wilshere and Eduardo just to name a few. I think Cazorla is the one I would pick. He had a pretty decent career at Arsenal, but when he got injured in the 2015/16 season, I think it realistically ended our title hopes. If he stays fit I think we win a title or two. So he would be my pick. From the current batch, it would be Aubameyang.
Sahar:- Aubameyang for sure.
Q9) Thoughts on Arteta. Where does he need to improve?
Walter:- I always wanted this guy. I think he has been brilliant. Getting the FA cup was an over-achievement. Arsenal needed a new start, a fresh drawing canvas and with that a new upcoming manager to paint a new era. I feel he will paint a masterpiece over the coming years, assuming the board back him. Where does he need to improve? I don't know, nobody is perfect but he has made a great start.
FK:- I've fallen for Arteta. I'm in. All in. I love that he's an ex-player, and a trophy winning one at that. He is direct and clear with his instructions. Mikel talked about Arsenal being the biggest club in the world in his very first interview as Coach and I love that. You can't ignore what the game's greats think of him, and that's enough for me. I am delighted that he's won us the FA Cup too, the belief this will install in the squad and future signings is huge. He reminds me a lot of Wenger (I'm not crying, I promise), and he has an aura about him. Too early to say anything about where he needs to improve. I love him, and I'm backing him all the way.
Emad:- He has improved our overall gameplay and made the team look better than they actually are. He needs to make the midfield better, needs to buy players if the current batch isn't showing improvements.
Met:- I love Arteta. He has been great for us, he came into a club that was in a mess. That was heading for lower mid table and done really well to bring us up higher. We have had some losses, but most of all he has made us believe again. The results against Man City in the FA Cup Semi Final and Chelsea in the FA Cup final were so encouraging and brilliant. This is with a squad that struggled so much under Emery, with players who were close to leaving like Mustafi and Xhaka. He has brought us together and connected the fans again behind him. The only improvement I have is with his substitutions. I don't have an issue with it as much as other people, but sometimes they are a bit odd. I think he sometimes needs to just go all out when going for a game. Like for like changes don't help in this area, so sometimes he needs to be risky. But he has only been a manager for 6 months. So that will improve with experience.
Sahar:- Absolutely love Arteta. Can already see what he's trying to bring into the squad and how he's planning to take us forward. With the current squad he has, he's done so well to get results against big teams when it mattered and we can see that he has a clear game plan. With the right additions to the team he can take us forward.
At the moment it's very difficult to really pinpoint exactly where he needs to improve because he hasn't been given all the players he wants and with the whole corona situation affecting the season etc, personally I believe he's done incredibly well. I think during the new season it'll be more clear for us what exactly he needs to improve.
I would like to thanks all the accounts who have given their time and opinions and thank the readers for spending their valuable time in reading this. Take care stay safe.