With the Premier League's start just a few days away as per the latest reports, I have with me 5 rival accounts who will discuss about who they think is the most important midfielder at Arsenal currently, thoughts on Lacazette so far, a player they would prefer from the Invincibles team to start for their team , academy players and a lot more. People's Twitter handles are linked to their names where they've given their justifications, so feel free to shout at them directly.
Q1) What is the one thing which a rival club is doing which you aren't and would like to see being implemented at your club?
Samba Role: I don't have too many complains with regard to Liverpool right now, but I've always admired how Leicester City are managed as a club. They've unearthed gems line N'Golo Kante, Riyad Mahrez, Jamie Vardy, James Maddison and plenty more over the years and refrained from spending over the odds for a player. They seem like such a well run club and deserve all the success that they've experienced in recent years. That said, I'd like for Liverpool to follow suit. Takumi Minamino's signing was a step in the right direction.
Ryan: I love the way Liverpool have implemented heavy use of analytics and the way they operate in the market, especially given that their owners are not investing heavily into the side. Everything seems to have a good structure there right now that many clubs could aim to copy.
Jack: Liverpool. The hardest thing as a Spurs fan is watching us let a player go without replacing him. In January 2019 we let Moussa Dembele go and didn't replace him and I firmly believe if he had stayed, he would have been the difference in the champions league final. And then in summer last year we let Fernando Llorente leave for free when we still desperately needed a backup striker. As much as everyone would love their team to be like City and throw money at the best players, obviously every club can't but what they have done is always identified the weakest area of their team and gone and got a sufficient replacement. Thats what i'd like to see at Spurs. We bring in players if the deal is right for the club, not necessarily if the player is right for the team and this is something Liverpool do extremely well and we need to foolow a similar model in the upcoming windows.
Nischal: Our defence has been our weakest point this season, and I really admire how Liverpool have built and developed their backline over the last few years. Of course we're at a different level to them, but I'd love to see more work and investment on our defence in the near-future.
Gowtham: Manchester united and their integration of youth into the first team. City have developed a culture of not trusting youth players when it comes to promoting them to first team squad and keeping in mind Pep's reputation of promoting players from the academy at Barcelona, the expectations were that he would do something similar at city so on that front he has been disappointing. Sancho sale should make the club rethink its transfer strategy in the coming years.
Q2) Who do you think is your team's best youngster/Talent? Why do you think so ?
Samba Role: Curtis Jones. He has shown glimpses of his quality in the domestic cups this season and seems to have developed tremendously in the last 12 months. He could take Lallana's spot in the first team next season. Harvey Elliot seems like a top talent too, but he's just 17 and has the likes of Salah, Mane, Shaqiri, Origi etc ahead of him.
Ryan: United have in the past have reaped benefits of having a good youth system and I see Mason Greenwood being the latest youth who might turn into a superstar in the future. He's been massively touted for years now, but still seems to be very grounded. The combination of his skill, work ethic, and mentality seems almost a lock for him to become a very good player.
Jack: Personally, I am really excited about a lot of young players who are at Spurs. We have Alli and Lo Celso who are still only 24, Ndombele who is only 23 and even Steven Bergwijn who is 22, these are all players who I believe are going to be key, but, one player for me has me excited as he is coming through in a position we are desperate for fresh blood, Japhet Tanganga. After Mourinho threw him in against Liverpool for his debut I was impressed. He has played all across the back 4 since making his debut and has all the attributes you want for a defender. He can run with the ball, pass, processes great pace and doesn't seem at all phased by who he is coming up against and I believe he has the potential to be a big player for us, even as early as next season with Vertonghen and Alderweireld both past their best years.
Nischal: There are so many choices, but I'll go for Mason Mount. His importance in the team is evident, and he's been brilliant with his dribbling and movement off the ball this season. He's the one with the most potential for me, though you can't ignore the likes of Callum Hudson-Odoi, Tammy Abraham and Reece James.
Gowtham: Eric Garcia. He hasn't put a foot wrong in whatever limited oppurtunities that he has been given so far, also has shown clear leadership qualities at the back tempting city fans to think of him as a perfect long term replacement for Kompany in the long run and with Stones and Otamendi likely to leave after the season it is my hope that pep will give him more gametime to solidify his spot in the first team.
Q3) Who do you think is Arsenal's best midfielder ? What do you like about him?
Samba Role: Arsenal's midfield is a problem in my opinion but amongst the current crop, I would say Granit Xhaka. He's far from perfect, but he comes off as a leader and has a fantastic passing range. He's never afraid to get stuck in either, I think he will get a lot better if he plays alongside someone like a Thomas Partey, who has been linked with the club recently. They'd complement each other perfectly.
Ryan: Currently, Xhaka is the best midfielder at Arsenal. He's not going to win you games on his own, but he's incredible reliable and a leader on the pitch, much like Henderson for Liverpool. These types of player get overlooked far too often by fans because they aren't flashy, but they are critical to the team's success.
Jack: Mesut Ozil. Although I don't think he is consistent enough for Arsenal, when he turns it on, he is world class. He is a world cup winner and has the ability to cut a team open with 1 pass. I don't think Arsenal's midfield is the strongest and could be improved on but if they brought in 1 or 2 players to play deeper than him, he could spear head a very dangerous midfield.
Nischal: Granit Xhaka for so many reasons. His assets as a midfielder really stand out. He's hard hitting, has a brilliant range of passing and holds the midfield together, a fantastic all-round midfielder. I think he is one of Arsenal's as well as Switzerland's better performers these last few years.
Gowtham: Given his form and his versatility to play in different positions I would go with Bukayo Saka.
Q4) Which Arsenal player from the invincibles team would you take and who does he replace in your team?
Samba Role: Thierry Henry without a doubt. I didn't get to watch him at Arsenal but he's one of the greatest players in Premier League history and did unbelievable things with the ball at his feet. Bobby Firmino is my favourite Liverpool player, but a front three of Salah, Henry and Mane would be almost impossible to stop!
Ryan: As difficult as it is to pass up on one of the three best players in PL history, I'd have to take Vieira as he fills a bigger need for United. Having a player like that to partner Pogba and Bruno in the midfield would make United a serious threat to any team.
Jack: Thierry Henry. Arguably the best foreign player to play the game in the Premier League and he plays in any team. Him and Kane would be lethal and i'd have Son up with two of them and sacrifice a midfielder for him to start.
Nischal: I'd take a centre-back to go back to another answer, like Martin Keown or Sol Campbell. A proper, solid defender would be a gift for us, and I'd bring him in for Antonio Rüdiger to partner up with Andreas Christensen or Kurt Zouma.
Gowtham: Patrick Vieira would be my number 1 choice. This Manchester city squad lacks leadership and focus after Kompany's departure so Vieira will fill that hole in our team. He can replace either Fernandinho or Rodri.
Q5) A player from Arsenal which you hated initially but slowly started to like after a while ?
Samba Role: I have to say Aaron Ramsey. I remember the hype around him when he signed and if I recall correctly, Manchester United wanted him too at the time. I didn't see what he was about till the 13/14 season, he finally came of age and exploded that year. I've had to change my opinion about him, he's quite the player if you play to his strengths.
Ryan: I think the obvious player for me is Van Persie. Not sure an explanation is needed.
Jack: For a reason I can't even remember, I always had a dislike for Hector Bellerin. I just didn't like him, but as time has gone by and watching Arsenal since he came back from his long injury I can appreciate him as a player. I don't think he's been at his best but his attributes give him the potential to be a key figure in Arsenal's defence. His natural pace and attacking awareness make him a good full back in the modern game.
Nischal: I never really hated one Arsenal player, but I definitely grew to admire Robin van Persie the more I watched him. He was a ruthless, clinical striker, and as I got to see him play more, I could really appreciate what a complete striker he was.
Gowtham: Hate is probably too strong a word for what I feel towards Ozil. I thought he was overrated when he arrived in England but once he settled down and showed his class, I started liking him as a player.
Q6) Where do you think Arsenal will finish next season in the league?
Samba Role: I think Liverpool and ManCity will finish top two again and United will flex their financial muscle despite the coronavirus crisis, so they should get into the top four too. Arsenal's journey under Arteta has just begun and it will take time before they can reap the rewards, so I'm going to say 5th. That would actually represent a good first full season for the Spaniard, let's not forget that Klopp scrapped through to a 4th place finish on the final day of the 16/17 season! However, if they get a couple of top class signings and retain Aubameyang, 4th place is definitely achievable.
Ryan: This is difficult to judge based on the issues in the transfer market. However, I think the pandemic helps Arsenal as much as anyone. I don't see the Gunners moving for big name players at this point due to financial limitations, however, there is a great group of youth players that need time to see if they are part of future plans. The biggest reason I think Arsenal are going to benefit from this situation is Arteta. He's shown the ability to do what many cannot – maximize results with the resources at his disposal. I see Arsenal finishing between 4th and 6th next season but will have formed a base to then build upon.
Jack: This is tricky to pin point because I think Arsenal have a new manager with great potential but it's the restraints above him which could be the biggest hurdle he has to overcome. I believe next season will be on of the most competitive ones we have in the modern Era. It all depends if and where Arsenal strengthens in the summer and if they let their top goal scorer in Aubamayang go. I think they have enough for the top 6 but top 4 could still be a stretch too far for Arteta at the start of his tenure.
Nischal: Realistically, 5th or 6th. If Arsenal make the right investments and changes in their squad over the summer, they can push for a top four finish again, but the competition is too strong for me to see them get in there. Other teams are better and more likely to finish ahead of them, but it's all down to who they sign in the next transfer window.
Gowtham: Optimistically I would say top 4 but realistically I think maybe 5th or 6th position given the clubs inability to spend the big money on acquiring their top targets, settling for the second best options will always hold the club back when it comes to competing for the title or champions league spots.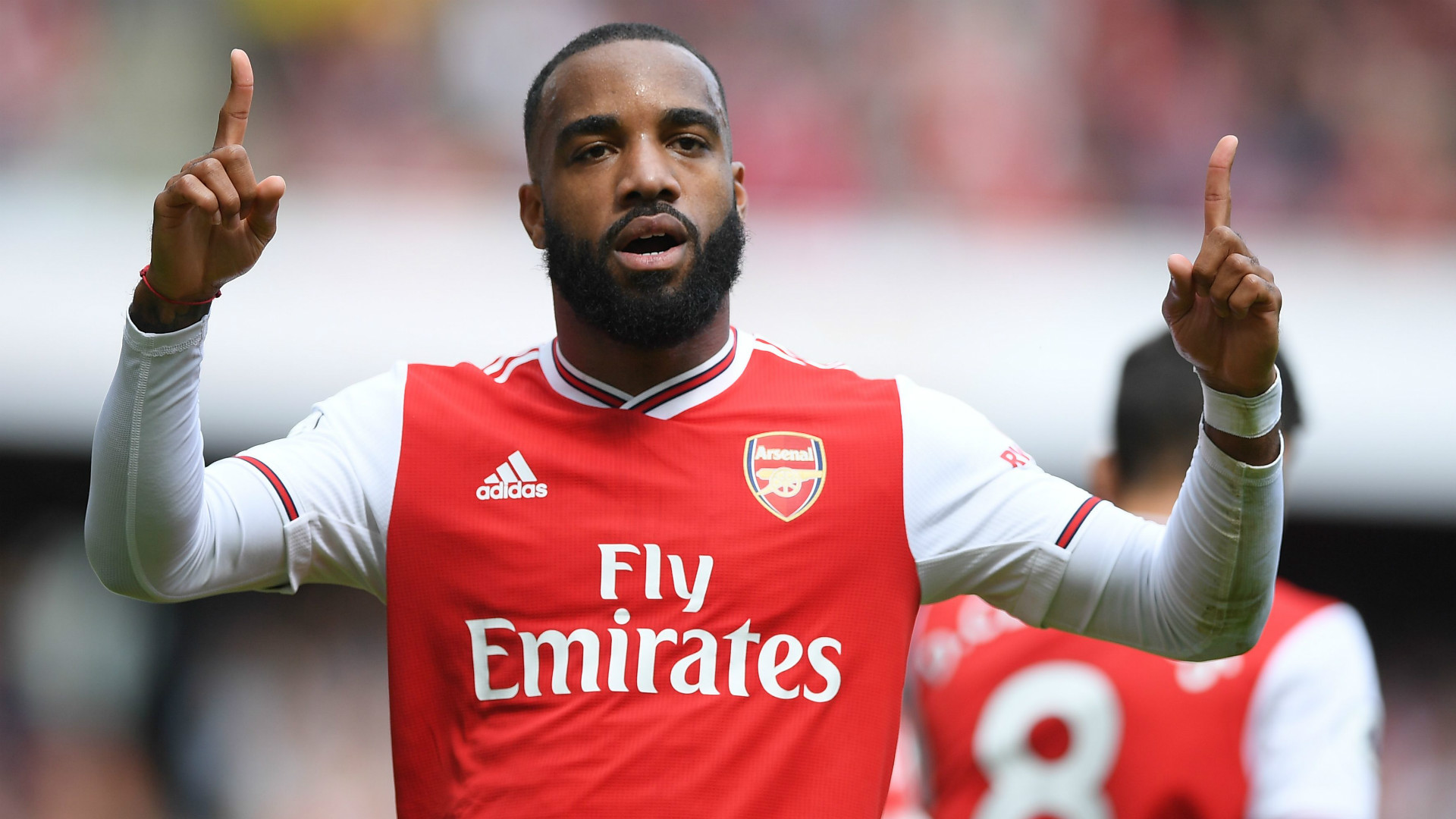 Q7) Thoughts on Lacazette? Should Arsenal keep or sell him next season? Rate his tenure at arsenal so far.
Samba Role: I actually quite like Lacazette, he's got a lot more than goals to his game. He looks like a player who is desperately devoid of confidence and to be honest, Arsenal won't be losing any sleep if he left for a huge fee this summer. I don't think he's as bad as some fans make him out to be on social media, but it would make sense for Arsenal to let go of him (if it means Aubameyang stays) and buy another winger instead. Martinelli can deputise for Auba when needed. His Arsenal tenure, however, have had more lows than highs and that's the truth, so I would say 6/10.
Ryan: Lacazette appears to me like he is finished in the PL. I'm not sure if it is a physical issue with him as he's aged, more of a mental problem, or a combination. If Arsenal can get a decent return from him, I think it would certainly be in their best interested to move him. Overall, I'd rate his tenure as a 5/10. Certainly underwhelming from the expectations he came with.
Jack: I think technically he is a better footballer than Aubameyang, but a strikers job is to score goals and that is something Aubameyang does year in, year out. The two of them have a good partnership but having him in the team forces Aubameyang out wide when he is most lethal through the middle. I think Arsenal can afford to sell him as long as they keep hold of Aubameyang but in uncertain times a striker isn't easy to find and with Lacazette's ability it could be a risky move.
I'd give his time at Arsenal a 6/10.
Nischal: I think Lacazette is a great player. He hasn't been at his best all season – especially compared to Pierre-Emerick Aubameyang – but he's still an important player, one who still has a part to play at Arsenal. Selling him would be absurd, he has the quality and now he's settled in, he should have a few more good seasons. I would give 7 out of 10 for his Arsenal career so far. There's plenty more work to be done, but you can't argue that he has done what he came to do and massively helped Arsenal.
Gowtham: I think he has been Ok. He isn't as bad as some Arsenal fans think or say he is. I would keep him if Aubameyang is leaving. Selling both in this market and reinvesting will be a huge gamble. One bad season should not factor in selling a player without proper planning. I will give him 7/10. He needs to improve.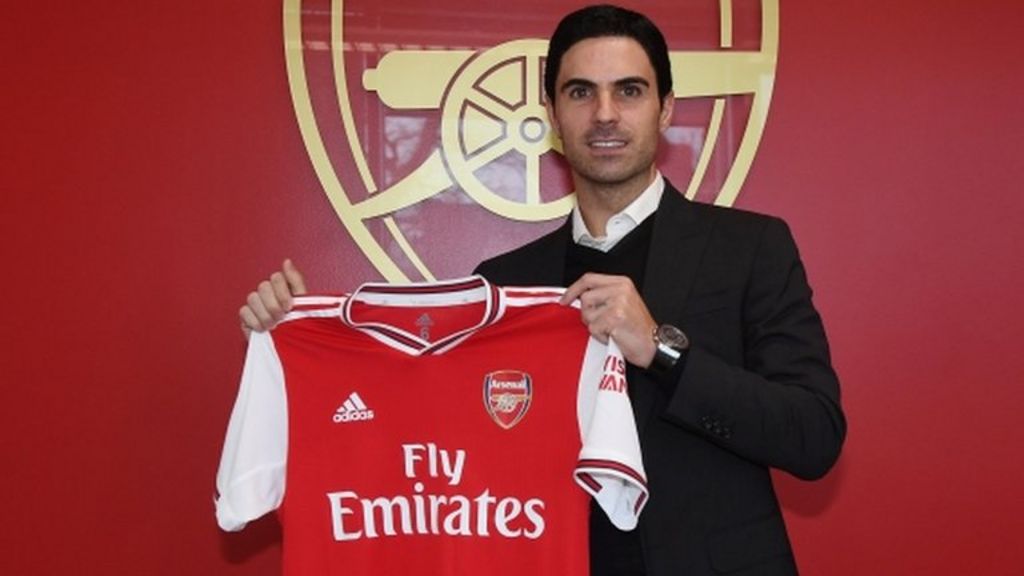 Q8) What are your unbiased thoughts about Arteta so far?
Samba Role: Arteta has been a breath of fresh air and the players seem to believe in his philosophy. I've read a few articles about how meticulous he is with his preparation and how highly he is regarded in the footballing circles, all that definitely means something. There was a reason Wenger tipped him to become a great manager while he was still a player and Guardiola took him under his wing at City. The development will most likely be inconsistent, as is the case with any team looking to return to the top, but I think Arsenal are in for a good ride under Arteta provided he is given the time and the resources to succeed.
Ryan: I am a big fan of Arteta. He's taken average to poor players and made them useable. He has given game time to youth, which has certainly been a big positive for the club's future. And he has learned from some of the best coaches in the world, two of which were known for playing some of the most attractive football the world has ever seen, which is always a big plus.
Jack: So far Arteta has shown he knows how to play football and get a team ticking. Many greats including Wenger and Pep, within the game have spoken highly of him and it will be interesting to see if he can live up to the hype. I think he has a lot to prove in his first mangerial role but he has done a reasonably good job so far.
Nischal: He has a lot of potential at Arsenal, but needs time. It's been mixed so far, but he's shown promising signs in his managerial style and results. If he is given the time and money, he can truly rebuild Arsenal to the powerhouse they once were.
Gowtham: Considering how highly he is regarded by the some of the greatest managers in the game and the work he has done on players like Sterling and Sane I think arsenal fans should be confident about the work he could do on young prospects like Martinelli, Saka and so on. In his short tenure as an arsenal head coach there have been many promising signs like the Manchester united and Chelsea game. But in the end his success in the club will largely be decided by the management and the owners willingness to spend big because there is only so much a manager can do with his existing squad .
Q9) What can we do as fans to create right atmosphere for academy players?
Samba Role: Firstly, we need to manage expectations and not get carried away when a young player performs well in a game or two. While it's only natural to be excited, we also have to make sure that we don't expect too much from them too quickly. Secondly, I think we need to watch what we say on social media. I'm sure all of us have been guilty of saying stuff we aren't proud of in the heat of the moment and that could impact a player if he/she were to come across it. At the end of the day, it's just a game of football and no player deserves to get hated on for what happens on the pitch.
Ryan: We must remember that not everyone is going to be Wayne Rooney banging in hat-tricks on his debut for a club at 18 years old. There are plenty of players that struggle early on and come good. Some don't have the maturity. Some just need more time to develop physically. Memphis, Gnabry, and Bruno are three that come to mind that just needed a bit more time to develop into top level players. All fans need to have a bit more patience with younger players, no matter what their supposed ceiling is.
Jack: The worst thing about football fans is they watch 1 good game and think a young player is going to be a Messi or a Ronaldo or a Zidane. You can't expect every 18/19 year old to come in and give 9/10 every week. We need to show more support and give more encouragement to young players instead of demanding they play 90 minutes and play well every week, it doesn't work like that.
Nischal: It's about giving youth players the opportunity to shine and play, as well as really backing them in their journey. Arsenal fans need to get behind all their players, and not repeat the disgraceful treatment of Xhaka again. Keep supporting and encouraging the next generation, and they will truly be stars of the future.
Gowtham: More trust and not to be quick in writing off young players after they make smallest of mistakes. But this is an idealistic view considering how impatient football fans are in demanding instant success.
I would like to thank all the panelists for giving me their time and answering the questions. Thanks you all for spending your valuable time on reading this. You can find me on Twitter. Take care, stay safe.