With the campaign for all English clubs coming to a close, the clubs can now look forward to the transfer window. Arsenal meanwhile signed Willian on a three year contract a week ago in what we're all hoping is the start of a big summer.
Is Willian a good signing for the club? What can Arteta improve upon? What is Martinelli's best position? I have with me 5 rival fan accounts who will talk about all these questions and much more. The accounts are linked in the name so feel free to shout them out.
Q1) What are your views about the current season(19/20). Where do you think you need to improve?
Ben(Man City):- Very hit and miss to be honest, we were able to bounce back from bad results most of the time but the bad results were happening too often. Our overall performances were majority good and we scored the most goals in the league, but it seemed as though in games where we had to dig deep and graft for three points that we weren't as motivated and didn't have as much desire. We weren't able to maintain the same level of consistency we had in the 17/18 and 18/19 and credit Liverpool for being able to remain that consistent for another season. For the season coming, whilst Aké and Ferran Torres are great additions, I still think we need to replace Vincent Kompany as this season it felt as though we lacked a leader and big voices in the dressing room which we had in Kompany and Delph in previous seasons.
B Bhalla(Man United):- Season rating – 6/10.

Season summary: A story of 3 phases, and below is a whistle-stop tour of how I feel they shaped up:
1.(July-Dec 19) Disappointment – The dreaded combination of a poorly planned and executed transfer window and injury pile up put paid to our hopes of having a) a good start to the season, and b) any sort of momentum on the pitch. Struggled for the most part in the lower end of the top half of the table, albeit had some good wins vs Top 6 rivals here and there.
2.(Jan – Mar 20) Desperation, and striking gold – By the beginning of the second half of Jan, after a string of poor results we really looked down and out. There were quite a lot of issues that were evident – first team players were struggling, there was lack of quality in whatever depth we had, question marks on how we were setting up, etc. Amidst this desperate phase, the pressure on the management to deliver brought Bruno to the club, which thus far has been a story of us striking solid gold. His ability and personality lifted us on the pitch as well as rubbed off on others almost immediately. As the results picked up, so did the momentum and so did the mood at the club.
3.(Post-Covid19 restart) Resurgence – Although resurgence started in Feb itself, it really became evident in the post Covid19 restart phase. A combination of return to fitness of quality players, rest to the squad that was visibly fatigued in March and emergence of Mason meant we managed to continue the good string of results. Leicester weren't as lucky – they had a few injury issues and a string of bad results, and that opened the doors for us to take up a spot in the top 4, which thankfully we capitalised on.
The cup competitions, running in parallel had slightly different stories. Semi-final exits always pinch fans and I am no different, however, the players did the best they could and it's for the management and Ole to see they add adequate strength to the squad to enable Ole to rest the players and rotate the first team a bit more.
Going into the next season we need to prioritize adding quality to the squad, not just to add to the numbers, but to genuinely challenge the current first team for places as well. Over to you, Ed.
Tom(Chelsea):- The 2019/20 campaign has been a very satisfactory one for everybody involved with Chelsea Football Club. Our top four finish is a huge accomplishment given the transfer ban and influx of youth players into the side. Frank Lampard has looked in his element in management and is playing a brand of football that excites Chelsea fans. In terms of improvement, Chelsea need to fix up the defence very swiftly for next season. The club conceded as many goals as Brighton last season, and it is clear that they cannot go forward without serious investment in the back line.
The Spurs Web(Spurs):- We've had a really weird season. Been so up and down. We thought we would massively kick on after the CL final, but us fans were wrong. Overall a disappointing season but towards the end we started to eventually see some positive signs under Jose. I think we need to improve on a mentality sense, but I have full faith in Jose to do that. I also think our defence needs sorting out.
Rishabh(Liverpool):- As a Liverpool fan, this was a dream season for our club. Winning the PL in such great fashion meant a lot to the fans who waited so long for this moment.
I feel we have a pretty strong starting XI. Now it's about squad depth specially in defence and a decent backup striker to cover for our front 3 so that we can compete for trophies in all the competitions.
Q2) The player who you would say is the player of the season for your club ?
Ben:- I think it's quite clear from a City perspective, Kevin De Bruyne has been head and shoulders above anyone in the league this season for me. Matching the assist record whilst scoring 13 goals should go down as one of the best individual seasons the Premier League has seen and is more than deserved of the POTY award. I think Walker has probably been our 2nd best this season, in a weak defence without Laporte for the majority I think Walker has been consistently great throughout and is vital to our system but often gets overlooked because of stats.
B Bhalla:- Bruno. It feels a bit weird to consider someone who joined the team mid-season as the POTS, but I am certain had it not been for the impact he has had on the team, we would not have made it to the top 4. The man is blessed with ability and natural instinct to make things happen in the attacking third, and is hungry to succeed, programmed to win, and lead by example – a combination any club would love to find. Just hope he can continue his progression at the club.
Tom:- Player of the Season has to be Mateo Kovacic. He has really come into his element and has looked every inch a world-class player from the centre of midfield. This became entirely clear during our first mauling by Munich at Stamford Bridge, where the Croat seemed to stand alone against world-class opposition. Mason Mount has to be a close second, who has had a very impressive breakout season at Stamford Bridge.
The Spurs Web:- Tough one because it's been so stop and start for many of our players. Kane has hit solid numbers again despite that long injury, but for me, i'd go with Hugo Lloris. Seriously impressive after that horrific injury he sustained away to Brighton. Hopefully he can continue this into next season.
Rishabh:- Sadio Mane for me. He was consistent throughout the season. Trent and Henderson were outstanding too.
Q3) The player who made you fall in love with the club you support ?
Ben:- Probably Yaya Touré, in 2011 when he scored the winner in the FA Cup semi-final against United and the winner in the final against Stoke to end 35 years without a trophy for the club and I think that FA Cup was a real turning point in the direction and goals of our club.
B Bhalla:- Paul Scholes and Roy Keane – Two very different players, both formed one absolutely deadly, highly complementary and syngergized combination. Simply out of this world.
Tom:- Frank Lampard. Inspirational talent and the foundation of the Old Guard at Chelsea. John Terry and Didier Drogba both a very close second!
The Spurs Web:– So many to choose from whilst growing up, but for me personally it has to be Aaron Lennon. Just loved his style of play. He's not exactly world class or anything, he's just a player I really enjoyed watching.
Rishabh:- Steven Gerrard. What a player he was. Led the team from the front and was one of the best players on the pitch when he was on song.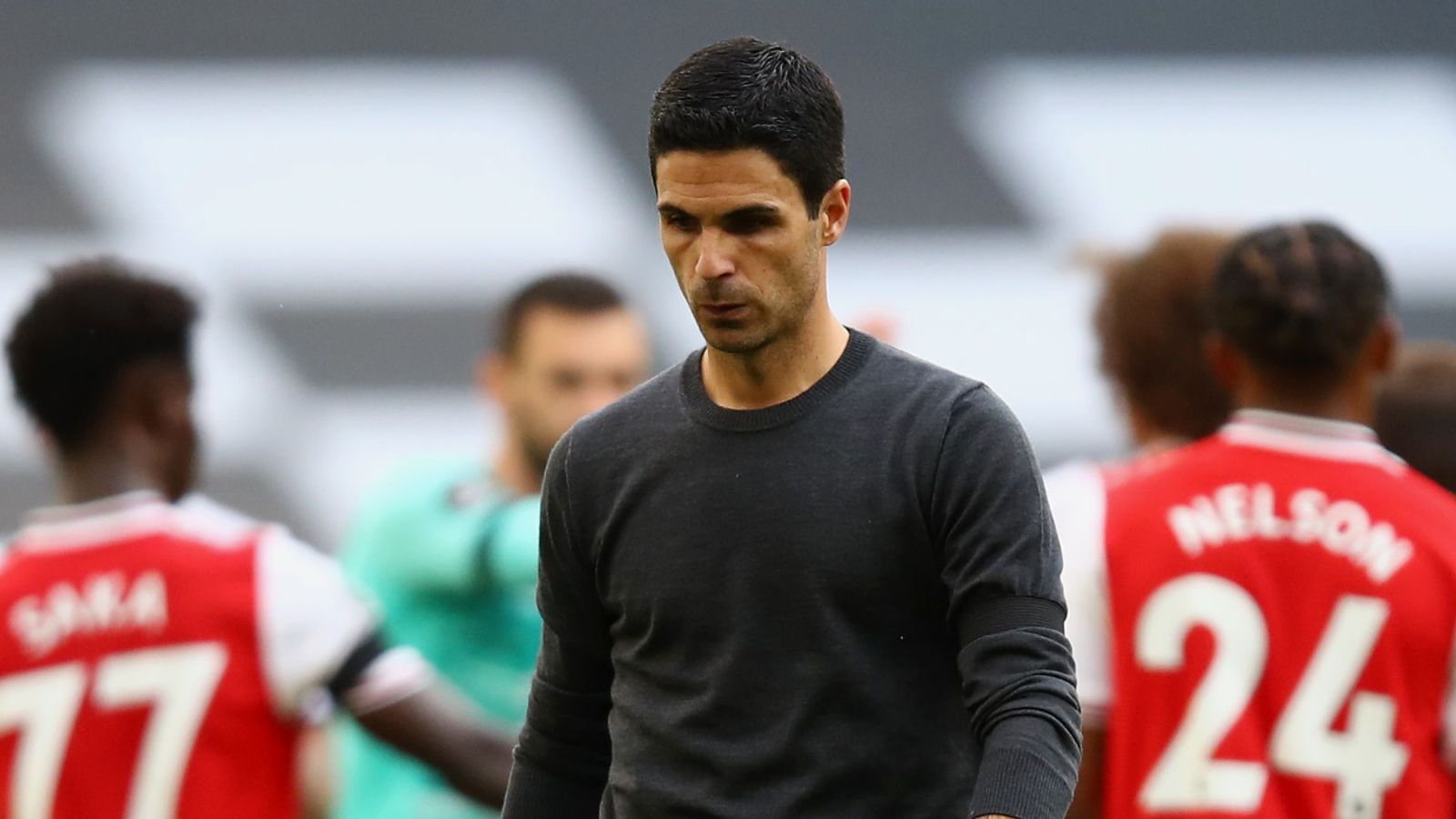 Q4) Talking about Arsenal, what are your thoughts on Arteta ? Where does he need to improve if any ?
Ben:- Arteta is going to the top as a manager for me, I think he has great man-management and ability to improve individuals in different aspects of their game. He inherited a side which felt lacked a core which I've already seen change to post-lockdown with Leno/Martinez, Mustafi/Luiz, Ceballos and Aubameyang which seems to benefit the team. I like Arteta's ruthlessness and having the confidence to drop big names from the squad if they aren't performing or don't fit his system. I don't think he has any noticeable weaknesses I guess only time will tell but my prediction is that he will be a great manager for Arsenal.
B Bhalla:- When I look at what the state of Arsenal was when he took over the reigns and then see what he managed to achieve in such a short time span, I have to say he has been really impressive and promising so far. The results under Arteta may have been a bit inconsistent in the PL, but his blueprint of football in Arsenal's gameplay is gradually becoming more prominent.
Early days still but he does tick the boxes for solid tactical acumen, man management and in-game reading. How he does in a full season, including managing the transfer windows as he clearly needs his own signings to implement his system better, still remains to be seen though.
Tom:- Mikel Arteta has had a very impressive start to his tenure at Arsenal. He has created an identity and play style – which I believe to be hugely important – setting up a stable 3-4-3/4-2-3-1 foundation. He does need to restore consistency and rely on Aubameyang less, but I am certain that this will come with time and reinforcments in the transfer market.
The Spurs Web:- A young manager of course, but he still has a lot of learning to do. He needs time & backing. No point him winning that FA Cup for the board to ruin it by not buying the profiles he wants. On an improvement level, I don't think I've seen enough of Arteta yet to fully decide what he is missing. Next season I think more will come to a conclusion.
Rishabh:- I think Arsenal has got the right man to do the job but the club and fans need to trust him with the rebuilding process. The success won't be instant. He knows the club and what is expected from the players who wear the Arsenal jersey. He needs to work on that defence and midfield. That's been a major concern for Arsenal over the last 2-3 seasons. Arsenal have 2 pretty good goal keepers and now with the addition of Saliba, the fans surely expect the club to do better defensively. Just needs to buy a couple of good midfielders and the team will a very strong one next season.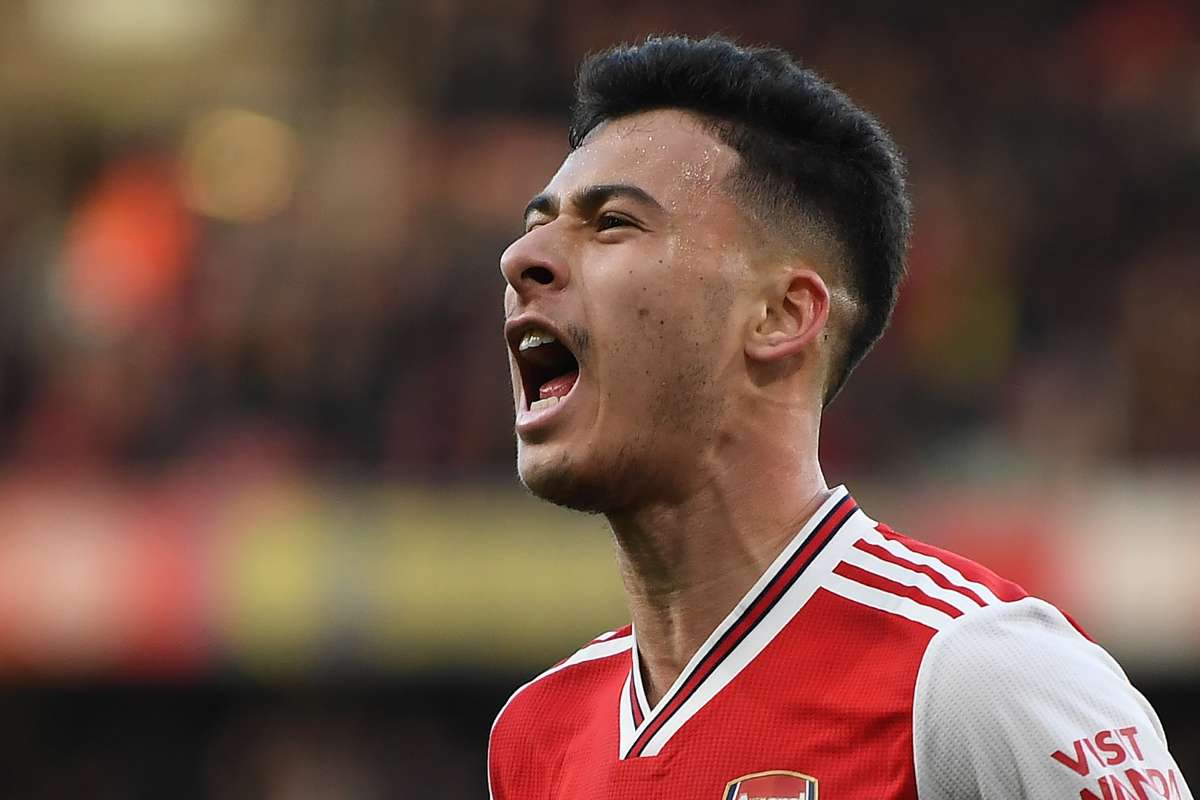 Q5) Martinelli, A future striker or a winger.
Ben:- I think he has the ability to do both depending which is more needed for the team but I do think his ability to drop deep and get on the ball as well as play on the last man and make runs in behind will help him become a top forward.
B Bhalla:- Too soon to say, and honestly would be too early to bucket him into one category. What his future position would be would depend on a host of factors, including how he develops physically, how he tactically learns and adapts his game to the various formations he plays under, where he feels he is best able to apply his strengths in terms of skills, and then last but by no means the least – what position he is more comfortable in at the big stage. For what we know he may be equally comfortable playing either roles. Patience is key.
Tom:- Martinelli will thrive wherever he plays in the future. I think it has to be up to him where he plays in the future, but I am certain he can contribute with goals and dynamism in whichever position he ends up.
The Spurs Web:- Winger. But almost roaming on the inside closer to whoever is playing as a no.9 anyway. That way its the best of both worlds. However, he can slot in there whenever needed, he has the ability to score goals.
Rishabh:- I see him more as a striker. He does remind me of a younger version of Tevez. Hope we see more of him next season. Quick recovery.
Q6) A player from the current Arsenal side you would take in your team?
Ben:- Bukayo Saka. I think his versatility is incredible and his work rate and what he offers would fit our system quite well.
B Bhalla:- That's a simple one – Aubameyang. One of the best forwards in the league and a world class finisher. Man United could certainly do with a player of his ability and, more importantly, composure in front of goal. Still has 2-4 years left at the top level so would be a good buy for any club. Don't think he's going anywhere though.
Tom:- I am going to be controversial and say Emi Martinez. He has looked world-class during his stint as goalkeeper towards the back end of last season, and Chelsea are in dire need of a goalkeeper to replace Kepa Arrizabalaga this summer. I believe that Martinez is the perfect man to take over the mantle.
The Spurs Web:- Right now in our squad we lack another RB, so maybe Niles? Has also proved he can play several positions so he would fit in.
Rishabh:- Aubameyang. The only world class player in the team. If he comes to us and plays CF, the trio of Salah, Aubameyang and Mane can destroy any team in the world.
Q7) What are your thoughts on Arsenal signing Willian?
Ben:- I think it's such a low risk signing with potentially a decent reward. If Arteta wants to try and turn him into an attacking midfielder I think he can be creative at times and has a good work rate, it also gives your wingers like Pepe and Nelson extra competition which always helps them to push to improve which will only benefit the team. At the end of the day I don't think squad depth can harm the team and because it's a free transfer he's not expected to be a top player at the club which only takes pressure off him to play without the thought of living up to a price tag.
B Bhalla:- A quality, versatile winger / AM on top of his game with years of PL experience – I certainly think he is a more than decent bet for Arsenal. Makes even more sense given the financial situation of the clubs to sign a first team level player that adds depth across positions for no fee. Sensible buy overall.
Tom:- Willian will be a very solid signing for Arsenal. He will breathe experience and life into the younger players in the squad, as well as providing ample backup in the first team. He has the potential to light up a field, but Chelsea fans will always lament his astonishing lack of consistency that he showed at the club.
The Spurs Web:- Not the greatest signing to be honest. I mean its low risk considering he's a free but there's likely to be a lot of agent fees involved. He does bring experience I guess and you are lacking out and out wingers so maybe on a short term it can be a positive. Inconsistency is a big issue.
Rishabh:- His experience and creativity will definitely help the team but I personally want to see how Arteta is planning to utilize him.
Q8) What are your first thoughts on Arsenal's redundancies?
Ben:- Obviously it is almost impossible for the management at Arsenal to have predicted the pandemic and the effects it had to the business. It's sad but at the same time it's understandable. My hope is that we return to some sort of normalcy sooner than later and that the employees who have lost their jobs, get their jobs back.
B Bhalla:- Arsenal is a very classy club, always has been, but at the end of the day it is a business, and every business has its limitations. I don't know the numbers exactly but knowing what the cost base at the club is like (driven primarily by salaries which are among-st the highest in the PL), it is not hugely surprising that a substantial hit on the revenues has prompted a headcount streamlining. I expect this to be the first of many as businesses across industries are busy implementing as many restructuring initiatives as possible. One can argue the club chose investment in the team over people, but at the end of the day it's a business and it's all up to what the decision makers priorities. For whatever it's worth though Arsenal did support the people through the worst phase of the Covid19 period.
Tom:- It is a very poor decision for Arsenal to make. This affects not just 55 individuals, but also their families and friends. It is particularly less explicable given the club's sizable investment on transfers and high-wage players in the market as well. Stan Kroenke should be ashamed of himself for making this decision.
The Spurs Web:- Not good at all, and it left a bad taste when the club signed Willian literally not long after. Also not to mention the fact your players took a pay cut. Surely that money could have been pumped back into keeping these employees during a difficult time like this? I probably don't have a strong enough idea about the situation, but it's not ideal.
Rishabh:- Almost all the businessess are struggling due to covid and at the end of the day you need streamline the cost to run any establishment effectively. If a club like Arsenal had to do it then I am sure they must have put enough thought before taking a major decision like this one. It's the sad reality and harsh on people who have lost their jobs.
Q9) What is the one thing which your club does very well and Arsenal don't and you feel implementing it will help Arsenal is the long run ?
Ben:- I think acting quickly in the transfer market and outlining your weak areas in the squad whether this be for starters or positions where you lack depth. I think having good competition throughout the squad helps to push the players to play with more motivation as they feel like they have to perform to maintain their position in the starting 11. I feel like currently, some players in your squad can get complacent and aren't performing to the levels they can because they feel like their place in the squad is set in stone because the lack of quality depth in the squad. This is why I think City had two incredible seasons because our great depth throughout the squad gave us healthy competition and made all the players perform to their fullest when they were selected in attempt to maintain their place in the team.
B Bhalla:- This hasn't been the case very often over the last few years, and even though Man United has done it better, as such both the clubs need to work on it – adding more leadership / personality to the squad. Both clubs, with their glorious history, have had some terrific players and leaders represent them over the years. As mentioned earlier in another answer, I am talking players who are hungry to succeed, programmed to win, and lead by example. E.g, Two winners, one great rivalry – The fact that fans still reminisce about Keane vs Viera as one of, if not the greatest player rivalries in the PL era, is a testament to their personality and contribution to the respective clubs.
Such characters (with the footballing ability to represent the clubs as well of-course) have certainly become harder to find over the years, however, not impossible. It's more down to the scouts to better gauge this properly at the time of shortlisting players, they get paid to do it after-all.
Tom:- Chelsea have a strong transfer scouting and budgetary network. It remains easy to say, but Arsenal require serious investment that they are just not receiving in sufficient quantity under Stan Kroenke. The departure of Raul Sanllehi must represent a change of investment and transfer strategy if Arsenal are to rise back to the top in the coming years.
The Spurs Web:- A solid wage structure. We have that in place to ensure we don't have players like Ozil & co causing issues behind the scenes. Overpaying players can become bigger issues than people think. It becomes harder to offload them, and they almost have the upper hand on the club when it comes to negotiations etc.
Rishabh:- Liverpool found the perfect Manager in Klopp whose philosophy matched with the Club and fans. The owners backed him with the rebuilding process and with important big money signings like Van Dijk and Alisson as well. Arsenal did a small mistake with Emery in my opinion. His style doesn't suit Arsenal's. Arteta looks to be the right guy thus far. The owners need to back him and yes they will have to sign some big players in near future if they want to compete with the likes of Liverpool, Manchester City and Chelsea.
I would like to thank all the panelists for their time and the readers for spending their precious time in reading this. Take care, stay safe..