With Arsenal winning the Fa Cup, Arteta's first trophy as an Arsenal manager. We've secured qualification to Europe which allows us to be more expansive in the current window which remains open until October 6th. Arsenal's first signing was announced today and it was Willian who signed a three year contract with us. Mesut Ozil finally broke his silence as he came out to The Athletic yesterday and vehemently stated that he is going to stay at the club and see out his final year.
Keeping all this in mind, I have with me 5, top 6 rival accounts who will talk about their views on Arteta, what do they think about Willian, Saka' favourite position, which player from the current Arsenal team would they like to have in their team, their thoughts on Ozil and a lot more.
The accounts' twitter handles are linked to the name so please feel free to shout them out.
Q1) Are you happy with how your team has performed this season? What changes would you like to see for the next season?
Joel(Liverpool):- I'm really quite elated with how we've performed this season. We didn't score as many goals as city and our football wasn't exactly the most exciting, but we got some really solid results and showed consistency which is all that matters in a 38 game season.
We definitely need a lot more depth to our team. The signing of Kostas Tsimikas is going to help massively but we still need greater depth in our attacking options if we really want to keep hold of our title. As well as our centre half options. A Van Dijk injury would be devastating as it stands so we need a solid centre half who could cover sufficiently in the event that he picks up a knock.
Trey(Manchester United):- Well this season has been full of a lot of highs and lows,at the start of the season it was clear we lacked creativity and lost so many games and really struggled to break the lesser sides down but after the arrival of Bruno and the return of Pogba we just went to another gear and we were a much better side to watch,in terms of changes I'd love for us to get Jadon Sancho,a creative midfielder to fill in when needed,a left footed CB and hopefully a LB.
Bryan(Chelsea):- Considering that we had a transfer ban, lost our best player in Eden Hazard & appointed a rookie manager in Lampard, to finish in the top 4 & reach a cup final are good achievements overall. That being said, we were kind of lucky. 66 points normally doesn't get you top 4 but then again, we still achieved our main goal of qualifying of the UCL & that's all that matters for this season.
There definitely has to be changes next season cos 80 goals conceded & 3 away clean sheets in all competitions simply isn't good enough especially if you ambitions of winning the PL & UCL so our defensive structure has to be improved on. I would also like to see Lampard have a more settled team next season cos defensively for example, he has struggled to find a consistent CB pairing all season.
Ben(Spurs):- It's impossible to be happy, seeing how things crumbled under Poch was painful and the form overall has just generally been pretty awful. Our results since Jose's arrival have been decent but the squad badly needs improvements, especially in midfield and the fullback areas. And here comes the obvious bit that Spurs fans have been saying for years now…we need to pick up a trophy. Badly.
Ankit(Manchester City):- Coming 2nd in the PL is an incredible achievement but what bothers me is the points gap between 1st and 2nd. We have been very inconsistent and our priority next season should be to bring back the consistency with which we have performed over the last 2 seasons.
Q2) A youth player you would love to see getting intergrated in the first team sooner than later.
Joel:- There are plenty of choices with Harvey Elliott, Neco Williams and Paul Glatzel But I am most excited about Curtis Jones. His performances when he has played for us have been brilliant and he seems to gel in our system quite well. His goal and performance against Everton in the FA Cup was really the standout moment for me so far for him and it was the moment he really announced himself as a genuine talent.
Trey:- I personally would love to see Teden Mengi, Ethan Laird and Mejbri get some first team minutes, they look like players with loads of potential just waiting to burst into the scene.
Bryan:- I would probably go for Billy Gilmour. With both Jorginho & Kanté getting on in age, there is definitely scope for Gilmour to be trusted even more, just a shame that he is currently injured at the moment & due to miss a bit of the start of next season sadly. However, we all saw his impressive MOTM performances against Liverpool & Everton in back to back games before the lockdown which shows his massive potential & he can definitely be the future of the club's midfield for many years to come.
Ben:- 2 come to mind here, the first is Tanganga. The way he completely nullified Mané and Mahrez was so impressive, but of course he still has a lot to learn. 2nd is a young LB called Dennis Cirkin, he has a lot of hype within the club and I hope he lives up to it because I can't take watching Ben Davies try and attack anymore. It physically hurts me.
Ankit:- Tbh it's very difficult for a young player to get into our team but I'd like to see Tommy Doyle get chance in the first team. He has Manchester City in his blood and has been impressive every time he stepped on the pitch.
Q3) The first player you remember playing for your club ? What is the one thing which made him so special?
Joel:- I'd be lying if I said anyone other than Steven Gerrard.
His standout performances in some abysmal Liverpool teams over the years is why I rate him so highly. He carried a Liverpool squad that would be midtable today to a Champions League final and won and was also the catalyst to one of the great sporting comebacks.
Trey:- Definitely Wayne Rooney,I grew up watching him. He just made the game look so easy at times with his perfomances week in week out. What made him special was his ability to adapt to various positions and his dedication and passion for his club. One of my favourite players ever.
Bryan:- In terms of the 1st player that I remember playing for my club, it would probably be Juan Mata in 2012/13 when I was 10 years old. Having just helped the club win the UCL & FA Cup in his debut season where he was also nominated as the club's POTY, he followed it up with another impressive campaign for Chelsea despite us not having the best team at the time. He had a magical left foot where he could score & assist at any given moment in any game, ending up with 54 G/A & being the club's POTY again. He helped the club win the UEL that season & provided the crucial assist for Ivanovic's winning goal.
Ben:- The first I really remember is Jermain Defoe. As well as him being such a nice guy when I walked out onto the pitch with him as a mascot, he's one of the best finishers I've ever seen in my life. If only we had someone like him right now to partner Harry Kane.
Ankit:- Mario Balotelli. I got to know about him during the 2010 WC and he was the first player I recognised when I saw Manchester City play. His celebration against United will forever be iconic.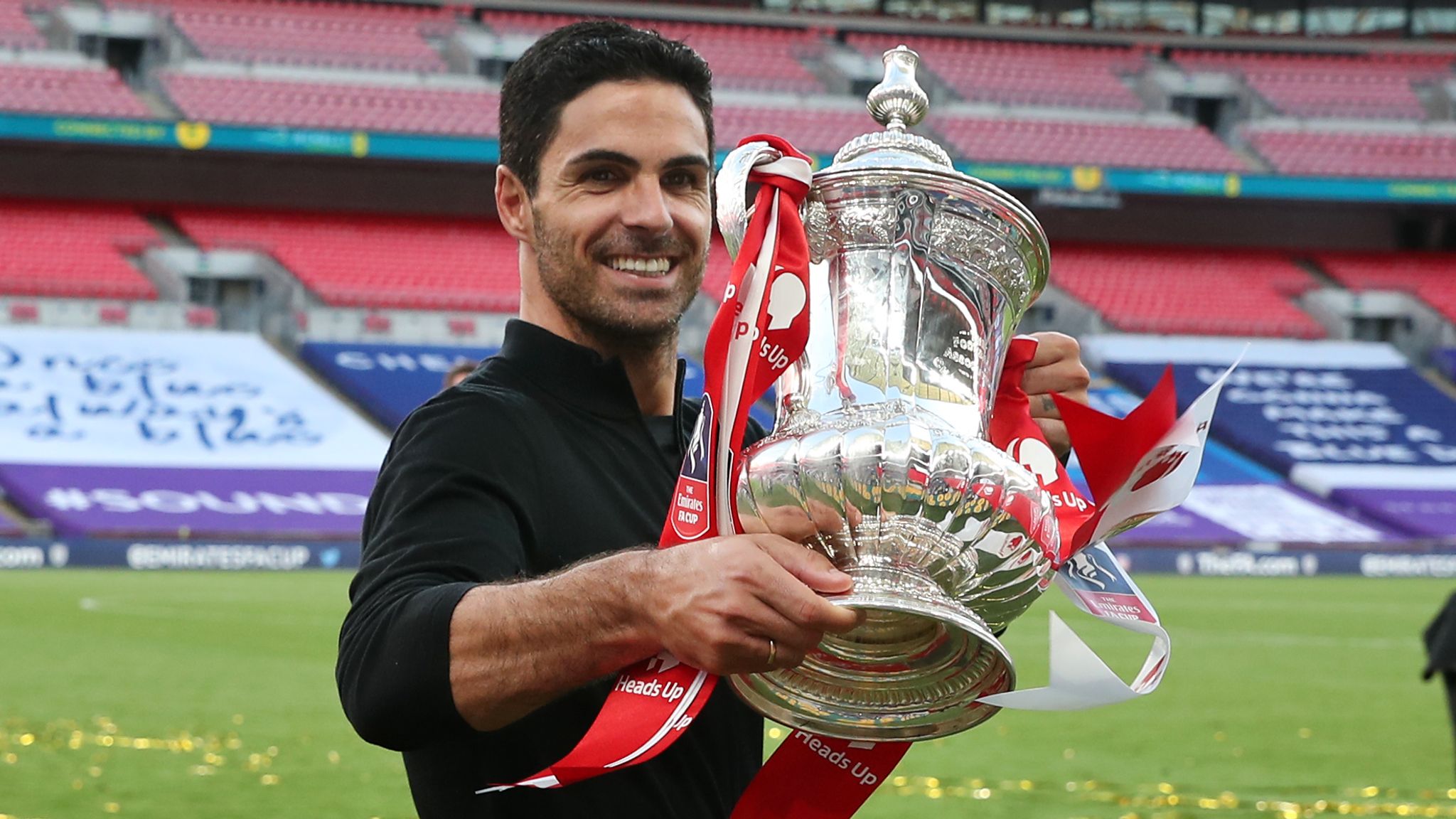 Q4) Talking about Arsenal, what are your opinions on Arteta?
Joel:- I think it will take a little bit of time for Arteta to really show his ability as a manager. He's been pretty much thrown into the deep end with an underperforming top 6 team which has a slurry of players from different eras of managers. Once he gets the players he wants and is able to build his team how he wants it, he will definitely be a threat. However, Arsenal fans must be patient with Arteta because it will not be an overnight story to success and it will take a significant period of time to catch up with the top dogs that are Liverpool and Man City.
Trey:- Arteta is looking like a very promising manager and in terms of the improvement of the style up play,work rate of the players and intensity in games he's definitely done a phenomenal job. Also winning a trophy in his first season(or 6 months) is a remarkable feat and I believe he'll be successful if he's properly backed.
Bryan:- I think Arteta has done a pretty good job considering the mess that he had to inherit from the previous managers. It definitely wasn't the best season for Arsenal despite winning the FA Cup but with Arteta in charge, I feel that they have a plan for the long term & are heading in the right direction for the 1st time in a very long time. That being said, he definitely still needs better signings to upgrade on the players he has if he is to succeed with his plans & whether Kroenke will back him remains to be seen.
Ben:- As a person he's definitely likeable, and of course it's early but he seems to have the players on board. Personally I thought Arsenal should have gone with a more experienced coach, and maybe the league form might have been slightly better, but you can't do anything but give credit for what he managed to do in the FA Cup (annoyingly).
Ankit:- Our players have spoken good things about him. I watched his interviews and he has a clear idea of what he wants to do at the club and I feel, with the backing of the board, he'll do great things at Arsenal.
Q5) Willian to Arsenal. What are your thoughts regarding this transfer?
Joel:- I think this is actually a really good coup for Arsenal. Willian is a pretty decent player and for a free transfer, you can't really complain. He's got plenty of Premier League experience as well as the medals to show for it. He may not be in his prime but he'll certainly be a dependable player who can show that occasional bit of magic Arsenal needs.
Trey:- In my opinion I feel he's a very good signing for squad depth and bringing needed experience to the team. His presence can only be positive for young talents like Saka and Martinelli and he will help them in their development.
Bryan:- To be brutally honest, I am quite happy that Willian has finally left Chelsea. I was never his biggest fan to say the least cos although he could have the rare good games, he was mostly anonymous or inconsistent on the field and his stats except this season were not great either. I would be quite disappointed, if I was an Arsenal fan, that he is being given a 3 year deal at 32 years old.
Ben:- Let's just say he's not a player I'd want at Spurs right now, and that's not just because of the way he absolutely played us years ago. Obviously he's not a bad player to have as backup and for rotation, but seeing how many Chelsea fans want to see the back of him says quite a lot really.
Ankit:- Willian will be a great addition to the attack. He has been a consistent performer in the PL and him playing means Auba can focus more on his goalscoring which will be a massive boost for Arsenal.
Q6) One player from this Arsenal team, you would love to see play for your team ?
Joel:- I would probably have Pepe. There was a reason we wanted him last summer and I think most of us were originally quite gutted when he went to you lot. Whilst he struggled originally, Pepe looks like he's beginning to find his feet and I do believe next season we will really see his true ability. Pepe playing under Klopp would have been a great sight.
Trey:- Basing it off what we need in our team I'd definitely say Kieran Tierney,he looks like a proper full back,he has fantastic work rate,very good defensively and his crossing ability is top class.
Bryan:- The obvious answer would be Aubameyang but considering we already have the likes of Werner, Giroud & Abraham at the club, I think we are pretty sorted in that position. Martinez or Leno could be an option considering the struggles of Kepa this season but I am going to go for Saka. LB has been a problem for Chelsea ever since Cole left in 2014 & I think Saka could fit perfectly for us in our possession based system. He is also a young player that is versatile & that suits perfectly with what Lampard likes.
Ben:- For what Spurs need I'd have to go with Kieran Tierney, it's rare to find a LB that solid both defensively and going forward. He doesn't have a great injury record though so does need to keep that under control to reach his full potential.
Ankit:- I'm very satisfied with our squad and I don't think any Arsenal player would significantly improve our team or start for us but I'd love to have Kieran Tierney in our squad.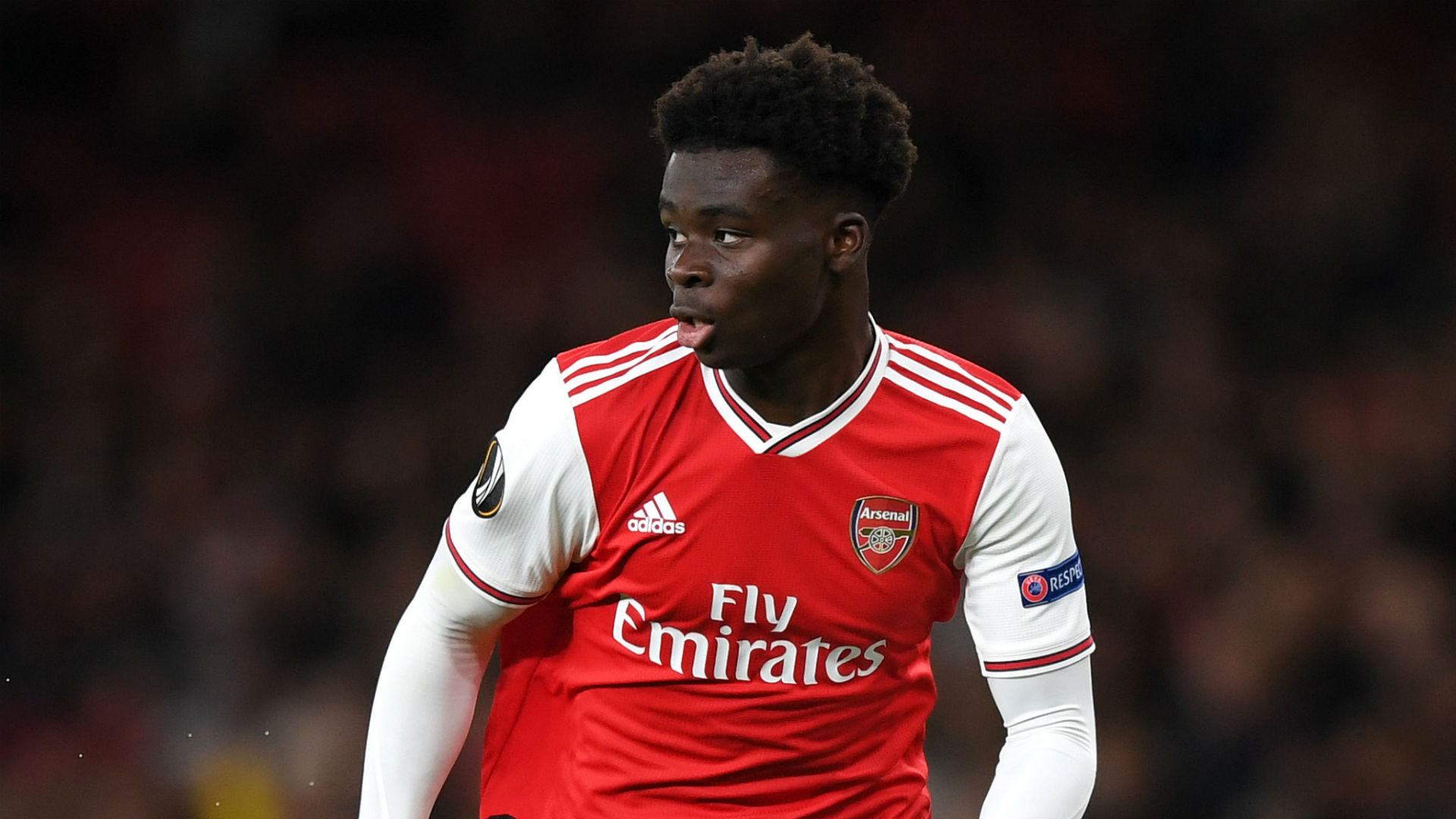 Q7) What do you is Saka's favoured position or a position you see him making his own in the future?
Joel:- I believe Saka would be best as a Left Back. It's important now to have fullbacks who have plenty of energy and can support attacking wise and I believe Saka can definitely become a top class Left Back if he keeps up his current trajectory of growth.
Trey:- Saka's versatility makes this a tough question,but in my opinion I think he'd be most successful playing at LW,he has very good dribbling ability,solid finisher and has very good delivery as well.
Bryan:- I kind of gave it away in the last question but I would say Saka's best position is LB in an attacking team which Arsenal are & he could definitely replicate the success of someone like Davies at Bayern. He can definitely play on the wing too if needed but considering that the modern full back is required to be good going forward, I think LB is a role that would suit him perfectly. That being said, Arsenal already have Tierney so maybe a cheeky bid from Chelsea in the future for Saka? (laughs)
Ben:- To me he looks most dangerous out wide because he has such good delivery, whether that's as a very attacking wingback or natural winger. If he works more on his finishing I see no reason why he can't gold down either LW or RW in the future.
Ankit:- Saka is a very versatile player. He'll perform well wherever you put him. But with Tierney at left back, I see Saka playing in the midfield or as a left winger.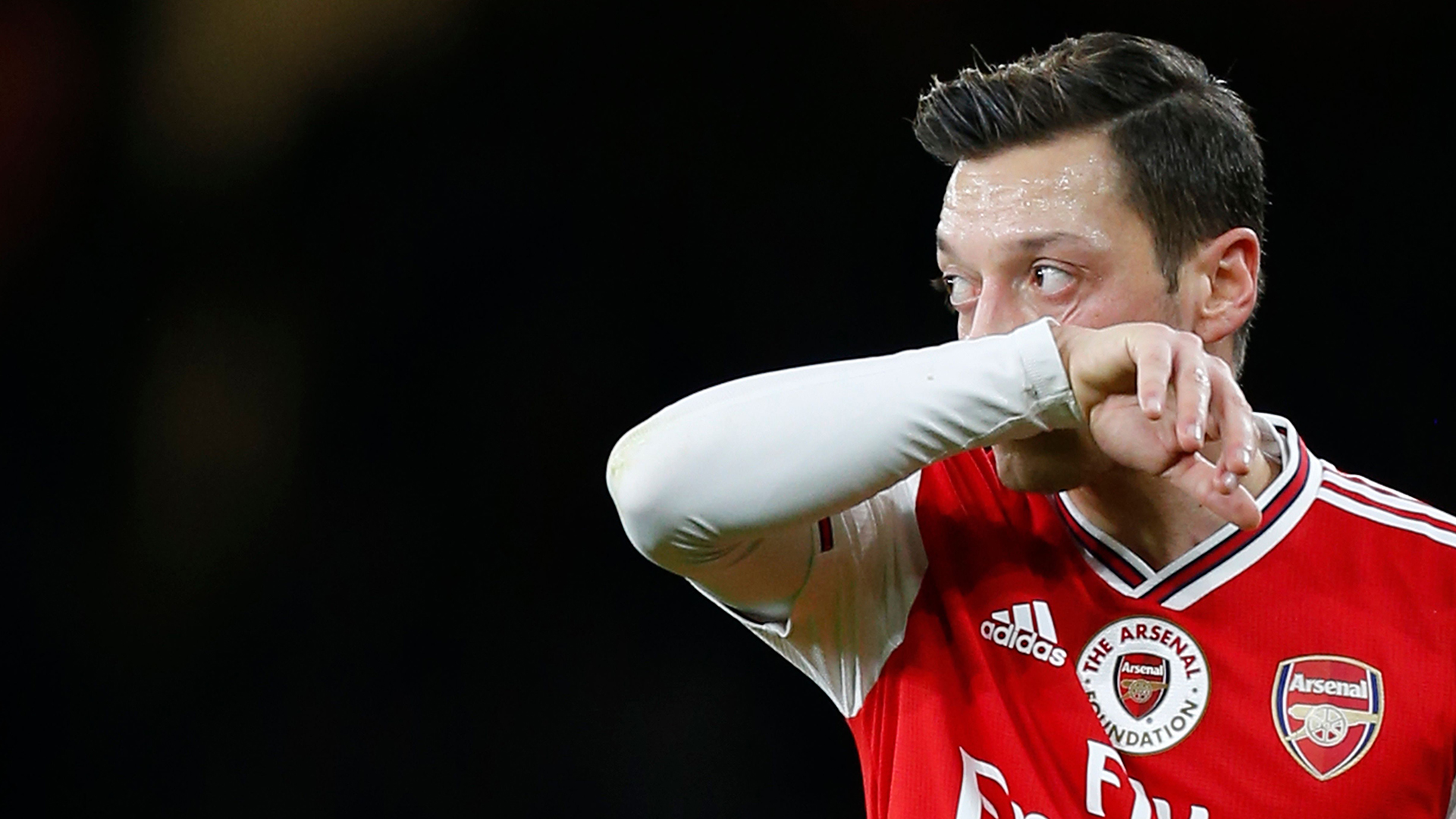 Q8) Thoughts on Ozil? Do you think he is unfairly criticized?
Joel:- I'm divided on the Ozil matter. On the one hand, when he plays well, he's easily one of the best in his position but the problem is that those days are becoming less and less. The fact he hasn't been playing consistently hasn't helped him at all. Sometimes he's unfairly criticised but there's other times where the criticism is justified but I reckon the fact he isn't getting played often certainly doesn't help matters. Personally, I think it's best he gets sold or he leaves as it'd help him get his career going again and it would also clear up a big chunk of Arsenal's wage bill.
Trey:- In terms of Ozil's criticism I think it gets a bit unfair at times ,but a player earning 350k a week and supposed to be the one of the big players in the team he has definitely underperformed.
Bryan:- In his prime, Özil was undoubtedly the best AM of his generation but unfortunately for him, the modern game has adapted & the number 10 role really isn't there anymore. It is much more common to see attacking number 8 this days & Özil simply hasn't adapted enough especially defensively. That's why I can understand why Arteta doesn't see a long term future for him. As for the criticism, it is normal for this famous footballers to get criticised & I can understand it but it can be a bit over the top at times to be honest. He should do more to secure a move away since he has no long term future at Arsenal in my opinion.
Ben:- I feel like he's just a bit of an easy target now considering his high wages and pretty poor overall performances for the last couple seasons. It's not unfair to expect more from him if you look at just how good he was in the past.
Ankit:- Yes obviously. He has been criticised unfairly both by the media and the Arsenal fans mainly because of his wages. I know he hasn't been able to perform well in the last few seasons but you can say that for the whole team.
Q9) What is the one thing your club is doing and Arsenal aren't and you feel implementing that will help Arsenal in the future?
Joel:- Arsenal need to create a close group of players like Klopp has with Liverpool. He's never stood for troublemakers or lacklustre fringe players. Sakho's departure in 2016 is a prime example of this. Even though it seemed Sakho would have been an integral part in his squad. His poor behaviour saw him excluded from the team. If Arsenal can find a way to unify their players and create some great chemistry between them all. That is when they will see performances improve
Trey:- Investment. I think Arsenal in recent years have been looking for the cheap fix in certain positions instead of properly spending on top players .If Arsenal can invest more on quality as well as exciting players then they'll be much more successful.
Bryan:- I would probably say what separates Chelsea from Arsenal is the ruthless winning mentality. Chelsea are a club who simply don't accept failure & want to win trophies every season, though we have become more pragmatic about things in recent years. Whereas Chelsea wouldn't hesitate to sack managers or sell players if they don't work out, I feel that Arsenal & especially Kroenke aren't as ruthless & determined to reach the top which is why Arsenal have barely had any success in terms of winning major trophies since you guys last won the league in 03/04. If Arteta that can instill that culture to the club which is something he mentioned pre FA Cup final, then you guys can definitely have a bright future ahead (hopefully not though).
Ben:- Spurs are great a maximising potential streams of revenue whether that be from the NFL deal, concerts, insane match day profits and many more. Arsenal don't really match that and it's shown with Spurs being higher in the club rich lists recently. Seeing as both clubs have billionaire owners not willing to reach into their own pockets at all it does surprise me that Arsenal aren't doing more, however I want to add that I'd much rather see some of those shiny metal things than graphs with fancy numbers.
Ankit:- Manchester City has a clear idea about how we want to progress as a club, something which Arsenal had under Arsene Wenger. Arteta has that. Now everyone at Arsenal needs to work together to implement that into the club.
I would like to say thanks to all the accounts who have given their time and opinions and thank the readers for spending their valuable time in reading this. Take care, stay safe.